If you're looking for a unique property, living in one of these impressive church conversions could be a real blessing.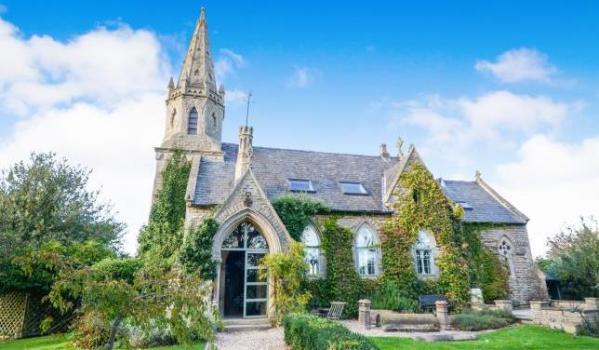 Adorned by trailing foliage, complete with steeple and surrounded by open fields, the exterior of this Grade II-Listed church is certainly postcard-worthy. The inside is packed full with original features such as colourful stained-glass windows, a medley of arches and a series of archangels observing those washing the dishes.
Available via Bairstow Eves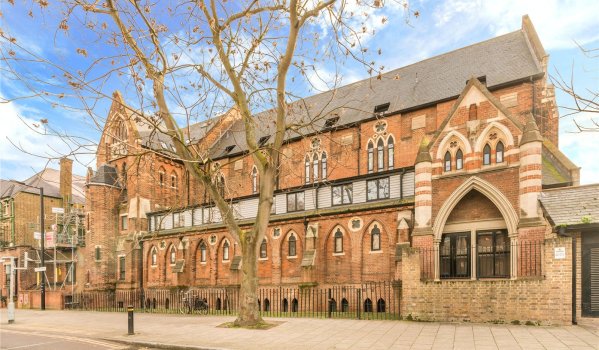 A vision of vaulted archways, this wonderfully dramatic apartment is a true Victorian masterpiece. The essence of the original church pervades the entirety of the building, including ornate corbels, carved angel faces and lancet windows. Although the spiral staircase is not a stairway to heaven, it does reveal the mezzanine master-bedroom, from which the breathtaking living area can be observed in all its majestic glory.
Available via Chestertons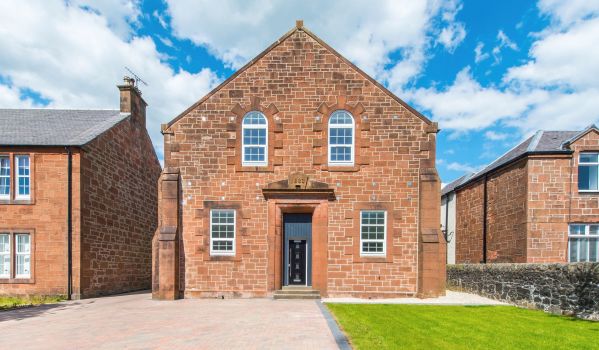 This exquisite conversion takes renovation to the next level with the creation of a contemporary living space in a former Victorian church. Everything about this home is painstakingly pristine – from the symmetrical exterior of the building, to the cool grey colour palette used throughout. Boasting an impressive shower room, a family bathroom and two en suites – this house certainly does suggest cleanliness is next to godliness.
Available via Redgate Estate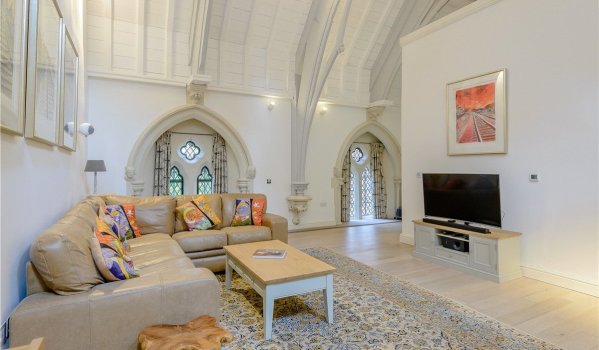 Part of an award-winning redevelopment within a Grade II-Listed church, this stunning apartment combines original features with ultra-modern design. Soaring white walls create a crisp, spacious haven and enhance the magnificent stained-glass windows. Both bedrooms have been designed with ultimate cosiness in mind, while the upstairs bathroom exudes a spa-like tranquillity – perfect for those in need of a soul-satisfying recharge.
Available via Carter Jonas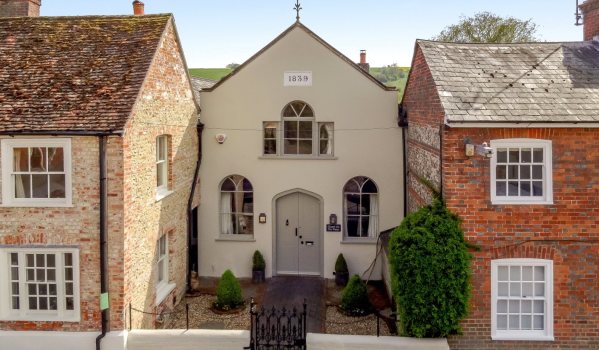 Nestled between neighbouring properties, this former Wesleyan chapel has been meticulously renovated to create a remarkable family-friendly home. The dramatic full-height drawing room maintains the grandeur of the original building while the open-plan kitchen and dining area showcase a modern take on traditional country design. With a beautiful landscaped garden that leads to the River Kennet and overlooks the water meadows beyond, this house couldn't be more divine.
Available via Strutt & Parker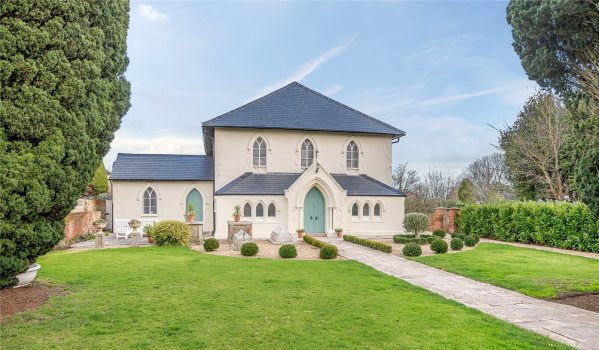 This immaculate converted chapel not only retains original features but also cleverly repurposes them. Wood panelling, a section of the altar and church pews all feature within the vaulted living and kitchen area – beautifully combining the old and the new. Outside, the property features manicured lawns along with a private courtyard garden – perfect for summertime entertaining. This property truly is a little slice of heaven.
Available via Strutt & Parker
You might also be interested in...
Would you buy a church conversion? Let us know by posting a comment below...