If your landlord is selling and you're worried about eviction, it can be helpful to know your rights.
Finding the right rental property is no mean feat. Once you have successfully found a place to live, provided the right paperwork, finances and made the move, you'll look forward to relaxing in your new home.
But while in most cases renters enjoy a hassle-free tenancy, what happens if your landlord decides he or she wants to sell? Unfortunately, protection for tenants whose landlords decide to sell is sparse, although it could soon be set to change.
Can a landlord sell a house with tenants? Risk of eviction
New findings from online marketplace, Vesta Property, show a fifth of 35-44 year-olds have been forced to leave rented accommodation before they are ready as a result of a change of ownership.
Further research from Vesta reveals that 39% of millennials fail to understand exactly what their rights are as tenants when their landlord sells – and 32% didn't know they could be evicted, even if they have done nothing wrong.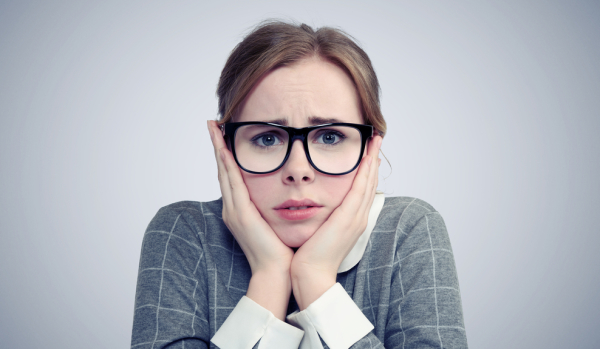 Landlord selling house? What does it mean for existing tenants?
Can a landlord sell a house with tenants? The implications
As anyone who has been unlucky enough to go through a 'non-fault eviction' will testify, the experience can cause financial, emotional and mental stress.
In addition to facing disruption, those who have been evicted also face the hassle and admin involved in finding a new home, particularly as they might have strong ties to the area through work, renting or local community.
When can't a landlord evict you if he or she wants to sell?
If you're on a fixed term tenancy – such as a 12-month assured shorthold tenancy (AST), the most common type of rental contract – your landlord cannot give you notice after eight months have elapsed and must wait until the end of the fixed term.
The only exception is if the landlord has grounds for eviction, such as non-payment of rent or the tenant demonstrating antisocial behaviour.
Even then, your landlord cannot just turn up and ask you to leave. They are obliged to follow the correct legal procedure.
In most private rent cases, your landlord must issue a 'no fault' Section 21 notice to regain possession after the initial period of the agreement. This must be in writing and give you at least two months' notice.
The problem is that landlords can issue Section 21 eviction notices without giving a reason, allowing them to sell their properties, should they wish to do so.
As the Section 21 eviction process is quite complicated, you need to do some research into it. You can find out more at Shelter.
Can a landlord sell a house with tenants? What campaigners say
Campaigners have long claimed that 'Section 21 notices' are the biggest reason for homelessness and are calling for changes to give more security to tenants.
For example, in a report released at the end of January 2019, the Institute for Public Policy Research (IPPR), a think tank, said tenants should be able to live in a privately rented property for at least three years without being evicted, provided they keep to the terms of their lease.
The IPPR wants landlords to be banned from evicting tenants during the first three years in order to sell the property. Under the plans, landlords who wanted to sell their property would have to do so with sitting tenants.
The plans would give renters greater security.
Can a landlord sell a house with tenants? What the Government's doing
A Government consultation has been seeking views on extending the minimum length of tenancies to three years as part of wider plans to give renters in England more stability.
With this model, there would be a break clause at six months if either the tenant or landlord was dissatisfied.
After that, tenants could still have the option to leave earlier if they chose to – and gave two months' notice.
Equally, landlords could only recover their property during the three-year fixed term if they had 'reasonable grounds' in line with the Housing Act 1988 – or additional grounds for selling the property or moving in themselves – by serving a minimum of two months' notice.
Can a landlord sell a house with tenants? Your options as a tenant
Some firms already offer landlords the chance to buy a property with the tenant 'in situ'. This offers tenants the security of knowing they can stay and continue to rent, even when the property is sold to someone else.
For all other tenants, it's a matter of waiting to see what comes of the Government's consultation.
While the Government seems to have gone quiet on its proposals, new rules on longer tenancies could still be brought in at some stage – and possibly even later this year.
You might also be interested in...