First impressions really do count when selling. Easy ways to increase your home's appeal to potential buyers.

What is kerb appeal?
Kerb appeal is the term used to describe the attractiveness of your home and the first impressions potential buyers will have.
How many homes have you discounted simply because you didn't like the look of the house from the outside?
First impressions count so when you're putting your home up for sale, it's vital it has kerb appeal in the listings pictures and during viewings.
If you're looking to sell your home, find the best estate agents in your local area with Zoopla's AgentFinder tool.
Why does it matter?
The front exterior shot is the most commonly used 'lead' photograph on a Zoopla listing. It's usually the first of your set of photos and the one that shows up in search results, and its main job is to get people to click on your property to find out more information.
If the main image isn't enticing, then you're likely to have a low 'click-through rate', meaning that not many people are interested enough in the first image to click through and find out more.
Kerb appeal is also important for both formally arranged viewings and those that might take place day or night on a 'drive-by' visit.
The appearance of your home in real life must match up to a good-looking image online, otherwise buyers will be disappointed.
Because drive-bys can occur at any stage during the marketing period, it's crucial that you maintain your kerb appeal the entire time your home is on the market.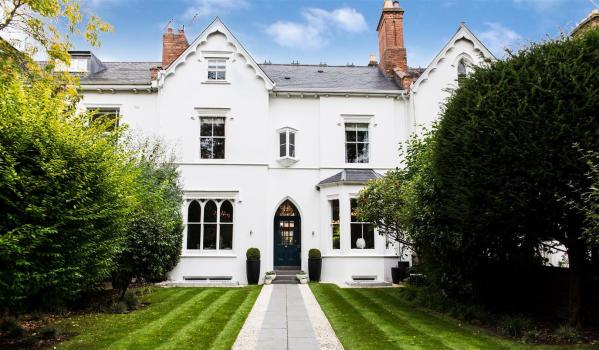 What elements make up good kerb appeal?
The design of your home and front garden (if it has one) forms a large part of your kerb appeal and in many cases cannot be changed without great expense.
However, by ensuring that paintwork is fresh, windows and doors are clean and all hedges, planting and lawn areas are neat and tidy, you can maximise the appeal.
For photography, getting sunlight on the front face of the house on a clear blue day can make a huge difference.
5 top tips for maximising kerb appeal:
1. Pay special attention to your front door
It's the focal point that buyers will be subconsciously looking at, so it needs to make a positive impression.
Giving doors a fresh coat of paint in a classic front door colour such as navy, red or racing green will give your frontage an instant face lift.
Plastic or composite doors can be cleaned using specialist products to restore whiteness, and don't forget to polish metal letterboxes, house numbers and door-knockers. Or consider replacing them if they're past their best.
2. Give driveways and patios a new lease of life
Most paved, concrete or Tarmac driveways will look far better once they've been thoroughly cleaned with a pressure washer. The same applies to rendered surfaces, patios or decking.
3. Spruce up your boundaries
Where your property starts and ends will be a key question in a buyer's mind, so make it obvious and attractive.
Give wooden fences and gates a new coat of varnish, re-paint metalwork and make sure all gates function properly. Trim hedges neatly and prune any planting next to doors and pathways.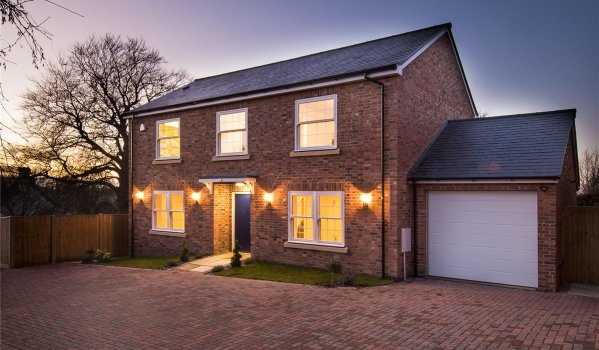 4. Add some greenery
Both exterior property pictures and home interiors often look more inviting with a pop of green.
Place colourful potted flowers outside your front door or add a hanging basket - it could even be artificial if you're worried about maintenance.
If you have a lawn, make sure the grass is green and mowed regularly. Sweep away fallen leaves and keep trees, shrubs and other plants neat and tidy. Weeds are definitely on the banned list.
5. Go a step further for perfection
The road and pavement outside may technically be the council's responsibility, but when you're selling it makes sense to pick up any rubbish and sweep leaves yourself to make sure you're creating the best first impression of the area.
If a neighbouring house doesn't look that great, perhaps you offer to take rubbish to the tip for them? Or give them a hand with the garden? Or offer to include their house if you're getting any work done to yours and share the cost?
You may also be interested in…
Zooplomas are our free guides to buying and renting a house, giving you expert advice and information straight to your inbox.