By

property news team

November 24, 2017
If you're about to hand over your hard-earned cash for a HomeBuyer Report, you'll need to be sure what you're going to get for your money. Find out here.
When buying a new home, it's well worth getting a survey done so you can get a clearer picture of what you're paying for. However, it's first important to understand the three main types of survey to choose from.
Of those buyers who pay for a survey – although worrying research from Churchill Home Insurance shows that more than seven million homeowners don't – the majority of plump for a HomeBuyer survey, which is officially known as a HomeBuyer Report.
This is a 'mid-table' survey which is more detailed than the most basic Condition Report, but less in-depth than the full Building Survey – formerly known as the 'Structural Survey'.
Request a call back from GOTO Surveys
Talk to our partner GOTO Surveys to find out which kind is best for you and arrange for a surveyor to visit the property.
01844 355 020 | enquiries@gotosurveys.co.uk
What is a HomeBuyer Report?
A HomeBuyer Report is essentially a health-check on a property, lifting the lid on what lies inside. It's suitable for most modern homes, as well as conventional older homes that are in a reasonable state of repair.
The report will provide an independent account of the property's condition and shine a spotlight on any problems.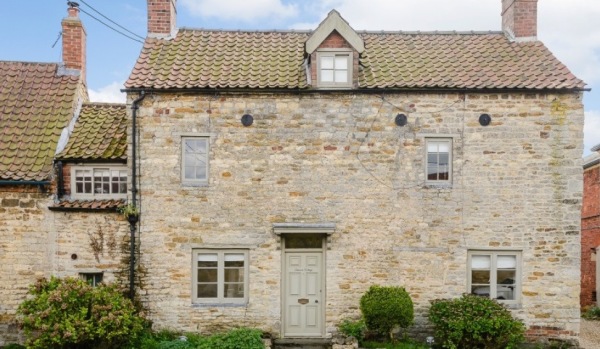 What does a HomeBuyer Report cover?
You get a more a more detailed inspection of the property than you would get with a basic Condition Report – and more extensive information as a result.
You will be informed about any obvious major problems and defects that might affect its value, such as obvious rot, damp and subsidence.
However, we use the word obvious for a reason. The surveyor will only look at parts of the property that are immediately visible. They won't lift carpets or look behind furniture, and they're unlikely to bring ladders to inspect the roof space.
Some HomeBuyer Reports also include a valuation of the flat or house. If the survey reveals a lower price than the mortgage lender's own valuation, you might be able to revise your offer.
In addition, the survey will include an insurance 'reinstatement value.' This is the amount you would receive if the building were to burn down or be destroyed.
It will also provide:
A list of issues that need attention
Advice on repairs and ongoing maintenance requirements
A round-up of any legal considerations
A HomeBuyer Report is concise and uses a clear traffic-light coding system to highlight defects.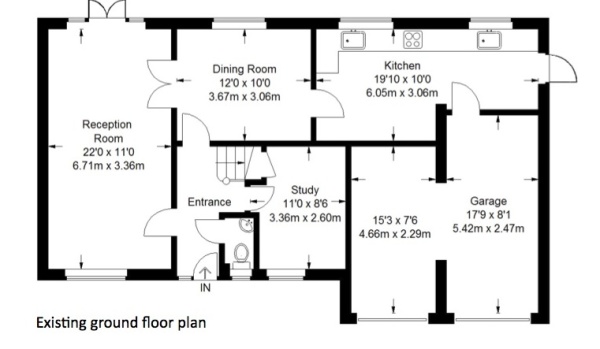 How much does a HomeBuyer Report cost?
You will usually pay around £350 to £400 for one of these surveys – though this could vary, depending on factors such as the size, age, type and condition of the property.
You'll will need to pay for a valuation which will typically cost around £100-£150 – though some lenders will offer free valuations with certain mortgage deals.
In price terms, the HomeBuyer Report falls at a mid-point between the most basic Condition Report which costs around £250, and the comprehensive Building Survey which comes in from around £750.
Also, note that different surveyors will charge differing amounts, so make sure you shop around to get a few quotes before deciding who to instruct.
It is advisable to go for a Royal Institution of Chartered Surveyors (RICS) surveyor. They are credited and will give you advice and guidance based on your individual circumstances.
How long does it take to get the results of a HomeBuyer Report?
Once your surveyor has visited the flat or house you are hoping to buy, you should receive the report on the property within a matter of days.
Having read the report through, it's a good idea to telephone the surveyor and discuss the findings with them. You're paying for a service which also means access to as much detail as you fee you need.
You should also get anything flagged in the report investigated properly by an independent expert.
Should I get a HomeBuyer Report?
With so many different things to fork out for when buying a new flat or house, you may be keen to make savings where you can – and question whether it's worth paying for one of these surveys.
But while a HomeBuyer Report means extra cost and it's not a legal requirement, it can save lot of time, stress and money in the long. It will offer the peace of mind of knowing what lies beneath the surface of the property you are purchasing, and should reduce the risk costly repair bills once you've moved in.
You may also want to use the results of the HomeBuyer's Report to offset against the asking price – for example, if it's going to cost you £3,000 to carry out work on damp walls, you may want to reduce your offer by £3,000 too.
In some cases, the results could even prompt you to pull out of the purchase altogether.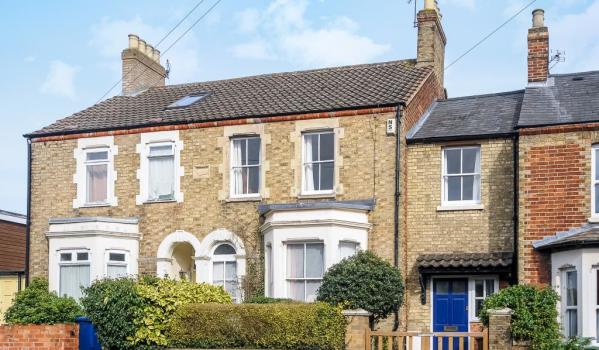 How is a HomeBuyer Report different from a homebuyer's valuation?
People often assume that a valuation is the same as a HomeBuyer Report – and that it will give them enough information about the property they are looking to purchase – but this is not the case.
A valuation is commissioned by the mortgage lender and is purely for its benefit. It's to judge whether the property has enough collateral in it for the loan you've applied for.
A mortgage valuation is just a cursory inspection which may take as little as 20 minutes. In some cases, the lender may not even visit the property, carrying out a remote 'desktop' valuation based on its database of addresses instead.
In short, a valuation should not be confused with a survey. It won't point out repairs or other problems – and it's not for your benefit as a buyer.
When should I opt for a full Building Survey?
If you are buying an older property or more unusual building – or one that has complications of any sort – you should always spend money on a more thorough investigation.
The safest choice is a Building Survey, which provides a full breakdown of the fabric and condition of the property. The report will include diagnosis of defects, along with repairs and maintenance advice.
With this type of survey, the surveyor will come dressed in work overalls, and should lift carpets and floorboards. The surveyor should also remove bath panels, and bring a ladder to access the roof and other areas.
Where can I find a surveyor?
We've teamed up with GoToSurveys who offer all three types of survey, and employ RICS-accredited surveyors.
Request a call back from GOTO Surveys
Talk to our partner GOTO Surveys to find out which kind is best for you and arrange for a surveyor to visit the property.
01844 355 020 | enquiries@gotosurveys.co.uk
You may also be interested in…