If you're poised to get on – or move up – the property ladder in Blackburn, here's what agents on the ground have to say about location, price – and opportunity.
Blackburn is on the up. The town centre is currently undergoing a five-year, £3m regeneration programme – the Townscape Heritage project – which is designed to preserve and breathe new life into many of the historic buildings in the Northgate conservation area.
While no new homes will be built directly under the scheme – the focus is on offices, retail and civic buildings – it's very likely to strengthen Blackburn's appeal as a destination to visit, work and live.
New prospects for Blackburn are already supported by a number of large resident employers including BAE Military Systems, Eka Chemicals and Cavalier Carpets.
Blackburn also sits at a convenient commuting distance from Manchester with access via rail and the nearby M6 and M65 motorways.
Blackburn's housing market
The Blackburn market is already strong. According to data direct from our Zoopla agents, property is currently achieving around 96% of the asking price.
Homes are taking around 12 weeks to sell from the day they first hit the market, in keeping with the current national average, and the typical Blackburn home is valued at around £137,000, according to live local Zoopla house price data.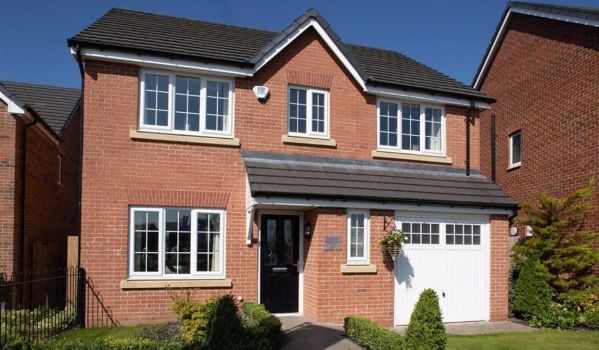 New-build homes in Blackburn
If you're in the market for a new-build, or want to use Help to Buy to purchase your property, check out the ongoing developments in the wider Blackburn area – officially known as Blackburn with Darwen to include the neighbouring town to the south.
Here are some examples:
The Sycamores in Gib Lane, where 37 new four- and five-bedroom detached properties are available with top price tags of £260,000

Roe Lee Gardens, where even more sizable homes are priced at up to £300,000
The Green Hills development on Livesey Branch Road which offers homes ranging from two-bedroom apartments at £160,000, to farmhouse-style four-bedroom detached houses at £320,000. The project has been designed by Wayne Hemingway, co-founder of the Red or Dead retail chain, using local building materials.
According to Deborah Ainsworth-Lord at Ainsworth Lord Estates, new-build homes have injected fresh energy into Blackburn's housing market.
She said: "As families grow and move into bigger properties like these, it frees up stock for first-time buyers – and we are certainly seeing a demand for entry-level homes.
"It's rare for a property not to achieve at least its asking price and some homes are selling with two weeks of being listed. That's a sure sign of a buoyant market."
Choice of homes in Blackburn
Martin Monks, regional operations director for Reeds Rains estate agents in the north, agreed there was a wide and diverse range of homes for sale on the current Blackburn market. And he pointed to the areas of Mill Hill, Ewood, Livesey and Shadsworth as holding particular appeal for first-time buyers.
He said that the ongoing regeneration is attracting more families to Blackburn.
He cites Beardwood, Feniscowles and Pleckgate, as traditionally popular for families on account of the surrounding countryside and the availability of good local schools.
As a pricing benchmark, a four-bedroom detached family home on Rowen Park in Beardwood costs in the region of £290,000.
Other popular family areas of the town include Whitehall, Sunnyhurst and Cranberry, where three-bedroom semi-detached homes usually ring in at between £140,000 and £170,000.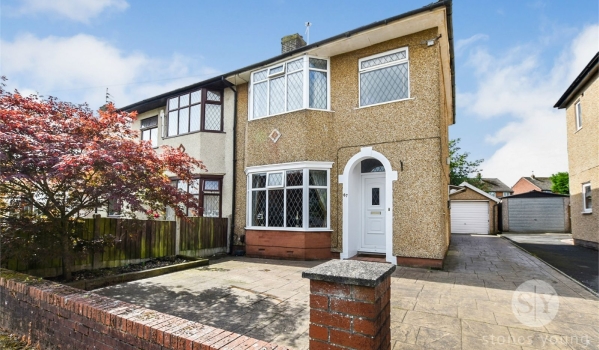 Buying-to-let in Blackburn
You may be buying a home in Blackburn as an investment to rent out. In this case will be joining a strong rental market which caters for a wide spread of tenant budgets.
Two-bedroom flats start at £350 a month for example, while a four-bedroom detached house is priced in the region of £900.
Deborah Ainsworth-Lord puts typical rental yield in Blackburn at around 8% annually. She said: "We get a lot of interest from investors in London who know they can get a good return on their money compared to what's available in the capital."
Martin Monks is equally positive about investment opportunities in the area, estimating rental yields to sit at between 6% and 11%.
The 5,000 students at Blackburn College also drive notable demand for rental homes in the area. The college has a partnership with Lancaster University and is home to a regional automobile hub supported by manufacturers such as Nissan and Skoda.
You may also be interested in…