There's a wide range of houses for sale in the historic city of York, from new-build homes to imposing Georgian properties, Zoopla reveals.
Looking for houses for sale in York is likely to be an enjoyable experience because there's not much not to like. For a start, York is brimming with gorgeous period properties, most notably its sturdy and imposing redbrick Georgian homes. These lie nestled in and around York's famous Roman city walls but are peppered throughout the wider city too.
Second – and perhaps contrary to popular belief – York is not an 'exclusive' city. While it's by no means cheap, a consistent rate of house building over the years has 'filled in the property gaps' according to one Zoopla estate agent in the area. Now, as well as the larger more affluent period homes, there's a complete range of property for sale in York to suit a complete range of requirements and budgets.
Budgets and 'area' are not as closely linked in York as they are in many other British cities – partly owing to the fact that, these days, there aren't any 'no-go' zones in the city. In fact, York has been recently voted one of the safest tourist destinations to visit in the world.
This is helped by the fact York is small both in size and population. Modern-day York is around 160 square miles, although the perimeter of the old Roman city wall is just less than three miles. York only ranks 45th in terms of its population size among all UK towns and cities which, for context, puts it on the same footing as Cambridge.
Just as with any city, property prices in York vary considerably, but the underlying general standard of living is good whatever and wherever you buy. Every surrounding suburb is close to some open green space and no more than a 10-15 minute drive or bus ride into the historic York city centre itself.
Period houses in York
If you really want a slice of the good stuff in York though, the famous Bishopthorpe Road – which starts at Bishopthorpe Palace, runs alongside York Racecourse and takes you straight into town over the River Ouse – is a good start.
Here you'll find an abundance of detached, semi-detached or terraced Georgian houses – but all equally imposing with bay windows and steps up to large solid front doors. The north end of Bishopthorpe Road is a particular hotspot for homebuyers with more generous budgets as it is closest to the city centre and just a stone's throw from York's popular Rowntree Park.
Bootham is another showcase for York's more historic properties. Positioned on the north side of the River Ouse a stone's throw from York city centre, tree-lined Bootham is also home to some quirky independent shops and cafes – and some top-end independent schools.
But so long as it's priced right, property in either of these areas gets snapped up. So if you are interested in a period home here, be ready to move fast.
Smaller homes in York
If either your budget or requirements for space don't stretch that far, the Holgate and Fulford areas of York which sit either side of Bishopthorpe Road are still a great bet. You will find some stunning period homes in these still-central areas, although smaller semi-detached properties tend to be in greater supply.
Clifton and Huntington, to the north of York city centre, are also worth a look. Here you will find plenty of two-up-two-down redbrick Victorian terraces as well as a higher concentration of newer homes – which means anything from 1930s and upwards in York terms. The range of bungalows, semi-detached and detached homes in these areas tend to come without the premium that's attached to York's period properties.
These areas come with other benefits too. Huntington is close to the Monks Cross retail shopping park while both suburbs offer easy road access north, up to the breathtaking views of the North York Moors.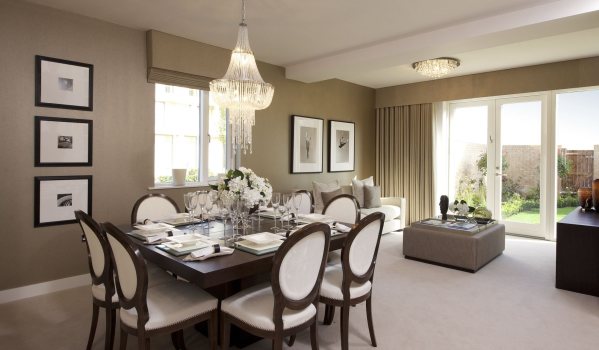 Flats in York
These days, there isn't a shortage of flats for sale in York either, which is a good thing given the growing number of first-time buyers in the city. As well as the locals, many graduates of the city's two universities – the University of York in Heslington and York St John University in the city centre – choose to stay and settle there.
Young professionals looking for smart new-build flats might try South Bank, just adjacent to Holgate and right on top of the open spaces of Knavesmire and the York Racecourse. This former Terry's chocolate factory site is now a popular new housing development with a wide choice of one and two-bedroom flats.
Another former industry site worth keeping an eye on for new-build flats is where the old Nestlé factories stood, close to the city centre in Haxby Road, Clifton. New one and two-bedroom apartments are also available around the central Lawrence Street area, just east of the River Ouse.
Alternative places to start your search for flats in York are Acomb, which lies to the west of the city, and neighbouring Dringhouses. These are probably York's two most affordable suburbs and both offer a wide range of property types. As well as modern two-bedroom maisonettes and flats, you'll find a good stock of ex-local authority homes, which – well built and affordable – have become increasingly popular among first-time buyers as the cost of property has risen.
Prices will vary within these suburbs though depending on where you look. In the case of Dringhouses, for example, you'll tend to pay more if you live on the east side of the railway tracks as it backs onto York Racecourse. And the most northern point of Acomb can also fetch higher prices, being just on the other side of the river from Clifton Park and the city.
Tang Hall Lane which runs between the suburbs of Osbaldwick and Heworth is also worth a visit. It's a good bet for students too being in close proximity to the University of York.
The beauty of York is that, unlike most British cities, homebuyers here are not faced with making huge compromises between area and the kind of home they buy. It offers decent choices in both camps.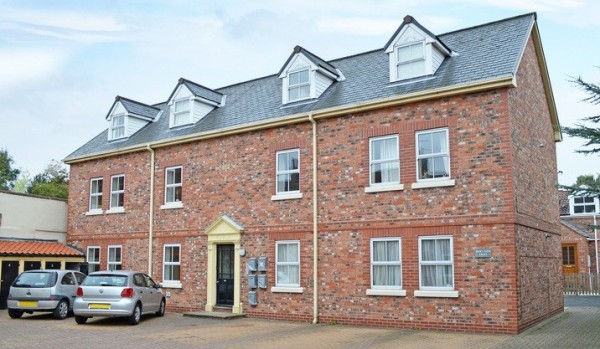 Council Tax in York
During your hunt for houses for sale in York don't overlook monthly bills that will land on your doormat as soon as your name is on the property deeds – council tax being a key example. The cost of York council tax will vary according to your postcode and property type – but you can get an exact figure by typing the postcode of the property in this government website.
Transport in York
The fact you can't go too far wrong when looking for houses for sale in York means you are freed up to focus more on other considerations – such as the side of the city you need to be on to get to work. The A64, which forms a ring road round York connects to the main motorways for easy access by car to pretty much everywhere. Nevertheless, you'll save time living to the west of the city if you work in Leeds or Harrogate, and living in the east of the city if you work in Hull.
If you work in central York, you can walk or cycle from many suburbs, although bus services – mainly operated by First York – run in and around the greater city. As York is a small city, there is no subway or underground network.
York railway station – built in 1877 and architectural feature of York – stands almost in the middle of the city which makes travel particularly easy. Train services from the station are also good. To get from York to London for example, takes just under two hours direct on Virgin East Coast trains, while commuter trains from York to Leeds take less than 30 minutes.
Unsurprisingly, York doesn't have its own airport but Leeds Bradford Airport, which hosts domestic and international flights, is just 33 miles from the city centre.
Jobs in York
York is a city famed for two main industries – railways and confectionary – both of which have now died away. The closing of the Nestlé and Terry's factories chocolate factories contributed towards a slump in York's local economy in the early 2000s.
But if you are looking for a job as well as a house, it's good news. York is thriving again under a new catalogue of industries which include health services, technology, academia and, of course, tourism. The strong local economy and career opportunities in York persuade many of the top graduates of its two acclaimed universities to remain in the city, creating something of a cycle of prosperity.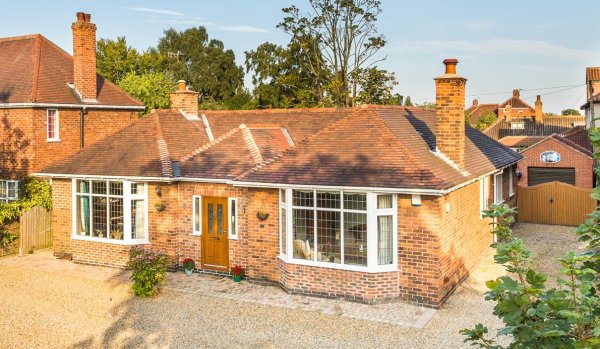 Things to do in York
Tourism aside – there are also plenty of things to do in York, as a resident. Green spaces are everywhere in and around the city – be it parks, moors, forests, golf clubs and football clubs or racecourses. And there's always the River Ouse to walk along or hire a boat.
The city is also well serviced for shopping, whether it's quirky independent shops or large chains and outlets. York also has its own theatre, museum and its old winding streets are full of bars and restaurants.
Weather in York
Depending on your view, the weather in York can require something of a Viking constitution. Being in the lowlands of North Yorkshire, the city is likely to see fog, frosts and cold winds during the winter months and has been known to snow at any time between December and April. In the summer the average maximum temperature is a scant 22 degrees celsius. That said the city's climate is still drier and warmer than the rest of Yorkshire and Humberside.
You might also be interested in...