Packing a punch way above its size, the Hampshire town of Bishop's Waltham combines picturesque properties with community, countryside and culture.
Bishop's Waltham is a historic town in the Hamble valley of Hampshire. It's characterised by its Georgian buildings and the ruins of Bishop's Waltham Palace (from where it gets its name), but it also benefits from being on the doorstep of the South Downs National Park.
But this easy escape route to nature doesn't mean it's isolated from other urban centres. Nearby train stations and the M27 and M3 mean that reaching the coastal towns of Portsmouth and Southampton, as well as London, is relatively straight forward.
As a result, this area is highly sought after. The average property value is a hefty £383,000, which dwarfs nearby Southampton (£289,000) and Hampshire (£362,000) as a whole. You can look at the most up-to-date figures here.
Find out more about Southampton and the wider Hampshire area by reading our detailed guides.
Living in Bishop's Waltham: what to expect
Bishop's Waltham is tucked into the valley where England's chalk downs meet its coastal plains. It rests on the southern edge of the South Downs National Park, a rolling landscape of ancient woodland and farmland that covers 1,600 square kilometres.
You can take advantage of the town's coveted position by cycling, walking and horse-riding in the surrounding countryside. Access to the coast also means that sailing and watersports are on offer.
The town's history is still evident in its buildings. At its centre are more than 100 listed structures, including a mix of half-timbered and brick medieval houses and large-windowed Georgian properties. Standout features include the ruins of the bishop's palace and a large pond, now divided into two, which originally kept fish for the bishop.
The town itself hasn't had a railway station for 50 years. However, the stations in surrounding villages along with its road connections make Bishop's Waltham popular with commuters who need to get to London, Portsmouth, Winchester and Southampton.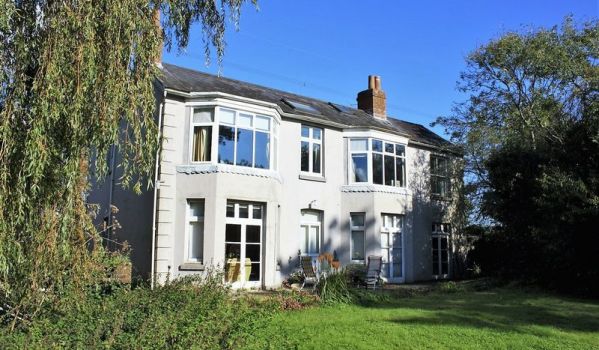 Where to start your property search
Urban living: If you want a home that looks out onto half-cobbled lanes, search the heart of Bishop's Waltham. Here you will find brick and whitewashed cottages and attractive old houses on roads such as St Peter's Street and Bank Street. These properties have no driveways, but some have surprisingly generous gardens for town centre houses.
In contrast, many of the properties along tree-lined roads, such as Free Street, are hidden behind hedges and walls and set back from passing traffic. The prices reflect their popularity.
On the outskirts of the town you can search for character detached properties and traditional farmhouses. Many of these houses come with large plots of land but are still only a short drive to the town centre.
If you don't have deep pockets, look out for the small modern developments of family houses and flats that have sprung up in between the large established properties. Good spots include St Bonnett Drive, Colville Drive and Gunners Mews, all of which are within walking distance of the town centre. You'll also find family homes on roads such as Byron Close and Rareridge Lane.
Period terraced homes are also available for those with less flexible budgets. Take a look at streets such as Garfield Road for two-bedroom character properties that boast lengthy gardens and period features such as open fireplaces.
Rural living: For a more rural way of life, take a look at the villages of Ashton, Durley and Soberton in the Meon Valley. All of these locations are ideal for home-buyers who want to step out of their back doors and straight into the countryside.
To the south of Bishop's Waltham are the villages of Botley, Hedge End and Swanwick. These villages have railway stations and offer a quick commute to Southampton and Portsmouth by road. The lively and picturesque village of Wickham is a favourite with tourists and house-hunters alike. It has a large square at its heart with boutique shops, restaurants and historic buildings.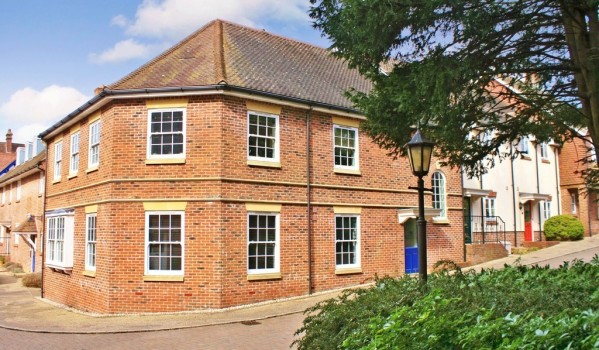 Getting around Bishop's Waltham
By rail: There's no station in Bishop's Waltham itself but services to London Waterloo run from Winchester, Eastleigh and Petersfield stations. Petersfield to Waterloo takes just over an hour.
Fareham station has trains to Portsmouth, Southampton and Brighton as well as Bristol, Cardiff, Gatwick Airport and London Victoria. The latter journey takes two hours and 15 minutes.
By road: Residents can hop onto the M3 at Winchester and head towards London – a journey which will typically take around an hour and 40 minutes on a good run. The M27 runs between Cosham and the New Forest, opening up plenty of places explore. The area immediately surrounding the town is served by B roads.
By air: The international airport at Southampton is 20 minutes' drive away. The airport provides access to around 40 destinations, including Amsterdam, Munich and Paris. Flights are offered by 21 operators, including budget airline Flybe. For more destinations, you'll have to head 70 miles away to Gatwick Airport.
By sea: Southampton passenger ferry is about 12 miles or 35 minutes' drive away. From here, travellers can cross to the Isle of Wight or hop on a cruise to destinations in the Mediterranean or even New York.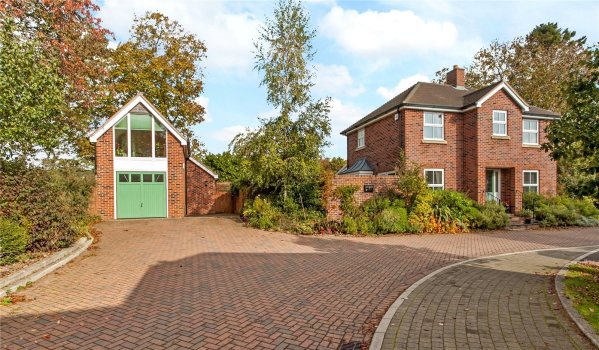 Things to do in Bishop's Waltham
History: The ruins at Bishop's Waltham Palace are a prime attraction. Built for the bishops and senior clergy of Winchester, the palace was large even by the standards of the day and attracted kings and queens including Richard the Lionheart, Queen Mary and Queen Elizabeth I. It was probably founded in the early 1100s and badly damaged during the English Civil War. The town museum is now housed in what's left of the palace lodging range.
St Peter's Church is also a point of interest. The medieval church saw extensive alterations in the 16th and 17th centuries, followed by restoration work in the 19th century. It features artefacts from the ruined Bishop's Palace, including a 14th-century iron clock.
Outdoors: The farmland, woodland and heathland of the South Downs National Park form the backdrop of the town. Walkers and horse-riders will find plenty of marked bridlepaths and footpaths, and there are miles of cycling trails around the town and beyond. If you're serious about walking, cycling or riding, test your fitness on the 160km South Downs Way.
Claylands Local Nature Reserve is a great place to see wildlife, butterflies and wildflowers, and you may even catch glimpses of glow worms on summer evenings. Kingfishers and dragonflies can also be seen at the Moors Nature Reserve.
The South Pond and North Pond are perfect places for wildlife lovers and walkers. The North Pond is a site of importance for nature conservation because the habitat is ideal for birdlife, butterflies and wildlife. A wooden walkway gives you the opportunity to get up close to nature.
The town has both football and cricket clubs for sports fans and there's an outdoor activity centre at Owslebury, where visitors can try out archery, clay pigeon shooting, quad biking and a ropes course. It's easy to get to south coastal sailing waters and clubs from Bishop's Waltham too.
Shopping: Bishop's Waltham has boasted a high street since 1332. Today the High Street and area around St George's Square are still full of vibrant independent boutiques, shops and eateries.
You can stock up with fresh produce at Grover Butchers, Peter Aktinson's fishmonger and delicatessen and Hylands fruit and vegetables. Alternatively you can stop off for coffee and cake at Josie's deli or one of the many inns, tearooms and coffee shops.
Seasonal country markets are held on Fridays, where you can buy homemade cakes, jam and local produce. The town also hosts antiques and vintage markets, as well as art and design markets.
Cultural: An arts festival has been hosted at Bishop's Waltham for more than 20 years. It includes drama and music devised and performed by both professionals and enthusiasts as well as numerous community projects. The town also hosts an annual Christmas Fayre for the festive season.
Foodies and local produce fans launched Bishop's Waltham Bites in autumn 2016. The event sees participating outlets offer tasters of their products on a mini food trail for ticketholders. All proceeds go towards a local charitable fund.
Food and drink: Fresh Mediterranean cuisine is offered to guests at Giorgio's. Pasta, risotto and paella are served up for hungry visitors, or you can opt for a selection of tapas dishes such as calamari and arancini for a lighter meal with friends.
The Barleycorn Inn is one of many traditional real ale pubs scattered throughout the town. Sit down for hearty food, including homemade pies, scampi and chips and beef burgers, and take advantage of the garden area during the summer months.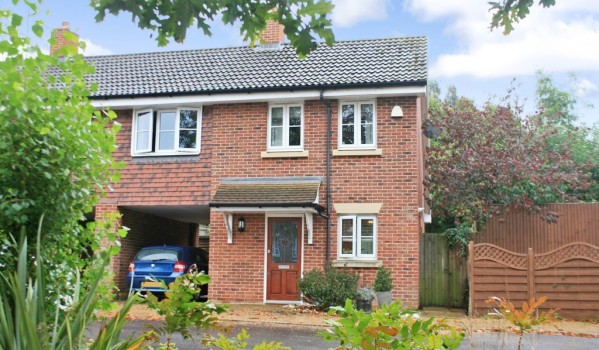 Hidden Bishop's Waltham
The geology around Bishop's Waltham lends itself to growing vines and winemaking. Hambledon is England's oldest commercial vineyard and hosts regular events (including opera nights).
5 reasons to live in Bishop's Waltham
Proximity to the South Downs National Park
Elegant character properties
Rich history
Traditional high-street shops
Access to the south coast and London
You might also be interested in...
Are there any other selling points of Bishop's Waltham that we should mention? Tell us in the comments below.