Improving commuter links and contemporary riverside living are drawing more and more house-hunters to west London's Brentford.
Brentford is a town in west London that forms part of the borough of Hounslow. (You can find out more about the town of Hounslow with this guide.)
One of Hounslow's main attractions is its riverside location. It sits beside the Grand Union Canal, which flows into the River Brent and the River Thames. So, all in all, there's no shortage of walks along the water.
Brentford has also undergone considerable regeneration and development in recent years. The waterfront has been re-modelled, with new housing estates built on spots such as Brentford Dock.
Another selling point of the area is the average house price. While it's certainly still not cheap, at an average value of £518,000, Brentford is a lot more affordable than Chiswick, Ealing and Richmond. You can check up-to-date prices here.
Living in Brentford: what to expect?
Brentford Football Club fosters a strong sense of community at the town. The football ground at Griffen Park is often crowded with locals, who typically head down to the pub afterwards for some post-match analysis.
You'll also find a community feel at the weekly fruit and veg market on a Sunday. Now kitted out with benches and fountains, it feels like a real focal point for the town.
The path following the Grand Union Canal which weaves through Brentford is the perfect place to stretch your legs – especially in the summer when it's busy with houseboats and barges.
There's also Syon Park and Boston Manor Park to stroll or run through, and public facilities including the local leisure centre and Brentford Public Library.
The town is also serviced by a number of decent schools.
The De Lacey Montessori School was rated 'Outstanding' by Ofsted in 2014. And with Kew just across the river, private schools such as Kew College and Broomfield House School are also accessible – geographically anyway.
Brentford is also handy for travel connections, with regular train services to London Waterloo – and Heathrow Airport just a short Tube ride away.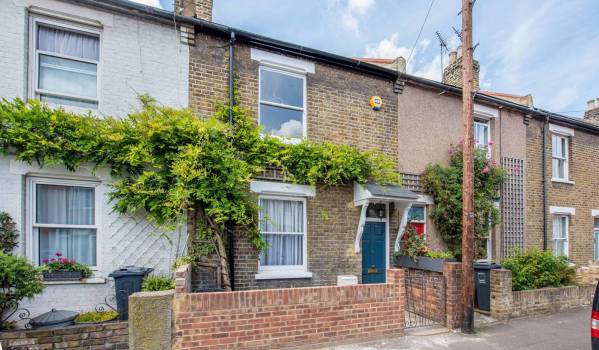 Where to start your property search
There's plenty of traditional period homes to choose from in Brentford. But modern housing developments also provide a boost to the property market.
If you're on the lookout for a larger house, Clifden and Somerset Roads are particular standouts. They boast spacious period properties all just a short distance from Brentford train station.
The Butts is a stately Georgian square, and the roads surrounding it have a strong Georgian theme. Caxton Mews is lined with attractive mews-style houses, while Upper Butts has detached homes with private gardens.
Opposite the wide green space of Boston Manor Park lies a number of large Victorian homes. Some of these have been converted into modest one- or two-bedroom flats.
Smaller terraced homes line roads such as Green Dragon Lane. Terraces built in the early 1900s can also be seen on Mafeking Avenue.
For Victorian cottages, look to Orchard Road and Braemar Road. Orchard Road in particular boasts convenient access to the Great West Road and the M4, as well as Brentford train station.
For smaller maisonettes, try Augustus Close, which is in the popular area of Brentford Docks. Terraced homes dating from the same era can also be found on Burford Road.
Plenty of new-build contemporary homes and apartments are also springing up around Brentford – and are particularly suitable if you want a riverside location.
Check out Brentford Lock West. It's located by the Grand Union Canal and has easy access to the waterside walkways. Look here for stylish one-, two- and three-bedroom apartments and four-bedroom townhouses.
Heritage Walk on Kew Bridge Road is another exciting development. It's just a few minutes' walk from the River Thames and has a mix of apartments and studio flats. The penthouse apartments are particularly sought-after but also command the highest prices.
For contemporary living with private balconies and patios overlooking the river, search the homes on The Island. These terraced houses boast the best of riverside living.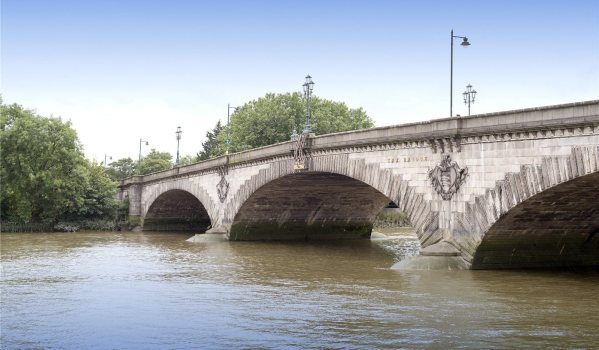 Getting in and around Brentford
By rail: Brentford train station operates a direct service to London Waterloo, with a journey time of 30 minutes. Around five trains run every hour. And the forthcoming new Crossrail developments at Hanwell and Ealing will provide even better connections across the region.
Brentford is also served by Boston Manor, South Ealing and Northfields Tube stations, all of which are on the Piccadilly line.
A Tube ride to Heathrow Airport takes 19 minutes, while Leicester Square and King's Cross St Pancras can be reached in 29 minutes and 54 minutes respectively.
By car: The Great West Road (A4) traverses Brentford, providing access from east to west. You can also pick up the start of the M4.
By air: Heathrow Airport – where 80 airlines go to more than 185 destinations – is easy to reach by Tube or car. Both Stansted Airport and Gatwick Airports can be reached by car in around 1.5 hours.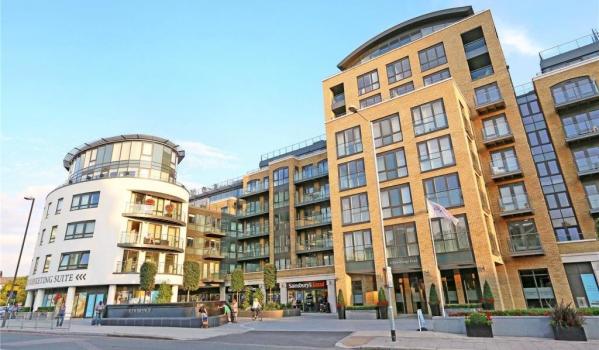 Things to do in Brentford
History: Brentford's close connection to the river means that it is well worth paying a visit to the London Museum of Water & Steam. Discover the history of how London is supplied with water and see the steam pumps in action. There's also an outdoor Splash Zone for children.
Arts and culture: Johnson Island, which sits beside the lock linking the Thames to the Grand Union Canal, is an exclusive artist community. It is the base for painters, sculptors and photographers and has open studios twice a year. If you can't wait, just ring up and book a private viewing.
If you love theatre and cinema, pay a visit to Watermans. It's a major art centre as well as an independent cinema and theatre. It also offers learning and participation programmes.
Outdoors: Get to know your local area by following the Grand Union Canal Walk or the trail of the Brent River Park Walk. It will take you from Brentford Bridge all the way to Perrivale. Or explore the river by paddleboat.
There are plenty of parks to relax and exercise in. Stroll around Boston Manor Park's ornamental lawns, or bring some friends along for a game of tennis or basketball. There's also a play area for children.
Residents love nearby Gunnersbury Park for its historic buildings. It's currently undergoing renovation and will soon have a £10 million sports hub with floodlit tennis courts, artificial pitches and an outdoor gym.
Locals also regularly visit Syon Park. It's the London home of the Duke of Northumberland and features 200 acres of parkland, including 100 acres of landscape designed by 'Capability' Brown.
Check out the conservatory and take a tour of the house before exploring the landscaped gardens and open meadows of primroses and cowslips. At Christmas, make sure you visit the Enchanted Woodland.
Shopping: In addition to the Brentford Market, you can also hunt down the independent shops on Kew Bridge Road. Shops include Hammond's Butcher's and Delicatessen, which sells meat, cheese and wine.
Also make sure you check out Bianca Marton's Chocolates. Situated on London Road, this chocolate shop is bound to have something to satisfy any sweet tooth.
And if that isn't enough, you can always browse the small boutiques and independent coffee shops on Chiswick's high street, or head to the Westfield London shopping centre in Shepherds Bush.
Food and drink: Admire views of the river from Time Café. During the day it serves tasty breakfasts and sandwiches, and at night it becomes a lively bar.
For great food head to The Globe pub. It's the place to be after a football match, but it's also a favourite among locals for its famed Sunday Lunch. Relax in the pub garden or venture inside to listen to live music.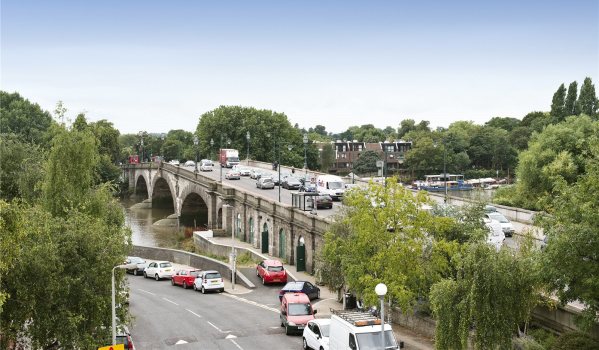 Hidden Brentford
Hen Corner, tucked behind a row of terraced buildings, is a smallholding owned and run by the Ward family with chickens and bees. You can sign up to learn about anything from jam-making to wood carving, to bring a bit of the good life into your new Brentford home.
5 reasons to live in Brentford
Riverside living

More affordable property than neighbouring areas

Easy commuting to the city

Plenty of parks and gardens

Lots of new contemporary housing
You might also be interested in...
Do you live in Brentford? Share your favourite tips by leaving a comment below…