Fancy an affordable slice of suburbia on the edge of London with the prospect of accelerated equity gains? Try Chadwell Heath for size.
Chadwell Heath, which sits between Barking and Dagenham and Redbridge, in north-east Greater London, offers something of a balance between London commuting, suburban peace and quiet and – when compared to nearby outlying areas – relative property affordability.
Current house prices in this 'boundary town' stand at an average £307,100, according to Zoopla data, which is considerably below those seen in nearby areas, such as Stratford and Woodford Green.
However, with the arrival of Crossrail station at Chadwell Heath train station (planned for the start of 2019), the area is firmly poised as an investment hotspot, so prices like these may be unlikely to last.
You can check average up-to-date property prices for Chadwell Heath on Zoopla here.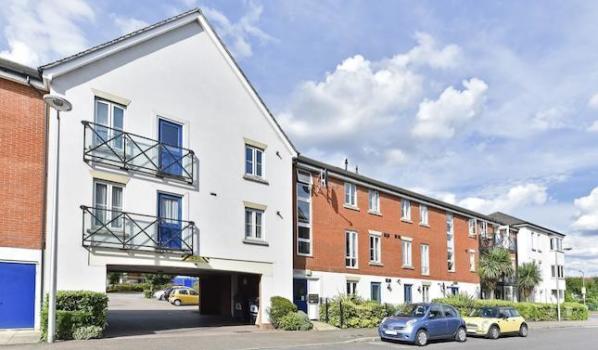 Living in Chadwell Heath: what to expect
As Londoners move further and further out of the City to escape the most punishing of house prices, Chadwell Heath has emerged as one of several boroughs and districts in Greater London earmarked as 'up-and-coming'. Other examples include neighbouring Seven Kings, Goodmayes and Ilford.
This has resulted in a metropolitan and diverse range of residents in the area from 'born-and-bred' old-timers, families looking to step up the ladder to young professionals priced out of anywhere closer to the centre of the capital.
And Chadwell Heath has plenty to offer each of these demographics. The local independent Chadwell Heath Academy is the borough's most prestigious school for specialisms and is rated as 'Outstanding' by Ofsted.
Young families can also take advantage of St Chad's Park, the oldest green space in the borough, which is just a stone's throw from Chadwell Heath train station.
For commuters, the accessibility of Liverpool Street makes Chadwell Heath the perfect spot for those travelling into the City on a regular basis.
And links will only improve when Crossrail opens in Chadwell Heath in 2019 and residents will be able to reach Bond Street, central London, in just 31 minutes. Direct services will also run to Reading and Heathrow Airport.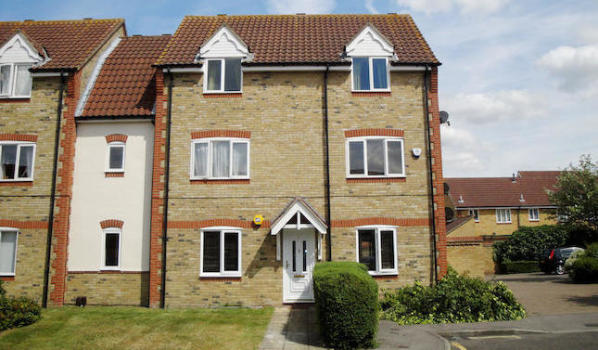 Where to start your property search
Residential development of Chadwell Heath began to take off at the end of the 19th century. And, as a result, plenty of Victorian properties line its streets. Although many houses you'll fine for sale there stem from the inter-war period.
The most sought-after roads in Chadwell Heath are perhaps those leading off Barley Lane or from Chadwell Heath Lane.
You'll find Primrose Avenue and Priestley Gardens lined with spacious terraced houses with gabled roofs. The popularity of these particular streets, puts sale prices are towards the higher end of the scale.
West View Cottages near South Wood Road, which lies towards Romford, are a particularly charming cluster of smaller terraced homes which were built in the 1900s. Although this does means a slightly longer walk to the train station.
Larger terraced homes with bay windows can be found along streets such as Heath Road. Somewhere to start your search if you are looking for a comfortable family home with decent-sized garden.
Another road much trumpeted by local estate agents is Eccleston Crescent, which lies equidistant between Chadwell Heath and Goodmayes. It's a quiet no-through road lined with spacious terraced homes with prominent gabled roofs.
If it's a comfortable semi-detached home you're after, check out the area around Rochford Avenue and Tendring Way. Both roads are within a short walk to St Chad's Park and within spitting distance of the local primary school.
If you are starting out on the property ladder or were considering a buy-to-let investment, you'll find several flats built around the1930s on Chadwell Heath's Tudor Parade on the main High Road. These mock Tudor-fronted properties sit above local shops and typically come with one or two bedrooms.
Strong demand from homebuyers in Chadwell Heath has also prompted a swathe of house building in the area, so if your plan was to go 'new-build' you'll have a decent choice.
The Spring Grove development at Lymington Mews, which is in the heart of Chadwell, is offering contemporary one-bedroom and two-bedroom family homes within a short walk of the future Crossrail. And several will be offered under Shared Ownership schemes, where you share the cost of the home with a local housing association.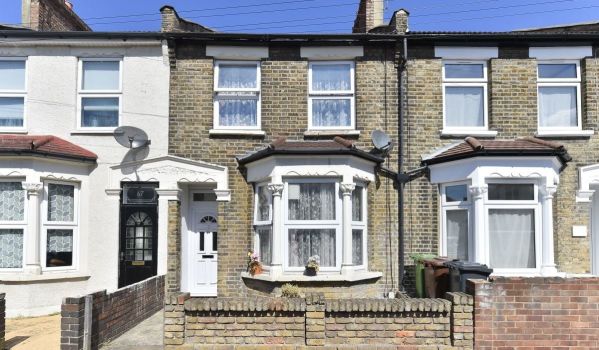 Getting around Chadwell Heath
By train: Chadwell Heath already has its own overground station, which connects residents to central London Liverpool Street in 30 minutes. Trains depart for London every 10 minutes. Neighbouring overground stations include Seven Kings and Goodmayes.
By car: High Road (A118) runs directly through the centre of Chadwell Heath, connecting locals to Romford, Goodmayes and Seven Kings. The M25 is accessible in less than 20 minutes using the nearby A12.
By air: Chadwell Heath residents can drive to Stansted Airport in around 45 minutes by picking up the M11 from neighbouring Woodford.
Heathrow Airport is a 90-minute drive via the M25. Heathrow Terminals 2 & 3 are currently accessible in 75 minutes by train, although Crossrail will reduce this travel time to under an hour.
Things to do in Chadwell Heath
Outdoors and sports: Chadwell Heath is home to one of West Ham's football training grounds, and there's unsurprisingly a strong fan base in the area. (If you can't beat them, join them.)
Golfers will be attracted to Cranfield Golf Centre driving range – and families and teenagers to its adjoining Moby Dick Adventure Golf. This brand new crazy golf course, set on a lagoon complete with eight-metre waterfall, is the largest of its kind in the UK and cost an astonishing £700,000 to build. However, entrance fees are also pricey.
Alternatively, burn some energy at the local Redbridge Cycling Centre. It's equipped with a purpose-built road circuit as well as BMX and off-road tracks.
Still outside but free of charge is St Chad's Park. Stroll around the ornamental gardens and wildlife conservation area, or stop off at the play area. You can even team up with neighbours and have a match on the tennis courts or cricket pitch.
Hainault Forest Country Park, where you'll find 300 acres of countryside, a petting zoo and café, is also only a short car trip away.
If you're a cricket fan, sign up to the Chadwell Heath Cricket Club. It's always open to new members and caters for all abilities.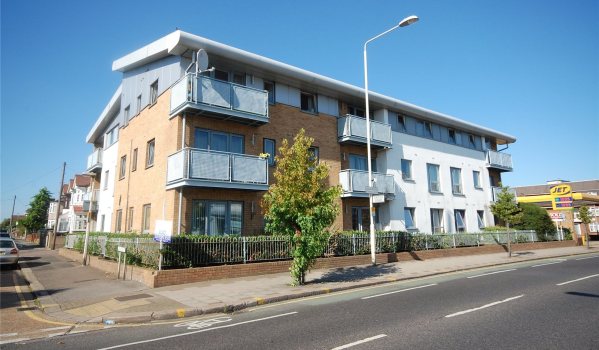 History: For a taste of culture, head to Valence House. This museum is the last surviving manor house in neighbouring Dagenham and dates back to the medieval period. It showcases the 'history of the people' of Barking and Dagenham by way of more than 20,000 artefacts.
Or pay a visit to St Mary's Church. Built in 1935, it's now a listed building with many of its original features and renowned for its architecture.
Shopping: You'll find all the shops you need in the centre of Chadwell Heath. High Road, which runs through the centre of the district, has everything from a hairdresser to a post office and dry cleaner. There's also a Sainsbury's, Tesco, Halfords and Staples.
Romford town centre is also only minutes away from Chadwell Heath and offers a broader range of shops as well as two cinemas. Or visit one of the largest urban shopping centres in Europe – Stratford Westfield – which is just 20 minutes away by train.
Food and drink: Along the central vein of Chadwell Heath you'll also find restaurants, cafés and gastro pubs. For breakfast or a morning coffee, try Bon Apetit. This little Italian-styled café serves substantial home-cooked meals that are sure to set you up for the day.
A drink in the most famous pub, the Eva Hart, is essential. It's named after the lifelong Chadwell resident herself, who was one of the survivors of the sinking of the Titanic. It's now part of the JD Wetherspoon chain.
Hidden Chadwell Heath
Satisfy a craving for Indian food at Indian Fusion. It's a popular haunt of the locals, serving great curries in-house and takeaway.
5 reasons to live in Chadwell Heath
Plenty of green space for golfing, cycling walking

One of the most affordable places to live in Greater London

Excellent transport links to Liverpool Street

Crossrail arrives in 2019 when you can travel directly through central London

Home to the most rewarded secondary school in the borough
You might also be interested in...
Is there anything we've missed? Tell us by posting a comment below…