Just a short journey from central London, Woodford Green has an enticing mix of rural and urban living.
Woodford Green is a suburb of Woodford, part of the London borough of Redbridge. It was formerly considered part of Essex before it was absorbed into Greater London.
The neighbourhood boasts rural appeal: forests, lakes and country parks are all within easy reach, making it a very green place to live.
Tree-lined cul-de-sacs also promote a village-style way of life, which makes the area popular with families and older couples.
But it also offers fast and convenient travel connections. Central London is only a 30-minute Tube journey away, making Woodford Green an appealing location for city workers.
Woodford Green is home to a number of schools rated 'good' and 'outstanding' too.
Its green credentials and commuter routes have pushed Woodford Green's house prices above the average seen in Redbridge. Current prices stand at £559,000, slightly up on those in Woodford itself. Check up-to-date prices here.
If you're interested in London areas bordering Essex, you may want to look at Chigwell or Hornchurch too.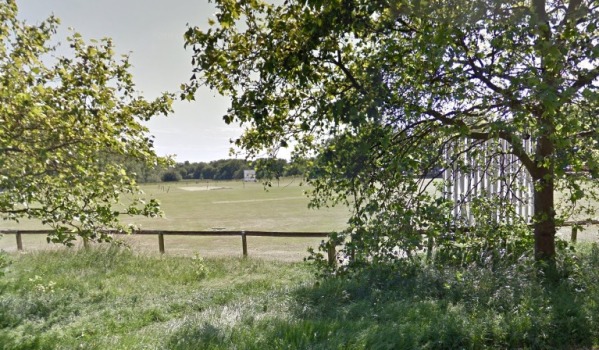 Living in Woodford Green: what to expect
Woodford Green was covered by Epping Forest until suburban estates sprang up in the 19th century. And, thanks to protective measures, you can still enjoy much of its woodland today.
The rural feel of Woodford Green encourages plenty of outdoor activity. You can explore nearby woods by bike or on foot, or hire a boat to row across Epping Forest's lake.
You can then relax on the green, or watch a cricket match on what is potentially the oldest village cricket field still in use today.
At home, you can enjoy domestic bliss in large family homes or period houses, or enjoy the gardens within gated communities.
Traditional shops such as a butcher and a bookshop can be found along High Road, while George Lane is home to supermarkets, high street shops and independent outlets.
For boutique shops, head to Queen's Road in Buckhurst Hill, or the shopping centres of Ilford or Walthamstow.
The community gets together at the annual Woodford Community Festival, where music, art, films, dance and poetry are all on offer. It takes place over nine days and is spread across 30 venues in Woodford and South Woodford.
Some redevelopment work is set to boost community amenities. Hawkey Hall is pencilled in to be redeveloped to provide a new community hub for residents.
You'll find plenty of good schools in the area. Churchfields Junior School and Wells Primary School received 'outstanding' Ofsted ratings in 2015 and 2014. Secondary schools Trinity Catholic High School and Woodford County High School also got the top rating at their last inspections.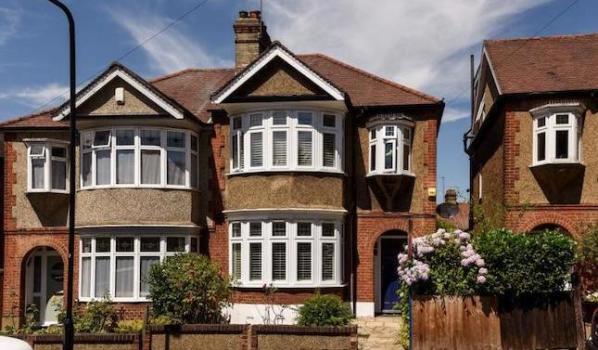 Where to start your property search
Woodford Green is known for its mock Tudor homes and stately period properties. Georgian houses can be found along the main roads, but Victorian homes and cottages are also on the market.
One of the most sought-after areas is the Monkhams estate, which is about a 10-minute walk from Woodford Tube station. Look here for large detached Edwardian homes and 1920s semis. Tudor-style fronts can be seen along quiet cul-de-sacs such as Park Avenue.
If you're after exclusivity, take a look at gated communities – try Wells Gate Close or Repton Park.
The former is close to Epping Forest and has grand new houses. Repton Park also has new buildings, but offers apartments converted from the Claybury Hospital. These luxurious apartments boast period features such as high ceilings and sash windows.
Sitting at the higher end of the market, gated communities benefit from private gardens, gyms and spas.
Large period homes can be found on streets such as Queen's Avenue, while substantial semis can be seen along St Barnabas Road.
If you're looking for a more modest home, search out the maisonettes on Croft Lodge Close or the purpose-built flats on High Road.
Look up streets, such as Grosvenor Gardens and Mornington Road, if you want a 20th century property. Here you can find 1930s and 1940s detached homes, all of which are a short walk from Woodford Tube Station.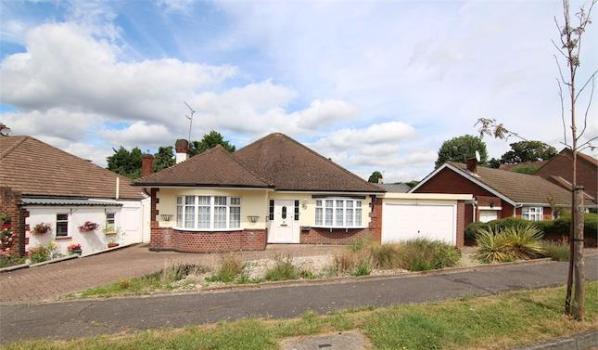 Getting around Woodford Green
By rail: Woodford and South Woodford Tube stations can all be reached from Woodford Green and provide access to the Central line.
From there, you can get to Liverpool Street train station in about 20 minutes.
By car: The A104 runs through Woodford Green, while the A223 tracks across the east side. You can also access the M11, M25 and North Circular roads, which are nearby.
By air: London City Airport is the closest airport, half an hour's drive away. It offers both domestic and international flights to destinations such as Aberdeen, Ibiza and Geneva.
You can also easily reach Stansted Airport via the M11, which will take about 30 minutes by car. Heathrow Airport is an hour's drive away.
Things to do in Woodford Green
Outdoors: Enjoy a picnic or a bit of peace and quiet on Woodford Green's open green space, the heart of village life. At the southern end you will find an imposing statue of Churchill, who was MP for the constituency for 40 years.
Claybury Woods has a Green Flag award and more than 70 hectares to roam. Search for wildlife in the ponds, or stroll across the flower-filled meadows. If you're a cyclist or horse rider, you can make use of the surfaced paths. And if you're feeling energetic, head to the outdoor gym equipment for some extra muscle building.
Children can tire themselves out in the Lechmere Avenue play area – and you can head to Ray Park to play basketball, cricket or football. The café can supply you with refreshments once you're done.
Visit Epping Forest, London's largest open space, for guided walks, craft activities, heritage events and art exhibitions. It hosts open-air theatre during the summer too.
Sports: For some friendly competition, join the Woodford Wells Club. It offers six sports: cricket, tennis, squash/racketball, hockey, table tennis and short mat bowls.
Alternatively, sign up with Woodford Green AC for track and field training. The club meets at the Ashton Athletics Centre in Woodford Bridge and accepts members of all abilities.
If you're a golf fan, play a few holes on Woodford Golf course, which also has a bar selling drinks and hot and cold snacks.
And why not get behind your local football team by joining your neighbours in cheering for Woodford Town FC, also known as 'The Woods'? Head to the home ground in Brimsdown to show your support.
History: Admire the stained-glass windows and Victorian architecture of All Saints Church. Make sure you visit the Atrium coffee shop for a slice of homemade cake or a buttery pastry afterwards.
Food and drink: Satisfy your appetite at Season's Bar on Woodford Broadway. Meet friends over afternoon tea or start a night out with cocktails and live music.
Fine dining can be enjoyed at The Woodford on High Road. If you're really into your cookery, book the Chef's Table. This gives you a front-row seat to the kitchen so you can see all the work that goes into creating your meal.
Seek out The Traveller's Friend for ales on tap. This pub won London Area Pub of the Year in 2015, so if you fancy some real ale, it's the place to go.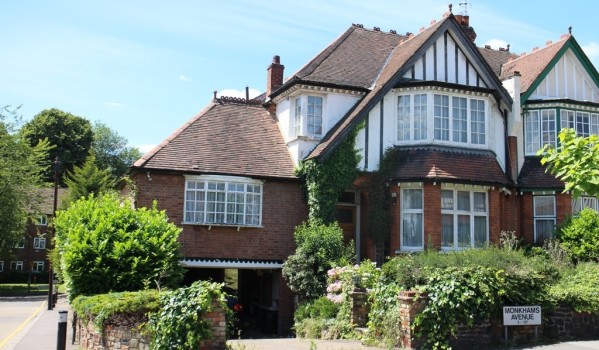 Hidden Woodford Green
Woodford Green may seem like an unlikely place for a scandalous and outspoken suffragette, but it was for many years the home of Sylvia Pankhurst.
The 'Red Cottage' in which she lived has now gone, but if you search through the trees on High Road, you can still see a mark of her presence. In 1935, she erected an anti-war monument to protest against the use of air raids during Mussolini's assault on Ethiopia.
4 reasons to live in Woodford Green
Great commuter connections for London workers

Tree-lined roads and plenty of green space

Spacious family homes and gated communities

A 'village' way of life
You might also be interested in...
Do you already live in Woodfood Green? Share your favourite bits with interested home-buyers in the comments below…