On the hunt for spacious homes, Green Flag parks and handy transport links? Clayhall in north east London could be just the ticket.
Clayhall sits in north east London. It is thought to be named after the manor house that used to stand in the area. Much of its parkland has been preserved, so you can easily find some respite from city life.
Clayhall is encircled by major roads and Tube stations, which makes it a convenient base if you need to regularly head into central London.
House prices are quite reasonable for London and its surrounding areas. The current average stands at £494,000, which is lower than prices in nearby Redbridge and considerably less than London overall. The latest figures can be seen here.
Find out about other areas in north east London by reading our guides on Chigwell and Hornchurch.
Living in Clayhall: what to expect
Clayhall is characterised by its predominantly inter-war family homes. Row upon row of spacious, bay-windowed, semi-detached houses can be found, many of which have elaborate mock Tudor details. Generous rear gardens complement the wide, leafy streets.
At the heart of Clayhall is its park, but you can venture out in any direction to access other parks, golf courses and nature reserves.
The neighbourhood is home to several small shopping parades, take-aways, cafés and small restaurants. If you're feeling more adventurous, you can head hop on a train to access the shops, restaurants and bars of Stratford and central London.
New-build homes are high on the agenda. The first phase of regeneration was recently completed at the Repton Court and Claire House estate and more new homes are in the pipeline.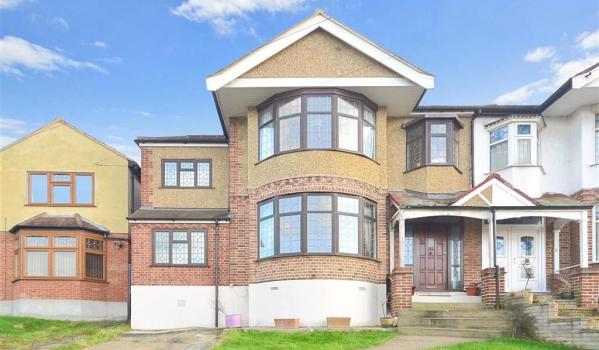 Where to start your property search
If you want a spacious family home with high ceilings, fireplaces and smart paved drives, you can take your pick of property in Clayhall. The majority of housing is from the 1920s and is an attractive mix of period detail and modern convenience.
For four-bedroom semis, look to roads such as Highwood Gardens, Clayhall Avenue and Stafford Avenue as well as Lord Avenue and Rosedene Gardens. Three-bedroom homes can be found on Marlands Road.
There is also selection of 20th-century bungalows on Queenborough Gardens, some of which have attic conversions, and roads off Clayhall Avenue.
If you want a luxurious apartment, put the now-converted Claybury Hall on your shortlist. Elegant period features add character to contemporary three-bedroom flats, which benefit from a gated entrance and concierge service.
And if you have a more modest budget, there are purpose-built blocks of flats on Herent Drive and Heathcote Avenue.
If you want to be near Parkhill Infants' School, scout roads such as Evesham Way, Rushden Gardens and Herent Drive.
And if you'd prefer to be close to Roding Valley's woods, ideal for walking and cycling, look to the north west of Clayhall. Here you can find slightly more varied housing, including modern detached houses nestled in peaceful cul-de-sacs.
For a home with a view, opt for nearby Claybury, the highest point in the borough. Search along roads such as Bysouth Close for easy access to Claybury Park.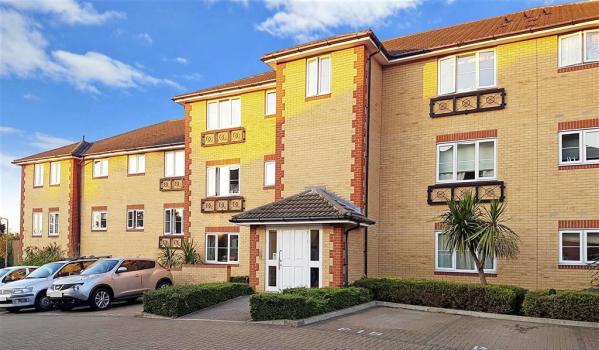 Getting around Clayhall
By rail: Clayhall itself doesn't have its own Tube or rail station, but you don't have to go far to reach local services.
Tube stations encircle the area, with the closest being Gants Hill, Barkingside, Fairlop, Hainault, Chigwell, South Woodford and Redbridge. All of these stations allow you to hop onto the Central Line.
For trains, make the short journey to Ilford. Once the Crossrail development is complete, you will be able to take advantage of Ilford's improved station and faster, more frequent services. You will be able to reach Tottenham Court Road in 23 minutes and Heathrow Airport in 51 minutes.
By road: The North Circular Road runs to the west of Clayhall. You can use it to connect to the M11, which heads north towards Cambridge. The A12 can be found to the south of the area and links to the M25.
By air: London City Airport is the most convenient airport and is only a 20-minute drive away. From here, you can fly to domestic and European destinations such as Aberdeen, Rome and Zurich.
Stansted Airport is also only half an hour away by car. It has more than 170 direct flights to European and long-haul destinations and its flight operators include easyJet, Ryanair and Flybe.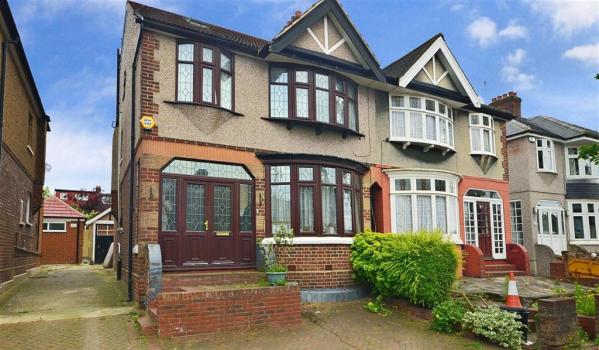 Things to do in Clayhall
History: Learn about the area's past at Redbridge Museum in Ilford. The museum maps out the people, places and events that have shaped Ilford's history and it has a permanent collection of more than 7,000 objects. It also hosts special exhibitions that change on a regular basis.
Cultural: Valentines Mansion & Gardens in Ilford acts as a hub of cultural activity. As well as exhibitions, special events and creative workshops, you can take guided tours around the recreated Victorian kitchen and Georgian rooms. The house, which was built in 1696, also has a historic kitchen garden and rose garden. In the summer, open-air theatre is held in the grounds.
You can also enjoy drama, musicals, music and dance at the Kenneth More Theatre in Ilford. It encourages community participation, so look out for special events held throughout the year.
Outdoors: Clayhall Park serves as the main recreation area. It now holds a Green Flag and boasts a pretty rose garden, pagoda, small maze, tennis courts, bowling green and two play areas.
Valentines Park is just a 20-minute walk from the centre of Clayhall and also holds a Green Flag. The park contains a bandstand, basketball court, cricket pitch, bowling green as well as rowing boats available for hire to explore the lake.
In addition, Claybury Park covers 70 hectares, including an area of ancient woodland, extensive meadows, wildlife ponds and wetland. Make sure you visit in spring to see all the bluebells.
Shopping: Clayhall boasts a few areas of local shops. The parades on Longwood Gardens and Beehive Lane contain vital shops such as pharmacies, take-aways and other small local businesses. Larger superstores can be found in Barkingside and Woodford Green.
For high street shops, make the short journey to the Exchange in Ilford. This shopping centre contains the likes of Debenhams, New Look and River Island.
For the ultimate shopping experience, head to Westfield Shopping Centre in Stratford, where you can choose from large stores including Zara, Waitrose and Topshop. If you get hungry, take your pick of one of its chain restaurants.
Food and drink: Local eateries include Clayhall Tandoori, which prides itself on using authentic ingredients and its own blend of spices to recreate crowd-pleasing dishes ranging from chicken korma to vindaloo.
More family favourites can be found in Clayhall Fish Bar and Thai Royale. For something different, try specials such as 'weeping tiger'.
For a pint, meet family and friends in local pubs such as The Unicorn on Clayhall Avenue. It serves typical pub classics such as steak and chips and full English breakfasts.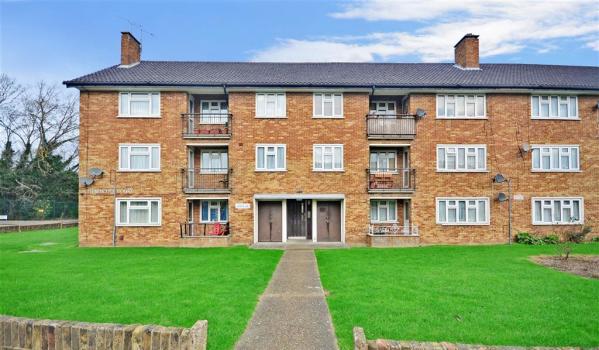 Hidden Clayhall
The exclusive gated estate of Repton Park in Claybury was once the Claybury Asylum, which was closed in 1997. Its chapel is now a swimming pool and the hospital recreation room houses a gym.
4 reasons to live in Clayhall
Easy access to nearby Tube stations

Close to major roads

Wide choice of spacious family homes

Several Green Flag parks
You might also be interested in...
Does Clayhall meet all your criteria? Let us know in the comments below...