As well as independent shops, Victorian heritage and excellent travel links, Darlington is also now home to the greatest number of reduced-priced homes in the UK.
The market town of Darlington lies in the Tees Valley in the north east of England.
Crowned by the clock tower and brimming with historic buildings, the town comes with a distinctive Victorian flavour. But, at the same time, it's a town that's undergoing extensive restoration and redevelopment.
Darlington has handy train and road links, connecting it to major cities as well as the wild countryside of the nearby North Yorkshire, Yorkshire Dales and Lake District national parks and North Pennines Area of Outstanding Natural Beauty.
And last year, uSwitch crowned Darlington the seventh best place to live in the UK.
But you don't have to stretch your budget to buy a home here – the current average house price is £153,000, which is just slightly below the average for the Teesside area as a whole. Take a look at the most up-to-date prices here.
Also, Darlington has topped the list for the highest proportion of reduced-price properties with almost half of homes in the County Durham town marked down, according to data analysed by Zoopla in April 2017.
Want to know more about Teesside? Get the details from our dedicated guide.
Living in Darlington: what to expect
Unlike many towns, Darlington's centre has its own distinctive look. The Victorian market hall, theatres, narrow streets of the wynds and yards, which are filled with independent shops and cafés, all hint to its past.
The centre is nearly all pedestrianised, which makes moving between the shopping centres, bars and restaurants hassle-free.
Large-scale restoration work has helped to bring many areas back to their Victorian heyday. South Park has been fully restored and the Civic Theatre is currently undergoing restoration.
New areas are also being developed. A former bus depot is set to be transformed with a new multiplex cinema, hotel and restaurants. Central Park is bringing hundreds of new homes to the area, as well as a college campus and a campus for Teesside University.
Where to start your property search
Town centre: The train station is enclosed with uniform rows of one- and two-bedroom Victorian terraces, such as those along Bedford Street. Alternatively, there are slightly larger terraced homes with easy access to South Park on roads such as Parkside.
The more sought-after streets are to the west of Darlington. There are grand semis with bay windows and white rendering on Uplands Road, and large Victorian terraces with gabled roofs and attractive bay windows on Swinburne Road.
If you'd prefer a new-build, turn your attention to Keepmoat Central Park's development on Haughton Road. It's part of a £170m regeneration scheme and will consist of 327 two-, three- and four-bedroom homes. At present, you can take your pick of terraced homes in three distinct styles, all of which have open-plan kitchen and dining areas and French doors that open onto enclosed gardens. Some of the larger properties span two and a half storeys and have ensuite bathrooms.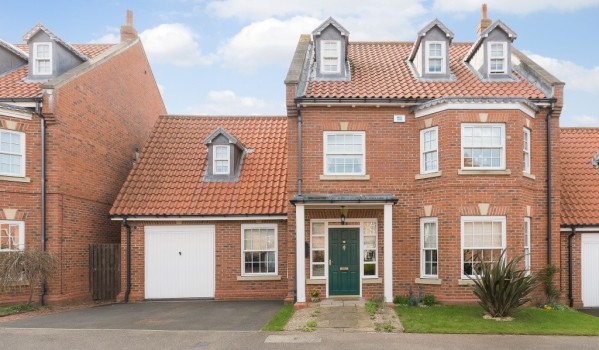 Suburbs: The neighbourhoods on the outskirts of the town are the most desirable residential areas, particularly on the west side.
For terraces, check out the Denes area. You can find three-bedroom red-brick terraced homes on streets such as Greenbank Road, which is within walking distance of the town.
For 20th-century properties, take a look at the Mowden area. Search along Carleton Drive for three-bedroom detached and semi-detached properties that boast garages and surprisingly spacious gardens. And consider Conyers Avenue and Bushel Hill Drive for houses that are set further back from the road.
Homes with large driveways and front gardens can also be found on streets such as Carmel Road and tree-lined Manor Road in Blackwell. Yet more attractive semis are available on Blackwell Scar, some of which have mock-Tudor details.
Away from the western suburbs is the neighbourhood of Whinfield. Bungalows and mid-20th century semis are available on Welbeck Avenue, or you could look on Killin Road for comfortable and compact family homes.
Rural living: If you'd prefer to be within touching distance of the surrounding countryside, consider the popular villages of Haughton Le Skerne and Low Coniscliffe.
Hunt along St Andrews Close in Haughton Le Skerne for an executive detached property with four bedrooms and roomy double garage. Alternatively, there are period cottages on Kennel Lane and huge listed semis on Haughton Green.
In Low Coniscliffe, double-fronted Georgian farmhouses with stone walls sit opposite spacious modern detached properties. Homes with landscaped gardens can be found along Gate Lane and Back Lane.
Getting around Darlington
By rail: Darlington train station has direct services to Edinburgh Waverley, Leeds City, London King's Cross, Manchester Airport, Manchester Piccadilly, Newcastle, Plymouth and Southampton. You can be in London in two and a half hours, while a journey to Newcastle takes just 30 minutes.
You can also access the Tees Valley line, which connects all the main settlements of the Tees Valley, such as Saltburn and Bishop Auckland.
By car: There are excellent road connections in and around Darlington. The town is served by three junctions of the A1(M), which bypasses Darlington to the west, and you can easily access the A66, which connects to Stockton-on-Tees and the A19.
By air: Durham Tees Valley Airport has three daily flights to Amsterdam, where you can connect to other international flights. Throughout the week there are also flights to Aberdeen, Luton and Humberside.
For more international and domestic destinations, head to the nearby airports of Newcastle and Leeds Bradford.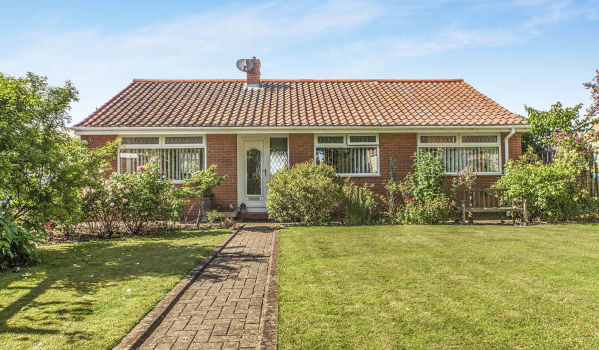 Things to do in Darlington
History: Uncover Darlington's role in the history of the railway at Head of Steam railway museum. It's set on the route of the 1825 railway and reveals the role the Stockton and Darlington railway played in steam travel. Exhibits include Stephenson's 'Locomotion No.1', which is one of the oldest surviving steam engines in the world as well as the first steam train to carry fare-paying passengers.
Learn about how the Victorian authorities supplied the town with water at the Tees Cottage Pumping Station. It has two original pumping engines that are put into action on four weekends a year. You can also watch live demonstrations of the old trade of blacksmithing at the Blacksmith's Shop.
St Cuthbert's Church stands out thanks to its medieval architecture. It was completed in 1240 and marks the site of one of the temporary resting places of St Cuthbert after the Vikings attacked Lindisfarne.
Cultural: Musicals, plays, dramas and pantomimes are all performed on the stage of the Civic Theatre, which opened in 1907. It's currently being renovated and re-opens as the Darlington Hippodrome in 2017.
The Forum serves as a meeting place for musicians as well as a comedy club and film club. The popular R'n'B Club books local acts and touring bands – make sure you keep an eye on the events calendar to see what's coming up.
Professional and amateur productions are hosted in the Art Deco Majestic Theatre. Visit to see comedy, drama, music, dance and film, or sit and enjoy a drink in the bar and lounge.
Outdoors: South Park is a newly-restored Grade II-listed Victorian park. Wander around the extensive lake, or admire the parrots in the aviary. Free outdoor concerts are also held at the bandstand over the summer months.
The Edwardian North Park is another popular green space that has play areas for children. For wildlife, head to the West Park Nature Reserve. This reserve covers 12 hectares and includes woodland, wildflower meadows and wetlands. Bike tracks and an orienteering course are also available.
Shopping: The centre has a strong emphasis on independent outlets. Skinnergate has a variety of shops while Grange Road has more designer stores. More locally-owned shops can be found by exploring the yards and wynds that veer off the main streets.
And you will find 70 stalls selling fresh produce, clothing, footwear, book and gifts at the market hall.
National stores can be found in the Queen Street Shopping Centre as well as Cornmill Shopping Centre, which has 40 high street shops including New Look, Topshop and Waterstones.
Food and drink: Relax and enjoy the taste of modern British food at The Raby Hunt, which is just a short drive from the centre of Darlington. The restaurant holds two Michelin Stars and has the option of a five- or 10-course tasting menu.
For more exotic flavours, head to Sol Tapas Restaurant in the town centre. Menu options include flatbreads with chorizo, cheese and tomato, patatas bravas and cod tagine.
Enjoy warm weather with a glass of wine on the roof terrace at Hash Bar and Kitchen or pop next door to Number Twenty 2. This classic Victorian pub has a wide real ale selection, with up to 13 real ales and nine continental beers available at the weekend.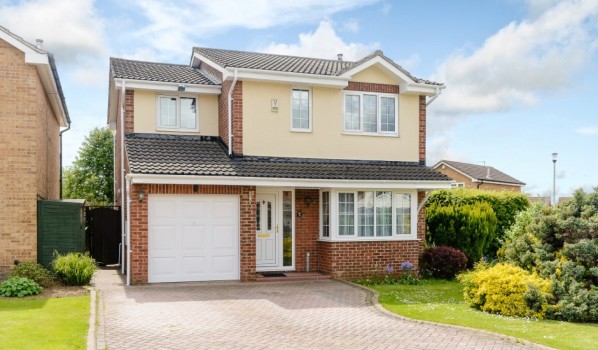 Hidden Darlington
Get a glimpse of Quaker influence on Grange Road. Joseph Pease donated several drinking fountains to the town, some of which were set into the boundary walls of his estate. The fountains were erected in the 1860s and were designed to encourage temperance among the populace.
5 reasons to live in Darlington
Excellent rail and road networks

Attractive house prices

Surrounded by national parks and an Area of Outstanding Natural Beauty

Independent shops, theatres and a market

Large regeneration projects
Have you started to hunt for homes in Darlington? Let us know why you like the area in the comments below.