Museums, live music, galleries, shops and rugged wilderness – the city of Derby could be the perfect place to put down roots.
Where is Derby?
Derby is found in southern Derbyshire and is the county's only city. It occupies one of the most central positions in Britain and has excellent connections to Manchester, Nottingham, Sheffield and Birmingham.
It was once one of Britain's industrial powerhouses and is regarded as one of the birthplaces of modern industry. Part of the Derwent Valley Mills UNESCO World Heritage site sits within Derby's boundaries.
Derby still has a reputation for industry and two of its biggest employers are Rolls-Royce and Toyota. However, it also has a flourishing cultural scene and shopping district.
House prices are on the attractive side. The average house price in Derby currently stands at £194,000 and houses in its suburbs can be even more affordable. You can check the latest figures with the Zoopla House Price Tool.
Our guide on Derbyshire can tell you much more about what the county has to offer.
Living in Derby: what to expect
Derby is divided into three distinct areas: the Cathedral Quarter, St Peter's Quarter and the Intu Derby shopping area.
The Cathedral Quarter and St Peter's Quarter form the more historical parts of the city and are dominated by grand Victorian buildings, including former mills. Boutiques, independent cafés and restaurants line the streets.
Intu Derby represents Derby's modern focus. The shopping centre has transformed the city into a retail hot-spot with a host of national chains and brands.
Derby residents have access to plenty of green space. Markeaton Park, Allestree Park and Alvaston Park are just some of the open spaces locals can enjoy. And the Peak District National Park is just a 40-minute drive away.
Families find the city appealing thanks to its enormous range of roomy semi-detached properties. Schools in Derby are also well respected – Derby Pride Academy and Landau Forte College are just two of the institutions awarded the top rating by Ofsted.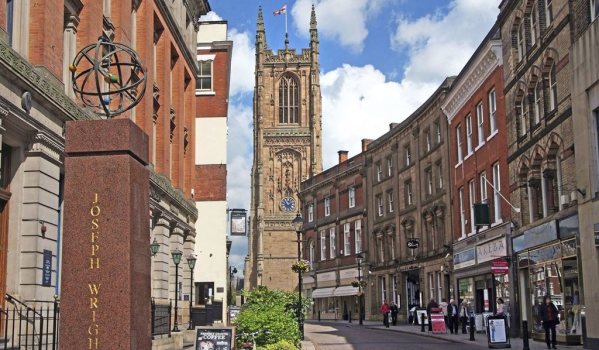 Top places to start your property search
City centre: Most housing in Derby consists of apartments. For a slice of history, take a look at the luxury flats in converted mills. The Grade II-listed Abels Mill on Brookbridge Court now has contemporary two-bedroom apartments, all of which benefit from high ceilings and large windows.
Other prominent buildings have also been converted into flats. The striking former HQ of Derbyshire Building Society now has a selection of one- and two-bedroom flats that boast views over the market place.
Houses in Derby also include listed former railway workers' cottages. You can find some examples on Sheffield Place and Midland Place. These properties tend to have small cottage gardens, feature fireplaces and even cellars.
Houses for sale in Derby also include several gridded streets of shoulder-to-shoulder Victorian terraces. Take a look at Crompton Street for examples. Some of the properties have up to five bedrooms, but others are more modest.
You also have a choice of modern purpose-built blocks. The city has lots of new constructions, including the one on Castleward Court. Here you can pick up a two-bedroom apartment that offers easy access to the train station.
Suburbs: Chaddesden is a large suburban area to the east of the city centre. It's more affordable than the centre of Derby and has an excellent choice of family homes. For a substantial 1920-30s semi, take a look along Chaddesden Park Road and Wilsthorpe Road. If you'd prefer a humbler Victorian terrace, check out the ones lining Francis Street.
From Alvaston it's an easy commute to some of Derby's biggest employers. Search along London Road for imposing period properties with extensive gardens and airy bay windows. For something smaller but with just as much character, take a look at the Grade II-listed cottages on Church Street. Modern detached homes are also on the market – have a look at the ones hidden in cul-de-sacs such as Pippin Gardens.
Mickleover is popular with families. Roads such as Corden Avenue have roomy three-bedroom semis built in the inter-war period, but there are also some stunning period properties available. Look out for sprawling former farmhouses in places such as Staker Lane or pick up a handsome Victorian property on Station Road. Houses in the converted Mickleover Manor also become available occasionally – a home here gives you access to extensive communal gardens and grounds.
New developments are under construction too. Langley Country Park is encircled by mature woods and open farmland and will feature two- to five-bedroom contemporary homes. These properties will have French doors and open plan living, while the largest will have bay windows and double garages.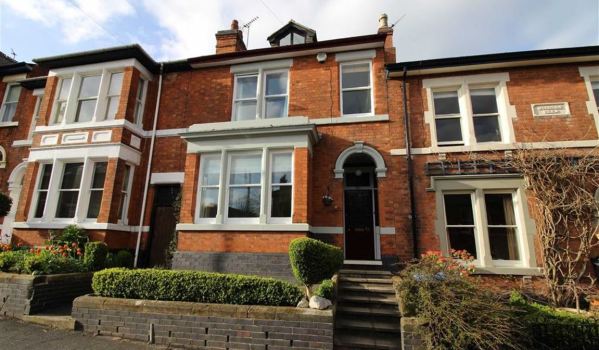 Best ways to get around Derby
By rail: Derby station has excellent rail connections. Trains from Derby to London Paddington take two hours, whereas London St Pancras can be reached in just 90 minutes.
Derby also has regular services to Nottingham, Leicester and Birmingham, all of which take 30 minutes.
By car: The M1 passes to the east of the city. Drivers can use the motorway to travel south to London or head north to Sheffield and Leeds.
Other major roads include the A6, which connects Derby to Leicester, Manchester and Carlisle. Also heading north is the A38, providing a direct link to Mansfield.
The A50 tracks along the south of the city and heads westwards to Stoke-on-Trent. To head east, take the A52, which leads to Nottingham.
By air: A 30-minute drive brings you to the East Midlands Airport, which has flights to 100 domestic and European destinations. For more choice, you can travel the 40 miles to Birmingham International Airport.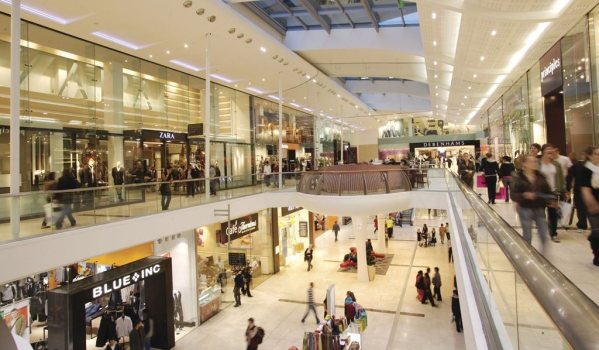 Best things to do in Derby
History: Derby Cathedral is one of city's main attractions. Its tower is the second highest perpendicular church tower in England and has a family of peregrine falcons nesting in it. To take in the stunning views, you'll have to climb the 189 steps up to the top.
Derby Silk Mill is part of the UNESCO World Heritage site. It's on the site of the world's first factory and has a collection of photography and art exhibitions as well as displays on the mill's origins.
Cultural: Derby Theatre has a main auditorium with seating for 530 people. It also boasts a smaller studio for more intimate performances. Its programme includes West End shows as well as its own productions.
Great live music venues in Derby include The Flower Pot. Not only is it a real ale pub but it also has free live music every night of the week, from roots to rock.
The Venue is another popular spot for music in Derby. This independent venue can hold up to 500 people and features up-and-coming bands as well as established acts.
Outdoors: One of the top things to do in Derby is to explore the nearby Peak District National Park. The park is filled with wild moors, dales, rivers and springs and has hundreds of trails for walking, cycling and horse-riding.
Closer to Derby is Chaddesden Park. Visit in spring to see its bluebells and cherry trees in bloom and check out the nature area for water voles and other creatures. A BMX track, water play area and sports pitches are also open to the public.
Derby Arboretum is the first public park in Britain. It is Grade II-listed and was commissioned by a grateful mill owner for Derby's workers. Visitors can explore its nature reserve, tree trail, play area and community garden.
Shopping: Key shopping streets include St Peters Street, East Street, Albion Street, Exchange Street, The Lanes and The Spot. This area is largely pedestrianised and has an eclectic mix of high-street favourites and boutiques.
Intu Derby is Derby's main shopping centre. It has more than 160 high-street stores, including Debenhams, Topshop and Next. The centre also has an array of chain restaurants and cafés.
Food and drink: Derby has a strong brewing tradition. You can explore the local industry by taking a tour around the Derby Brewing Company, which includes a sample of the latest brews.
Masa is one of the fine-dining highlights in Derby. It's located in a converted chapel and has an informal lounge bar for meeting friends for drinks. Its food is made in-house with fresh ingredients and includes dishes such as parsnip veloute and pan-fried turbot.
Himalayan Gurkha serves up a tempting range of Indian and Nepalese dishes. Try fried momo – dumplings – or chicken palungo, a chicken dish with spinach, onions and Nepalese spices.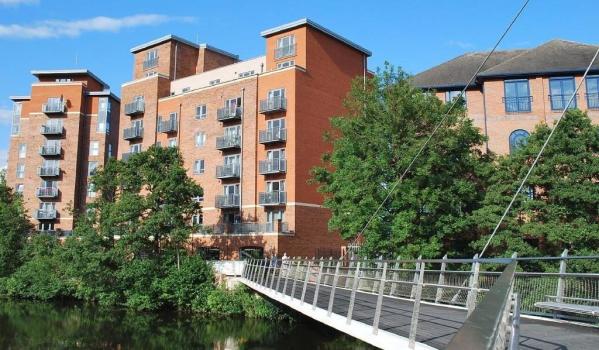 Hidden Derby
Darley Park is home to the National Collection of hydrangeas. It was first planted in 1983 and now has more than 400 types of hydrangeas.
6 reasons to live in Derby
Surrounded by countryside and close to the Peak District National Park
Affordable house prices
Good rail and road links to London, Nottingham, Leicester and Birmingham
Excellent schools
Choice of new apartments, period properties and family homes
Loads of shops and entertainment
You might also be interested in...
What do you think is Derby's biggest selling point? Share your thoughts in the comments below...