Dudley's multi-million-pound regeneration plans are showcasing the capital of the Black Country in a whole new light. So what can home hunters in the area expect?
Where is Dudley?
The large town of Dudley sits within the West Midlands, south of Wolverhampton and north of Birmingham. It's part of the so-called Black Country and a former industrial and mining hotspot.
Average property prices in Dudley stand at a healthy but affordable £153,000, which is quite a saving compared to nearby Birmingham. You can check the latest prices with the Zoopla House Price Tool.
Check out our West Midlands guide for information on the wider region.
Living in Dudley: what to expect
The town centre has undergone extensive improvement as part of a wider 10-year regeneration plan, which is updating old buildings and historical sites. Plans are also afoot for an improved transport system.
And until it's completed, you'll find plenty more shops, restaurants and entertainment in Birmingham which is just a 10-minute train journey away.
Families can take advantage of affordable but roomy family homes in Dudley as well as the large number of schools. Among the best are Russells Hall and Blowers Green primary schools. Both have received the top rating from Ofsted.
Top places to start your property search
Town centre: Tere is a large number of new apartment blocks cropping up in the town itself. Luxury new-build flats can be found on King Street Passage, many of which have spacious open-plan living arrangements.
More contemporary flats can be found on The Broadway or on Park Moor Gardens. The latter is a little further out of the town and benefits from allocated parking, an intercom system and landscaped communal gardens.
Modest Victorian terraces are also fairly common. Typical red-brick, flat-fronted versions with arched doors are available on streets such as Shaw Road and Terry Street. Many have two bedrooms but Terry Street also has some surprisingly spacious properties with up to four bedrooms.
Good-sized family homes also come on the market. The Parade has plenty of three-bedroom 1920-30s semis. These homes tend to have large double bay windows, garages and gardens. St James's Road is another good place to look for inter-war semis. This tree-lined road has homes with large arched doorways and long rear gardens.
For something more substantial, check out the executive properties on Attingham Drive. These homes are part of a brand-new estate and have garages as well as neat, manicured gardens.
Bungalows can also be found on some streets. Take a look at Scotts Green Close for examples of what's available.
The suburbs: Desirable areas near Wrens Nest are Upper and Lower Gornal, two villages within the Gornal suburb.
Two-bedroom terraces with humble courtyards can be found on Burton Road in Upper Gornal. Short rows of 19th-century terraces are also scattered on Arcal Street, which has some more substantial later 20th-century homes too. In Lower Gornal, check out the comfortable 1950s semis on Longfellow Road. Many have long narrow gardens and attached garages.
Oakham is another sought-after area. Oakham Road is lined with a thick avenue of trees and has roomy five-bedroom detached and semi-detached properties. These inter-war homes are set back from the road and boast big driveways and generous gardens, some of which have conservatories. Oakham Drive has yet more comfortable semis with airy bay windows and gabled roofs. For something more modest, check out Cornflower Crescent.
To the south of Dudley is Netherton. Leafy streets such as Dudley Wood Road have traditional red-brick terraces as well as family-friendly semis with spacious gardens. Traditional terraces are also on the market on Park Road and Bell Road, or you can opt for a modern bungalow on Weavers Rise.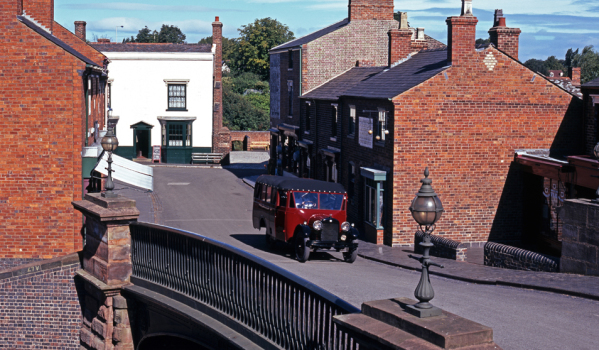 Best ways to get around Dudley
By rail: All stations are about a mile from the town centre. But the closest are Tipton and Dudley Port, which run services to Wolverhampton and Walsall.
Coseley and Sandwell & Dudley stations have a wider choice of destinations. Both stations have trains to Birmingham New Street and Liverpool Lime Street and Sandwell & Dudley also has services to Glasgow Central, London Euston and Shrewsbury.
Journeys to Birmingham and London take 10 minutes and 90 minutes respectively.
By tram: Work is set to commence on an extension to the Midland Metro line. This tram service will eventually have a new route from Wednesbury to Brierley Hill, stopping at both Dudley town centre and Merry Hill.
By car: The nearest motorway is the M5, which has a junction at Oldbury. It goes south to Worcester, Cheltenham and Bristol and north to connect to the M6.
Other key roads include the A461, which passes through Wednesbury and Walsall, and the B4176. Use the latter to reach Wombourne, Bridgnorth and Telford.
By air: The closest international airport is Birmingham Airport. It's the seventh largest in the UK and has 50 airlines running flights to 143 direct routes. It can be reached in 40 minutes by car via the M6.
Best things to do in Dudley
History: Dudley castle was originally a Norman motte and bailey construction. It's seen plenty of action during its lifetime and was besieged several times during the English Civil War. Today it's populated by re-enactment groups, ghost walk guides and bird of prey displays.
One of the top things to do in Dudley is a trip to the Black Country Living Museum. This open-air museum covers 26 acres and tells the story of the Industrial Revolution. Visitors can take a ride on a tram, explore traditional shops, watch steam engines in action and investigate an underground mine.
Cultural: Local talent is showcased in the annual Dudley Festival of Music, Drama & Dance, which is held every March.
Amateur dramatics are also on offer at the Dudley Little Theatre, which is based in Netherton Arts Centre. For larger concerts, dances, fashion shows and exhibitions, check out the programme at Dudley Town Hall.
Dudley Zoological Gardens is home to more than 1,300 animals. Many are rare and exotic, such as the Asiatic lion, Tibetan red panda and Madagascan lemur. Its grounds also include Dudley Castle.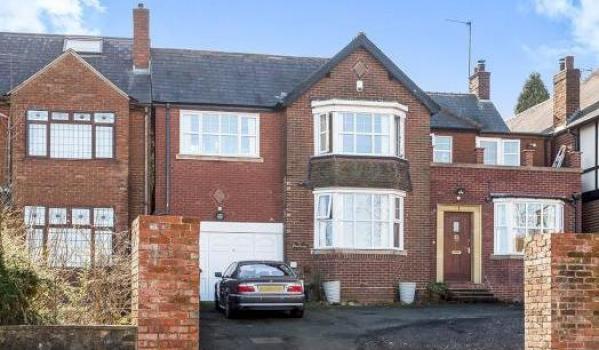 Outdoors: Wrens Nest nature reserve is a Site of Scientific Interest thanks to its large fossil deposits. More than 700 types of fossil have been found across its 101 acres. Visitors can follow its geographical trails or go fossil hunting themselves as well as enjoy the views from the site's viewing platforms.
The town's canals provide walkers and cyclists with scenic riverside routes. Alternatively, visitors can take a boat trip to learn more about the history of mining in the town and its canal heritage.
Open spaces in Dudley include Priory Park. It's a short five-minute walk from the town centre and has 19 acres to enjoy. The park opened in 1932 but was restored in 2013 – a pond, games area and rose garden have all been given a new lease of life.
Shopping: Most shops are concentrated in the market place and on the surrounding streets. Dudley also has three shopping centres: the Fountain Arcade, Churchill Shopping Centre and Trident Shopping Centre. The arcade has a mix of traditional and modern boutiques, whereas the other two centres have a selection of national stores.
Yet more shops are open in the Merry Hill centre. It has more than 240 retailers, such as Debenhams, as well as chain restaurants and a cinema.
Food and drink: Restaurants in Dudley include traditional pubs serving classic comfort food. The Fellows Bar & Grill is a family-run pub in a Grade II-listed building. Its hearty food is served alongside a selection of real ales.
The Old Glasshouse is part of Dudley's contemporary dining scene. It's located on Priory Street and serves elegant dishes such as roasted cod wrapped in prosciutto.
Quirky eateries include Finesse Desserts, which specialises in sweet treats. Its menu has a choice of waffles, crepes and cakes as well as mocktails and milkshakes.
Hidden Dudley
Look closely at the walls of Dudley Castle which are embedded with trilobites, a long-extinct ancestor of spiders and scorpions, many of which are brilliantly preserved.
5 reasons to live in Dudley
Easy commute to Birmingham
Attractive house prices
Future tram line
Outstanding primary schools
Rich history
You might also be interested in...
Does Dudley match your house-hunting criteria? Tell us what you think in the comments below...