From rolling hills to chalk cliffs, and seaside resorts to quaint rural villages, East Sussex has it all.
East Sussex is bordered by Kent, Surrey and West Sussex in the south of England. It boasts miles of unspoilt countryside, a striking coastline and many historic towns and villages.
What to expect living in East Sussex
Easily accessible from London, East Sussex is a popular area to live for commuters.
The coastal city of Brighton and Hove, the historic towns of Lewes and Rye, and the picturesque village of Ditchling are just some notable jewels within the county.
But if you want to escape the hustle and bustle, East Sussex boasts some of England's finest landscapes, including the South Downs National Park and High Weald, an Area of Outstanding Natural Beauty, as well as miles of rugged coastline.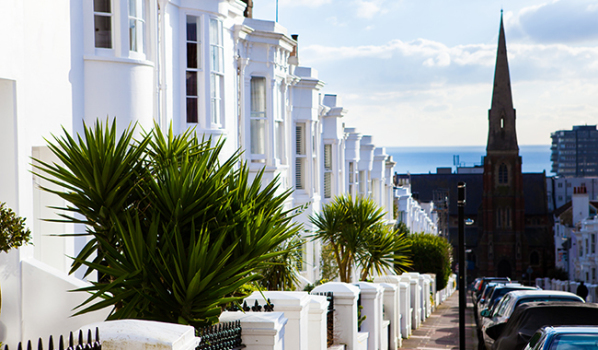 Exploring houses for sale in East Sussex
Coastal living
If it's the sea air that you're after, then head for East Sussex's coastal resorts. Brighton is known for its handsome Regency-era buildings – many of which are divided into flats. But it also offers terraced, semi-detached and detached period properties. And if you're seeking more modern living, look out for new-build homes, such as those at Connaught Mews and Richmond Parade.
If Brighton is beyond your budget (see average house values on Zoopla), property in nearby Eastbourne and Hastings tends to be more affordable. You'll find rows of traditional Victorian seaside homes in both of these coastal towns.
For modern homes with sea views in Eastbourne, look no further than Sovereign Harbour. Sleek new apartments and penthouses jostle for space alongside restaurants and shops at this waterfront destination. Other popular neighbourhoods include Meads, Upperton and Old Town.
Alternatively, St Leonards-on-Sea and the Old Town in Hastings are sought-after areas to live too.
Meanwhile, the charming town of Rye, around two miles in from the coast, is also worth considering. It boasts a hotch-potch of medieval homes and quaint shops along cobbled streets.
Countryside living
If you're looking to escape city life and commute from a quieter setting, you don't have to venture far in East Sussex.
Lewes is a popular historic market town just an hour-long train journey from London. You'll find homes dating as far back as the medieval period as well as a cluster of independent shops, cafés and restaurants, and good schools. Lewes sits in the South Downs National Park and is only 10 miles from the coast.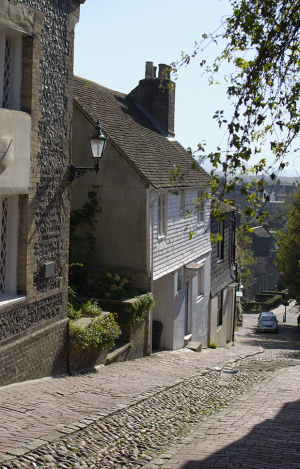 For a more tranquil setting, try the village of Ditchling, which took 15th place in The Sunday Times list of 50 best places to live in rural Britain in 2015.
Other notable spots include the village of Mayfield and the towns of Wadhurst and Battle, which takes its name from from one of the bloodiest scuffles in English history, the Battle of Hastings.
Top of the market
There are some substantial properties in and around the popular commuter town of Crowborough in the High Weald Area of Outstanding National Beauty.
It is well-located, close to Tunbridge Wells (seven miles north east), London (40 miles north), Brighton (25 miles south west) and Gatwick Airport (22 miles north west).
It's also where actress Cate Blanchett recently bought a Victorian mansion set in 13 acres of grounds.
Other famous residents nearby include Heather Mills in Robertsbridge, Kate Winslet in West Wittering and Bryan Ferry in Fittleworth (the latter two villages located just over the border in West Sussex).
Things to do in East Sussex
Brighton and Hove
Brighton and Hove is renowned as a creative and bohemian city. The go-to place for the arts, independent and high street shopping, socialising, entertainment and nightlife, its lively atmosphere is no doubt helped by its large student population. Both the University of Sussex and the University of Brighton are based in the city.
If you're in search of retail therapy, head to The Lanes and Kemp Town areas for quirky antique, jewellery, fashion and vintage shops, and to Churchill Square shopping centre and Western Road for the chain stores.
Top attractions include the beach and pier as well as Brighton Museum & Art Gallery and the eccentric Royal Pavilion. The city also has a busy events calendar, such as the Brighton Festival and Brighton & Hove Pride festival.
Eastbourne
Eastbourne is another Victorian seaside beauty spot, with award-winning beaches and views of Beachy Head, a chalk headland. It boasts no less than five theatres and a host of annual events including Aegon International Eastbourne tennis championships, Airbourne airshow, Magnificent Motors, and Eastbourne Extreme sports festival.
You'll also find a wealth of children's activities in the town, such as Fort Fun amusement park, Drusillas Park zoo and adventure playground, and Sovereign Centre indoor swimming pool.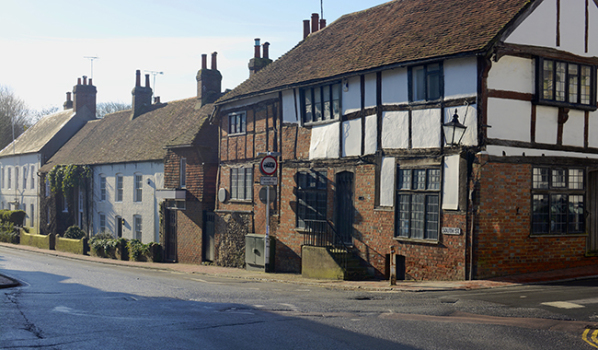 Hastings
If you're a history buff, Hastings should be top of your list. The remains of William the Conqueror's first castle can be seen in the town. Meanwhile, the battle site is located seven miles north in Battle, where the famous abbey still stands.
There's plenty of marine heritage to be enjoyed in Hastings too, including Smugglers Adventure, Blue Reef Aquarium, Fishermen's Museum, and Shipwreck Museum. Hastings also boasts a world-class Marine Stewardship Council-certified fishery, celebrated annually at the Seafood and Wine Festival.
There's also a Coastal Currents Arts Festival held each year, demonstrating the town's increasingly cosmopolitan and creative atmosphere.
Lewes
Lewes is a particularly picturesque place to potter around, with its quaint shops and Saxon lanes (known as Twittens) that run perpendicular to the high street.
You can also visit the ruins of Lewes Priory, the Grade I-listed Lewes Castle as well as the timber-framed Anne of Cleves House – one of nine manors granted to the fourth wife of Henry VIII as part of her nullity settlement in 1541.
But there's one event in the town that's hard to miss. Lewes has earned itself the reputation as the UK's bonfire capital. And come November 5, the town is transformed into a sea of costumes and parades.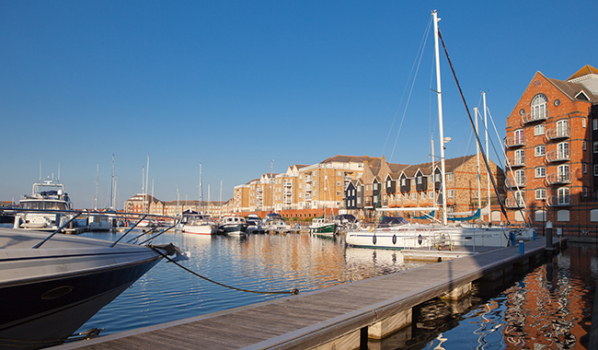 High Weald
There's plenty of unspoilt countryside to explore in East Sussex. High Weald Area of Outstanding Natural Beauty comprises 564 square miles of rolling hills, farmsteads, woodlands, fields, heaths and ancient routes across Sussex, Kent and Surrey. It includes Ashdown Forest, a Site of Special Scientific Interest that is better known by some as the Hundred Acre Wood of A A Milne's Winnie the Pooh stories.
And South Downs National Park, which covers 627 square miles, mostly in Sussex, is made up of open chalk grasslands, ancient forests and river valleys.
Plus, there's the spectacular coastline, where you can find remote beaches and striking landmarks, such as the Seven Sisters, a series of chalk cliffs.
Getting around and about East Sussex
East Sussex is served entirely by A roads. However, the M20, M23, M25 and M26 are all within easy reach, offering connections with London and the rest of the country.
Trains run regularly from Brighton, Eastbourne and Hastings direct to London, with a journey time of between one and two hours, making the county popular with commuters.
Alternatively, there's Brighton City Airport and Gatwick Airport, both in West Sussex, for domestic and international travel.
You might also be interested in...