From beaches and villages, to arts and shopping, there's far more to life in Essex than meets the eye.
When you mention 'Essex' these days, the first thing that springs to mind for a lot of people is the TV show, The Only Way Is Essex. But to those in the know, Essex is so much more than that.
The county, which borders the east side of London, is actually more than two-thirds rural and studded with charming little villages, fantastic pubs and miles of beautiful coastline. Join us as we take a look at Essex in more detail.
What to expect living in Essex
The word 'variety' sums up life in Essex pretty well. It's a diverse county with lots to offer, blending urban developments with rural bliss and traditional seaside towns. So, in short, you can get the best of British life.
And, while many parts of southern Essex have been absorbed into Greater London, it's not just commuter country. As well as several large towns, it boasts more coastline than any county in the UK. Plus it's well connected to the rest of the world, with two international airports, several ports and excellent road links.
And yet the cost of living in Essex is not as high as some of its rival Home Counties. Average house prices in the county are significantly lower than in Surrey, for example. But residents can still enjoy open green spaces and a close proximity to the Capital.
All this makes Essex a popular county to live in, especially among bankers who benefit from fast commuter train lines directly into Liverpool Street – London's financial district. And with plenty for little ones to enjoy – from zoos and petting farms, to seaside escapes, history and culture – Essex is an ideal place for young families too.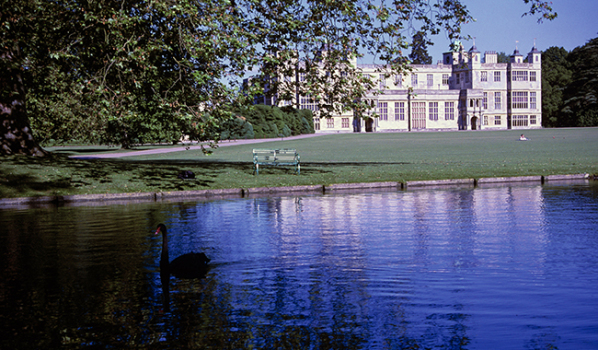 Exploring houses for sale in Essex
As anyone who lives in Essex will tell you, there is an astonishing range of homes on the market at any one time. From modern luxury mansions in Emerson Park, to country cottages in Finchingfield or modern apartments in Chelmsford, you'll find something to suit every taste and budget.
And, like many places in the UK, there are thousands of new homes being built to meet growing demand for housing. Many of these in Essex are in commuter land, such as urban units on the outskirts of Harlow and suburban family dwellings in Chelmsford. But there's also development in seaside towns such as Frinton-on-Sea and Southend.
So, if you were interested in a new-build home, there's plenty of scope in Essex, often with a deal attached from the house builder or developer.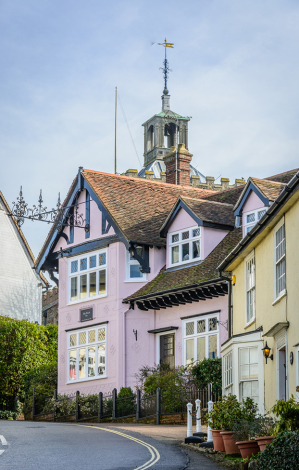 Finding a village atmosphere in Essex
If you're looking to escape the rat race, you don't have to venture far from the Capital to find village-style living in Essex. With its own Tube station on the Central Line, Theydon Bois is a perfect example of a rural idyll within an hour's commute of the City.
Evenings and weekends there can be spent at one of the two local pubs or exploring nearby beautiful Epping Forest. And come Monday, the commute back to the office shouldn't be too taxing – while your journey might be slightly longer if you live on the end of the central line, you're much more likely, of course, to get a seat.
Things to do in Essex
Whatever your interests, you're bound to find something to do in Essex. Given the county's 350 miles of coastline, you can find a peaceful getaway at Bradwell-on-Sea, or family fun at Adventure Island amusement park at Southend – and everything in between.
As for shopping, you'll be spoilt for choice. The huge intu Lakeside shopping centre in West Thurrock is home to more than 200 shops and cafés and acres of parking. Otherwise, you'll find plenty of bargains at Freeport Braintree outlet village, and even more shops at Bluewater, which is just a short drive over the Dartford Bridge in Kent.
Plus, there are plenty of markets in Essex. These include everything from farmers' markets to some of the biggest boot fairs in the country. Antique enthusiasts will love the permanent antique fair in the small village of Battlesbridge – not to mention The Hawk pub next door where open fires and leather armchairs make it the perfect place to warm up after visiting the fair in winter.
There's plenty to explore in the Essex countryside too as – contrary to popular belief – more than 70% of the county is rural. It's so beautiful, in fact, that it attracted several renowned artists, including Sir Alfred Munnings and John Constable, to paint the landscape.
You can visit Constable Country at Dedham Vale and Stour Valley. This is also home to Flatford Mill – the subject of Scene on a Navigable River. Fortunately, it looks almost exactly as it did when Constable painted it in the early 19th century, so you'll feel like you're stepping back in time.
The county is also home to several forest and nature reserves. Take a walk on the wild side by exploring Hainault or Epping Forests, or Lee Valley Park.
Historic Essex is also home to several castles and country houses, each of which makes for a great family day out. Try Hedingham Castle, Colchester Castle, the ruins of Hadleigh Castle and Audley End House. And remember to take a picnic.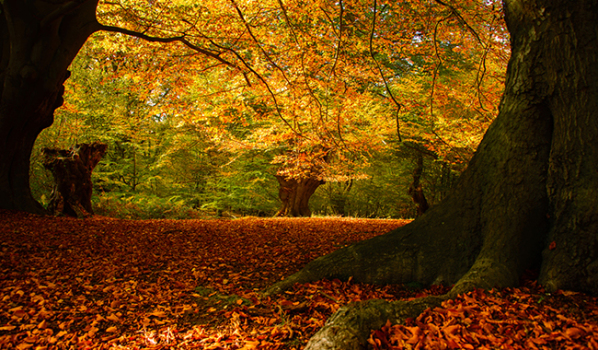 Finding jobs in Essex
Essex offers a broad variety of options for all kinds of work. As mentioned, it's easy enough to commute into London, with trains tending to be frequent and reliable – though not necessarily cheap. From Shenfield, for example, fast trains run every five to 10 minutes, delivering commuters into Liverpool Street in just over 20 minutes. You'll also be able to enjoy views of rolling green countryside right up until you hit London.
But if commuting is not on your agenda, Essex also has its own large towns which offer employment – especially in service-related roles. These include Chelmsford, Harlow, Brentwood, Basildon, Colchester and Southend.
Industry in Essex is still alive and kicking too. Ford motor company in Dunton employs workers from all throughout the county, while the ports of Harwich and Tilbury are also active.
The University of Essex is also a large employer, offering research and academic roles on several sites throughout the county, as well as roles servicing the students themselves, on campus and in halls.
The infrastructure in Essex
Essex is a remarkably well-serviced county, especially in terms of transport. The Tube itself services a huge swathe of Essex, with the Central Line running out as far as Epping.
The Crossrail service, the first parts of which are due to open in 2019, also extends out to Shenfield. And National Rail services run throughout the county making most parts of the county commutable into London.
The road network in Essex is also excellent. The easily-accessible M25 forms a ring all around London making it super-easy to navigate – even if it's slow-going during rush hour.
In terms of travel further afield, you've also got Southend and Stansted International Airports on your doorstep. And, if you don't like flying, cruise liners bound for a raft of global destinations also dock at Harwich and Tilbury Docks.
Finding the best schools in Essex
There are 90 secondary schools in Essex, the majority of which are comprehensive schools. There are several grammar schools in the region too, including the renowned King Edward VI School in Chelmsford, Colchester County High School for Girls and Colchester Royal Grammar School.
Having consistently hit 99-100% A*-C Grades at GCSE, Westcliff High School for Girls came fifth in the national school league tables based on GCSE A* to C grades in 2015.
Best pubs for Sunday lunch in Essex
Every English county has its fair share of excellent pubs – and Essex is no exception, especially in its more rural pockets.
The Fighting Cocks in Saffron Walden, for example, has long-held a reputation for a fine Sunday roast, while the Theydon Oak in Epping has received a TripAdvisor Certificate of Excellence. Eat in the beautiful garden, complete with play area, in summer – or by the open fires in winter.
Best kept secrets in Essex
Being so close to the coast, you can find some incredible seafood in Essex – often at very reasonable prices. Those in the know will make a point of stopping off at Leigh-on-Sea's cockle sheds for shellfish fresh from the boat.
With oysters, shrimp and cockles alongside jellied eels and smoked fish from Billingsgate Market in London, you can eat in or take away.
We'd recommend grabbing a pint of cockles at Osborne Bros and sitting outside in the sunshine with a cool beer and soaking up the rays. It's the simple things in life.
You might also be interested in...