Open countryside, stately homes and a position in the ever-popular Hart District? We take a look at the benefits of living in Hampshire's Fleet.
In the north-east corner of Hampshire lies the town of Fleet. It's one of the major urban areas of the Hart District, which in 2015, came top of Halifax's Quality of Life Survey thanks to its weather, low crime rates and residents' well-being.
As a town, Fleet boomed in the Victorian period and character properties, a traditional high street and a weekly market still grace its streets. Outside the town, large country parks and lakes can be easily reached.
Another major attraction is its commuter links to London. Residents can reach the city in less than an hour by train.
Unsurprisingly, this puts house prices at the higher end of the scale. The average is currently £441,000, a significant jump from the average for the whole of Hampshire. You can check the most up-to-date data here.
Find out what the county of Hampshire has to offer by reading our detailed guide.
Living in Fleet: what to expect
Fleet Road operates as the town's high street and is lined with both independent shops and high-street favourites. Bunting hangs between the remaining Victorian buildings which gives the town centre a perennial festive feel.
Several annual events, including a popular carnival, foster a strong community spirit in the town, while there's no less than four local football teams to cheer on.
On the outskirts of Fleet are acres of heathland, wood pasture and meadowland. Wetlands and large lakes are also a feature of the local countryside. Closer to home is the Basingstoke Canal, which cuts through the town, making it an ideal place for residents to walk, cycle and fish.
Parents can also rest assured about the area's schools. The local primaries are particularly attractive – Fleet Infant School, Heatherside Infant and Junior School are just among those which received an 'outstanding' rating from Ofsted.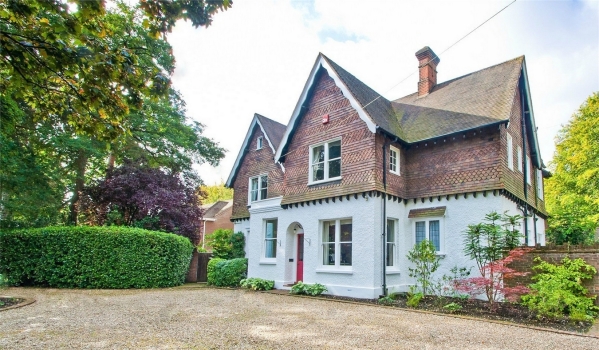 Where to start your property search
Town centre: The most sought-after area is known as the 'Blue Triangle', which stretches between Fleet Road, Reading Road North and Elvetham Road – which is where prices are highest.
Reading Road North is an exclusive wooded area where houses are well set back from the road. Look here for grand detached properties, some of which even come with outdoor swimming pools. You can also find some smaller three-bedroom period cottages with generous rear gardens.
More imposing detached properties and character cottages are tucked away in secluded cul-de-sacs off Elvetham Road. Search on Queen Mary Close for historic cottages that have exposed beams, sash windows and ornamental fireplaces.
For larger period homes, search out the handsome Victorian houses on Victoria Road. These properties have high ceilings, grand staircases and large bay windows.
For modern homes, take a look at the flat-fronted, 20th-century terraces on The Cedars or the three-bedroom homes on New Barn Close. Semis built in the 1950s are also available on quiet residential estates such as the one on Northfield Road.
Several new estates have appeared over the last few years. There are some contemporary – but pricey – homes on Elvetham Heath, some of which come with balconies and gabled roofs. Many cover three storeys and have spacious living areas. Five-bedroom semis can be found on Turners Avenue whereas more modest two-bedroom semis are on offer on Chertsey Street.
If your budget doesn't stretch that far, you can find a flat in a converted building. One-bedroom flats in period properties are available on Elvetham Road, while two-bedroom apartments can be found on Kenilworth Road.
Suburbs: Suburbs such as Crookham Village and Church Crookham are also desirable areas around Fleet.
Crookham Village sits to the south-west of the town and has a distinctly rural feel. At its centre are historic cottages, many of which are timber-framed. Look for Grade II listed cottages on The Street or larger detached cottages on Crondall Road. Many of these houses back onto open fields.
Church Crookham has largely been absorbed into Fleet and is just a 30-minute walk away from the centre. If you want a new-build, check out the new estates such as Wakefords Corner on Sandy Lane, which has a selection of exclusive detached homes with large grounds.
Outside the new developments you can snap up a modest two-bedroom Victorian terrace on Crookham Road or a two-bedroom flat on Frenchmans Creek.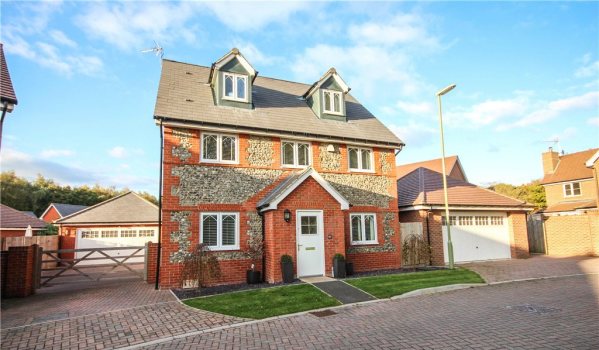 Getting around Fleet
By rail: Fleet train station has services to Basingstoke, Southampton, Poole and London Waterloo. It takes just under an hour for residents to reach London, but there is also a faster train service that runs hourly. Journey times on these trains are much shorter and can put you in the capital in 40 minutes.
By car: Locals have easy access to the M3, which heads east towards Twickenham and on to London and west to Basingstoke.
A short drive to the south can also connect you to the A31, which can take you east to Guildford or west to Winchester.
By air: Residents can reach Heathrow Airport in 34 minutes by car. Or locals can head to Southampton Airport, which is just a 47-minute drive away.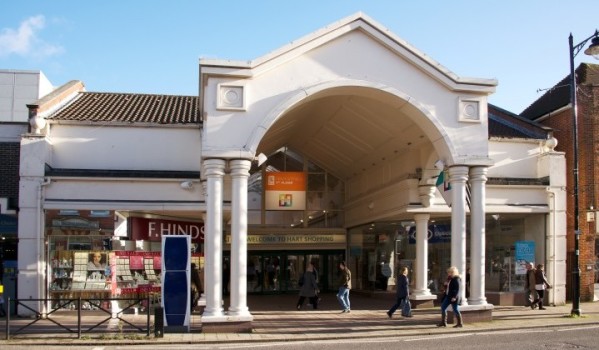 Things to do in Fleet
History: Odiham Castle, known locally as 'King John's Castle', was a stronghold built by King John in 1214. Its octagonal keep is the only one in Britain – and was King John's temporary base before he went to sign the Magna Carta. Explore the castle to learn about its siege by the French and its role as a prison for a Scottish king.
West Green House Gardens is an historic garden that has been restored by a garden designer. Wander along the woodland walks, admire the 18th-century walled garden and discover the hidden Neo-classical follies. It also has an unusual Persian-style water garden.
Cultural: The annual Fleet Carnival, which is held in July, brings shows and live entertainment to the centre of Fleet. Dog shows, live music and a carnival procession are just some of the events. There's also an on-site makers market for residents to purchase handmade goods.
Other festivals include the Christmas Festival and the springtime Fleet Food Festival, which has cookery demos, master classes and live music.
Drama and other entertainments are offered at The Harlington, a multi-purpose arts venue. See tribute acts, films and stand-up comedy here, or take a course or class to improve your own skills.
Outdoors: See rare animals and plants at Odiham Common. It has 284 acres of wood pasture and common land to explore and has been designated as a Site of Special Scientific Interest.
On the edge of Fleet is the Edenbrook Country Park. Explore the area's wetlands and woodland, or watch a play at the green amphitheatre during the warmer summer months.
Fleet Pond is the largest freshwater lake in Hampshire, covering a total of 53 acres. Follow one of the many walks around the lake or wander amid the surrounding trees for some peace and quiet.
Shopping: Fleet Road and the adjoined Reading Road North are the places to go for local shops, take-aways and national stores such as Boots. Also on Fleet Road is the Hart Shopping Centre, which has popular shops including New Look, WH Smith and Waitrose.
Local goods are supplied at Fleet Market, which is held every Saturday. Stop by the stall run by Furney Copse Farm for quality sausages and meat, or try some chilli bites and boerewors (a type of South African sausage) at Biltong not Jerky.
Food and drink: Enjoy cocktails and a range of music at MooMoo. Three distinct rooms offer three music selections. Go to the Boutique Room for R 'n' B, or dance to pop and party music on the colour-changing dance floor of the Fever Room. For big dance anthems, head over to the Aura area.
The Exchequer is a typical country pub situated about five minutes away by car from Fleet. It serves seasonal food such as British lamb and butterbean pie, and has daily specials. A fire burns in winter and local ales are on tap. It also has an extensive gin and wine menu.
For a slice of cake, take a seat in Daisy's Tea Room. Cream teas and classic ploughman's lunches are available as are generous helpings of traditional sponges and pastries.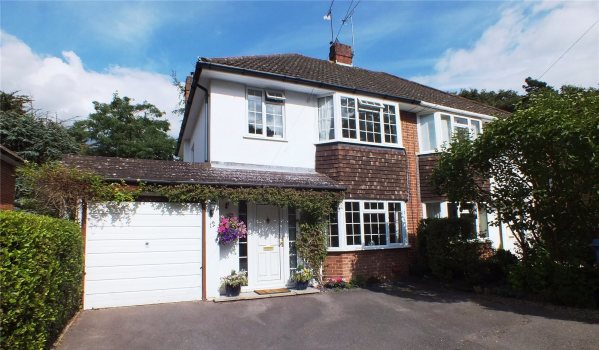 Hidden Fleet
Stand on Sandy Bay in Fleet Pond and see if you can spot Fir Tree Island. It was built by the Royal Engineers as a training exercise in the late 19th century and is now covered in plants and roosting birds.
5 reasons to live in Fleet
Surrounded by countryside

Plenty of grand properties

Good commuting into London

Excellent schools

Regular community events
You might also be interested in...
Does Fleet tick all your house-hunting boxes? Let us know in the comments below…