Great commuter connections that look set to get even better – is Goodmayes about to become the London property hotspot?
Goodmayes lies officially within the London borough of Redbridge, just north of Dagenham and west of Chadwell Heath. The borough is the fourth most diverse in the country with a multicultural and multi-faith population, and Goodmayes is no exception.
The suburb might not offer the leafiness of other outer suburbs such as Gidea Park, but house prices tend to be lower despite being closer to central London.
However, this could be set to change.
Until recently, property values in Goodmayes hovered just above the national average, but the area's been gaining in popularity. According to Zoopla data, over the last five years prices have risen by 46% putting the current average at £367,000 (check the latest prices here).
Improving transport links are part of its increasing appeal. Trains already run from Goodmayes station to London Liverpool Street, but when Crossrail services start operating there in 2018, journey times to the City, west London and beyond will be reduced.
Check out other Crossrail hotspots by reading our guides on West Drayton and Gidea Park.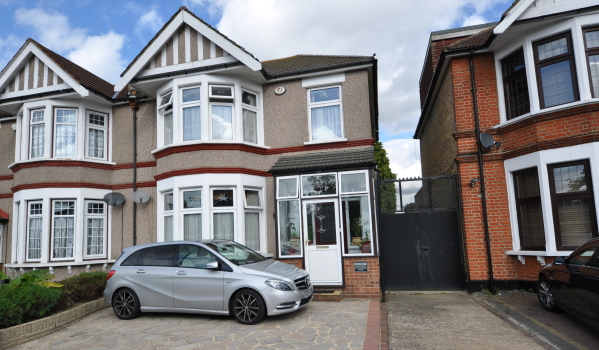 Living in Goodmayes: what to expect
The area was predominantly farmland until it was laid out for housing at the end of the 19th century. Much of the original Edwardian streetscape has survived further development, so there is a plentiful choice of handsome bay-windowed properties from the early 1900s.
The community is well served by a vibrant and cosmopolitan high street that buzzes with independent outlets. Ethnic shops stand shoulder-to-shoulder with small local businesses, take-aways and restaurants, as well as corner shops and small supermarkets.
Access to the centre of London is convenient for more shops and entertainment, but the Essex countryside and the coast are also within reach thanks to good road, rail and bus links.
Where to start your property search
Many houses in Goodmayes are built with ornate gables, bay windows, high ceilings and spacious rooms characteristic of the Edwardian era. Thanks to long rear gardens and front spaces (most of which are now used for off-street parking), these houses make for ideal family homes. Some also boast attic rooms and loft conversions for larger living areas.
Abbotsford Road, opposite Goodmayes Park, and Green Lane and Castleton Road are good places to search for a three-storey property. For the best commuter connections, look for houses near Westwood Recreation Ground, such as Kingswood Road and Blythswood Road. These streets offer you the choice of Seven Kings or Goodmayes rail stations, while Newbury Park Tube station on the Central line is less than a mile away.
Inter-war semi-detached houses and bungalows, such as those on the Lord & Mellowdew Estate, are spacious with long gardens and tend to be more affordable than the bigger Edwardian properties. They are also within a mile of Upney Tube station, which is on the District Line.
Alternatively, you can opt for a converted period property. Some houses, such as those on Airthrie Road, are now divided into spacious flats that still benefit from character details.
If you prefer new-build properties, there's a mix of apartments and houses around Express Drive. These are an affordable option for first-time buyers and investors and have designated parking. Goodmayes railway station is a stone's throw away and the development is within easy walking distance of local schools.
For more flats, look to Medici Close, near to Goodmayes Hospital Sports Ground. This area has some purpose-built blocks of flats that contain modest modern apartments, which are ideal as an investment, rental or first-time property.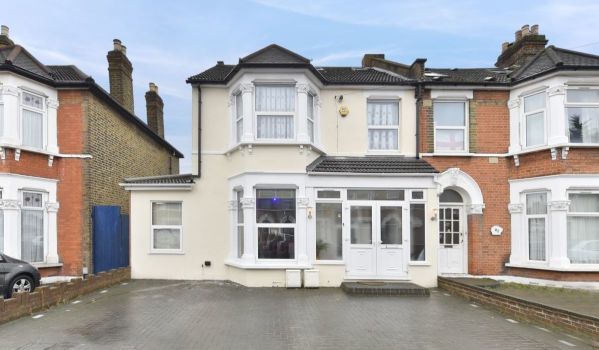 Getting around Goodmayes
By rail: Trains from Goodmayes railway station to London Liverpool Street take 25 minutes, but journey times will fall when the Elizabeth Crossrail line opens in 2018. The station also runs services to Shenfield and Gidea Park.
Services from Upney Tube station, south of Goodmayes Park, connect travellers to the District Line with journey times to Canary Wharf taking 23 minutes.
By car: The A12, M11 and M25 are all within a short drive of Goodmayes, making access out of London to Essex, East Anglia, Kent and beyond straightforward. The North Circular Road also links to High Road and Green Lane.
By air: Goodmayes residents have a choice of four international airports within a 50-mile radius. London City Airport, a leading business airport, is 40 minutes away by train and Tube and 20 minutes by car. Stansted Airport is 80 minutes by rail or Tube, and 40 minutes by road, whereas Heathrow and Gatwick are a 90-minute train journey away.
Things to do in Goodmayes
History: Redbridge Museum hosts a series of events, activities and exhibitions throughout the year that reveal the history of the area. In total, its interactive displays illustrate more than 150,000 years of local history, right up to the present day.
Culture: Valentines Mansion, a 13-minute cycle ride from Goodmayes station, has historic gardens and rooms staged in Georgian and Victorian styles. It was built in 1696 and has been used as a home for wartime refugees, a hospital, a health centre and a council department. Today the mansion has six studio spaces for visiting artists and it holds regular exhibitions as well as craft fairs and workshops.
Outdoors: Goodmayes Park has an outdoor gym and play-for-free tennis courts, cricket and football pitches, a bowling green, a trim trail, a cycle circuit, a free-running (also known as Parkour) obstacle hub and a children's play area.
An extension to the park is ideal for dog walking and team games. For locals who want a more relaxing time outdoors, the park has benches, a sensory garden and its own wildflower meadow.
Fairlop Waters is the borough's largest country park and is packed with walking routes as well as a 40-acre lake used for rowing, canoeing, windsurfing and sailing. Its grounds also include a golf course, boulder club and a high ropes course.
A short drive will bring you to Mayesbrook Park, which is now a dedicated nature reserve. It's been planted with 5,000 new trees and boasts an upgraded river system to improve the two lakes and woodland. The park attracts lots of wildlife but also has some of the best sporting facilities in the area. Besides six football pitches there's a nearby sports centre, an athletics arena, a climbing wall and trampoline centre.
The Essex coastline and its beaches are also well within reach via train. The c2c service runs from Fenchurch Street station in the city of London through to nearby Barking station before journeying on to the Essex seaside. You can also drive to the coast in about an hour.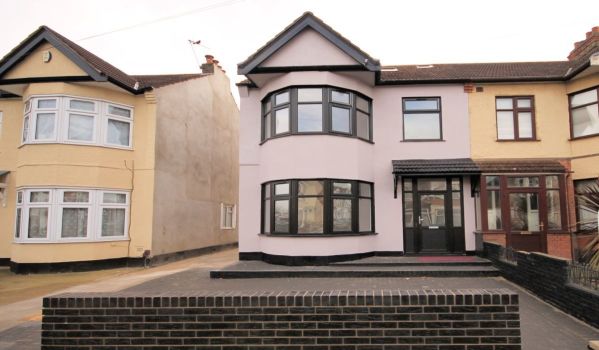 Sports: As part of the London 2012 Olympic legacy, there are programmes and facilities to encourage the borough's residents to become more active.
Redbridge Council runs boot camp lite exercise sessions, buggy fitness for pram-pushing parents and Nordic walking sessions. The council has a series of routes available to download from its website, including two walks to the London 2012 Olympic and Paralympic Park.
Shopping: High Road and Goodmayes Road are packed with independent food shops and restaurants that reflect the area's diverse and ethnic population. Larger supermarkets and chain stores are also available in retail parks at either end of the area, and The Exchange shopping mall is around a mile away from Goodmayes station.
Food and drink: Make the most of the range of cuisine on offer by visiting Ariana Restaurant. It serves an exciting mix of Persian and Afghan food, including skewers of grilled lamb served with saffron rice and stews made from chicken, pomegranate juice and ground walnuts.
For a speedy meal, try Wok Wala Street Kitchen. Food is cooked fast in front of you and is predominantly inspired by Asian rice and noodle dishes. Mix up your own concoctions by picking your rice or noodle base, your filling and then the sauce.
Hidden Goodmayes
Goodmayes has a remarkable pink Sikh temple called the Karamsar Gurdwara. The carved sandstone on its façade was shipped from Rajasthan in India to transform what was once the Labour Party Hall on High Road.
5 reasons to live in Goodmayes
• Easy access to the coast and central London by road and rail
• Plenty of green parks
• Large houses without the large London price tags (yet)
• A diverse and multicultural, multi-faith community
• Crossrail services will run from Goodmayes station from 2018
Are you keeping an eye on property in Goodmayes? Tell us why in the comments below…
You might also be interested in...