West Drayton's position on the new Crossrail line has secured its place as a upcoming property hotspot. With prices yet to catch up with much of London, could you bag a bargain?
West Drayton was once a relatively sleepy suburb on the outskirts of London. But the announcement that its train station would feature on the new Crossrail line instantly put it on the house-buying map.
The suburban town forms part of Middlesex but was absorbed into the sprawl of London in the 1960s. It now forms part of the borough of Hillingdon and sits south of the Great Western Railway and the Grand Union Canal and north of Heathrow Airport.
As West Drayton will be on the forthcoming Crossrail route, the area has seen a significant number of new housing developments. Existing properties have seen their value soar to an average of £351,000 - an increase of 38.31% in the last five years.
This is still considerably less than nearby Uxbridge and further house price rises could be on the cards as the Crossrail line nears completion. Take a look at the most up-to-date Zoopla data here.
Find out more about living in the capital with our guides on north London, east London and central London.
Living in West Drayton: what to expect
West Drayton's greatest selling point is undoubtedly its commuter links. Not only is the Crossrail development on its way, major motorways and the UK's busiest airport are also on the doorstep.
And the suburb has much more to offer. To the west is the 43 square mile Colne Valley Park, providing locals with an easy escape into untouched wilderness. Green spaces also adorn the centre of the suburb, including The Green, which is framed by period cottages.
Bisecting the area is Station Road, which is where most of the town's independent shops and eateries can be found. Further south you'll find the villages of Harmondsworth and Sipson, with their historical pubs serving traditional pub grub.
West Drayton holds wide appeal for families, too. In addition to plenty of green spaces, parents can keep the school run short by sending their children to one of the 'good' Ofsted rated schools in the area, which include West Drayton Primary School and Harmondsworth Primary School.
Residents are also enjoying the surge of development that is giving the suburb a fresh, modern look. One of the most notable developments is the Drayton Garden Village. A total of 775 homes and apartments as well as a supermarket have been built, boosting the housing market and improving local amenities.
Where to start your property search
If you're after property with charm, take a look at the cottages and period homes scattered throughout West Drayton.
The Green is a particularly sought-after area – search here for quaint cottages and detached Victorian and Edwardian properties. Terraced cottages are available on Money Lane and Old Farm Road. Many of these houseshave open fireplaces and exposed-beam ceilings. And the properties on Old Farm Road are surprisingly spacious with decent-sized gardens.
Bay fronted semi-detached houses can be found around Drayton Gardens. If you want something more imposing, there are a few remaining period properties along Station Road. Some of these properties have been converted into flats, which will suit more modest budgets.
At the other end of the spectrum, grand detached houses can be found bordering the Colne Valley Regional Park. Ferrers Avenue and Frays Avenue have particularly pricey properties, some of which boast mock-Tudor detail and large gardens that back onto Fray's River.
Drayton Garden Village is the place to look for brand new homes. The estate has plenty of open space as well as gardens and tree-lined walkways, all within easy reach of the train station.
If you want an apartment, choose from a two- or three-bedroom flat. All benefit from ensuites, open plan living and either a terrace or balcony. One-bedroom studio apartments are also available.
If you'd prefer a house, check out the estate's four- and five-bedroom detached homes. They span three storeys and offer open-plan living with ensuite, family bathroom and shower room.
For a river view, consider the apartments on the bridge of Thorney Mill Road.. New developments with waterside views are also being built on Bentinck Road.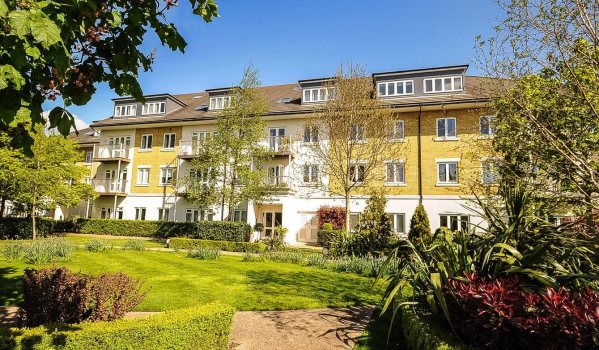 Getting around West Drayton
By rail: West Drayton station will become part of the new Crossrail service, which is set for completion in 2019. This will boost rail journeys to the capital, with higher frequency and more direct services.
In the meantime, commuters can jump on a direct train to London Paddington and reach their destination in 30 minutes. A journey to Reading takes 35 minutes and Oxford can be reached in one hour and 20 minutes.
By car: Residents have easy access to major roads thanks to the proximity of the M3, M25 and M40. West Drayton is also just north of the M4.
By air: Heathrow Airport is on West Drayton's doorstep. From here, residents can travel to more than 180 destinations.
Things to do in West Drayton
History: To the south of West Drayton in the village of Harmondsworth is the 'Cathedral of Middlesex', better known as the Harmondsworth Great Barn. The 'cathedral' is actually a medieval barn made of oak, but the cavernous timber interior impresses visitors with its scale and artistry. It's only open on select days, so keep an eye on the English Heritage website for dates.
You can brush up on your motoring knowledge by making the short drive across to Hayes to visit the London Motor Museum. The museum houses one of the largest collections of classic and custom cars in Europe, including a 1937 Auburn Speedster and the 1966 and 1989 Batmobiles.
Cultural: Southlands Arts showcases local and up-and-coming artists, musicians, writers and actors with exhibitions, classes and workshops. Residents can join the playwriting group or perform in Drama on the Lawn in summer. There's also a book club and poet circle.
In summer, the extensive grounds surrounding the arts centre hold the SouthlandsLIVE event. Each year talented unsigned acts from London, including rock and folk bands perform, while craft and fashion stalls sell their wares.
The Com Café is a community hub that serves tea and cake as well as hosting group activities. Clubs include coffee mornings and a film club, as well as a 'knit and knatter' group.
Outdoors: The Grand Union Canal, which links London to Birmingham, passes along the north of West Drayton offering a variety of paths and trails. Alternatively, wander into Colne Valley Regional Park and roam the wild Harmondsworth Moor. There's 260 acres of newly-created parkland to explore, including meadows, rivers, lakes and ponds.
Surrounding greenbelt countryside means there's plenty of space for golf clubs. Heathpark Golf Club and Thorney Park Golf Club are ideal for a quick round at the weekend.
You can also get active at the Yiewsley & West Drayton Community Centre which holds exercise classes, yoga and martial arts lessons.
Shopping: Stroll down Station Road to access most of the area's shops, or venture into Drayton Garden Village to access the new express supermarket.
For more extensive shopping trip, hop across to Uxbridge, which has two major shopping centres as well as historic streets filled with traditional pubs, restaurants and bars.
Food and drink: Generous portions of homely food are served at The Plough in nearby Sipson. Hearty dishes such as lamb shank or wild boar burger feature on the menu and there's also the option to eat in the large garden.
For Sunday lunch, book a table at Harmondsworth's The Five Bells. The building is more than 400 years old, so diners are surrounded by oak beams and a large open fireplace.
Try ordering a curry from Zayani Indian Restaurant. For something hot, try the East Bengal Chilli Massala or opt for the chef's favourite of Uttar Pardesi.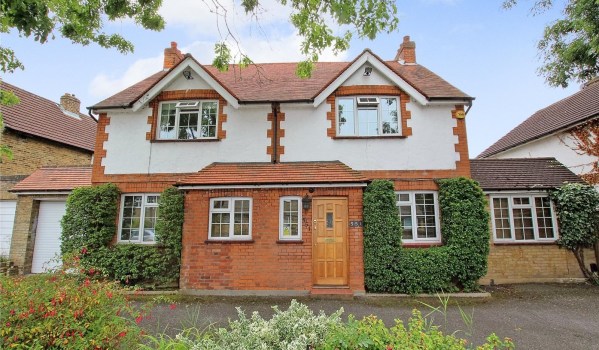 Hidden West Drayton
Follow the footbridges across the river towards the west of West Drayton to discover the willow woodland of Fray's Island. Make sure you look out for orchids in the summer months.
5 reasons to live in West Drayton
Soon to be on the new Crossrail route
Excellent road links
Plenty of green spaces
New housing developments
Easy access to shops and entertainment in Uxbridge
Are you now tempted to snap up a property in West Drayton? Let us know why in the comments below.
You might also be interested in...