Looking for a leafy suburb on the outskirts of the city? Take a look at what Heaton has to offer…
Heaton is a suburb of Newcastle Upon Tyne, around two miles east of the city centre. Once called 'high town' because of its position on a hill, Heaton, and its sister area High Heaton, have developed on land that once surrounded Heaton Hall.
The neighbourhood is home to a mix of students from the universities of Newcastle-upon-Tyne and Northumbria, professionals and families. It boasts leafy parks and quick access to the coast, as well as an all-important short commute to the city.
Average property prices currently sit at £168,690, which makes it a cost-effective alternative to
Newcastle
city centre. However, houses in the neighbouring district of
Jesmond
are being snapped up, which means more buyers may start to turn their attention to Heaton. You can check the latest house prices
here
.
Discover what there is to see and do in the rest of Tyne and Wear by taking a peek at our informative guide.
Living in Heaton: what to expect
Heaton is filled with quiet residential streets lined with Victorian and Edwardian homes as well as 1930s semis and modern housing.
Chillingham Road, or 'Chilli Road', as it is known, has a long parade of lively food shops and cafés, including the Naked Deli and Peggy Sue's Diner, plus well-known food outlets and mini-supermarkets. It also has a primary school and Metro station.
The neighbourhood boasts good schools. St Teresa's Catholic Primary School on Heaton Road received an 'outstanding' rating at its last inspection and Heaton Manor School was found to be 'good'.
And it is home to Heaton Park, where the remains of a medieval manor house can still be seen, and other green spaces.
The future also looks promising for Newcastle and its suburbs. Newcastle and
Gateshead
have been chosen to host the Great Exhibition of the North in 2018. The decision came with a £20m purse, which is bound to be felt in the design, art and cultural communities of city suburbs such as Heaton.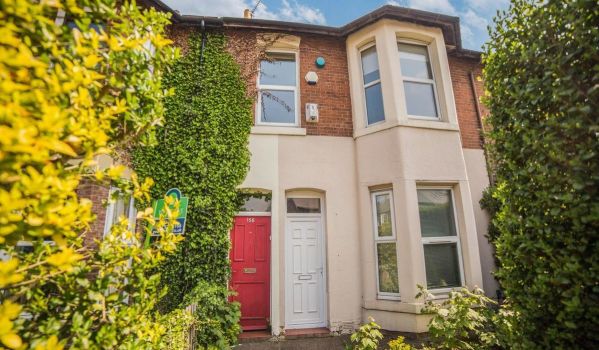 Where to start your property search
Houses in Heaton often have small gardens or yards and many have on-street parking (there are plans to introduce residents' and permit-holder parking). And many terraced homes have service roads to the rear.
If you're looking for traditional bay-fronted semi-detached houses with front driveways, roads such as St Julien Gardens in High Heaton, close to Cochrane Park, are worth considering.
The terraced streets around First Avenue and King John Street give the added advantage of easy access to Chillingham Road. Some of the more spacious properties have been converted into flats, making the area popular with young professionals and students.
Larger properties, such as those in Stannington Avenue and Stannington Grove, have five or six bedrooms. The south west end of Heaton Park View has a few big houses with windows that face onto the park. The impressive old Victorian Library on this road has been converted into a dental practice with luxury flats built alongside.
St Gabriel's Avenue, a particularly desirable road, passes by the church of the same name and has a host of attractive 1930s bay-windowed semis. Properties are spacious and some benefit from coveted off-road parking.
If you're looking for a family
new-build home
with a garden, look out for houses in developments such as Haydon Grange and Manor Park, close to the Four Lane Ends Metro station and the Freeman Hospital.
Getting around Heaton
By rail:
Manors railway station is around a mile away from Heaton, while Newcastle and Heworth stations are both about two miles away. Newcastle Central to London King's Cross takes three hours;
Edinburgh
is 90 minutes away.
The Tyne and Wear Metro stations dot the area –
Byker
, Chillingham Road and
Walkergate
are the nearest, all offering quick access to and from Newcastle city centre and Gateshead.
By road:
The A1 and A19 are the main routes north-south to and around Newcastle. The Coast Road from Newcastle comes straight through Heaton, linking the city to
Tynemouth
in the east, whereas the A69 serves the city to the west.
By air: Newcastle International Airport is six miles and around 30 minutes' drive from Heaton. It offers international direct flights and connections to more than 85 destinations around the world and in the UK.
By ferry: Cruise and ferry services run from Newcastle International and the Port of Tyne, around six miles from Heaton, with regular services to Amsterdam.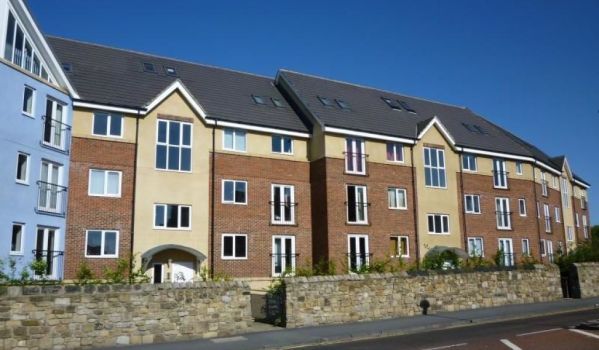 Things to do in Heaton
History: Find the ruins of the manor house built by Adam of Jesmond, Sheriff of Newcastle, in Heaton Park. It was constructed in 1260 and is now known locally as King John's Palace, even though King John never visited. Most of the house has now disappeared but two sides of a tower still remain.
Cultural: The Sage Gateshead, a hub for musical talent of all descriptions, is less than two miles from Heaton. It hosts courses, classes and workshops as well as showcasing classical concerts and jazz, folk and blues gigs.
Closer to home is the People's Theatre, an amateur theatre company that stages up to 12 productions a year in its main auditorium with a further three in its smaller studio. Community members are welcome to join in or simply book tickets to enjoy the show as part of the audience.
Outdoors: Heaton Park is one of five known as the Ouseburn parks; the others are Armstrong Park, Jesmond Dene, Jesmond Vale (where you'll find a visitor centre) and Paddy Freeman's Park. All are close to Heaton and High Heaton and each has a different feel. Newcastle City Council posts walks and trail maps through and around the parks on its website.
Heaton Park is a hub for community activities ranging from outdoor productions and silent movie nights to festivals and fête days. Heaton Festival, held every other summer in Heaton Park, attracts between 10,000 and 15,000 people each year. It features live music, storytelling and creative writing sessions, outdoor food stalls and tents, as well as a petting zoo.
Head east towards the A19 and you'll find Rising Sun Country Park, 400 acres of lake, woodlands and wetland. There's a bird hide and a network of trails and bridleways for walkers, cyclists and horse-riders.
Sports and activities: Climb Newcastle is an indoor climbing centre that's just a stone's throw from Heaton. It offers coaching, courses and equipment for all ages and abilities. If you like to watch dog racing, Newcastle Greyhound Stadium lies to the east of Heaton.
Cycle the Coast Road route from Heaton to the north east coast at Tynemouth. For an extra push, ride on to the seaside town of
Whitley Bay
and its award-winning golden sands.
Food and drink: Sambuca Pavilion in Heaton Park is a favourite and serves fresh Italian classics. For coffee and cake, Capability's Coffee Shop and Print Studio offers people with disabilities a chance to develop their skills and serve the wider community.
Another local favourite is Solomon's Lounge on Chillingham Road. It specialises in Punjabi and Kashmiri cuisine and its recommended dishes include barbecued chicken in a thick sauce of ground almonds and poppy seeds.
Nearby Jesmond food market is fast gaining a reputation as the place to go for home-made and home-grown produce. If you want a hot drink on the hoof, watch out for the mobile eco-friendly Coffee Cart.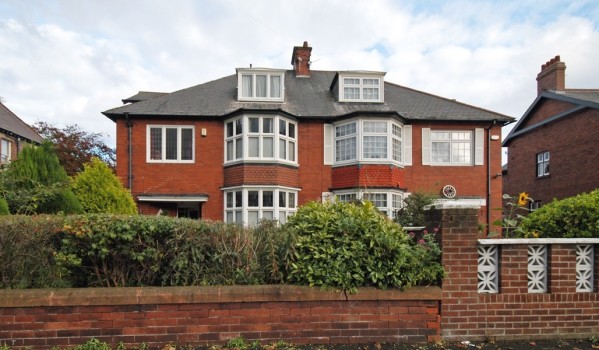 Hidden Heaton
Cloughs on Heaton Road is one of the oldest sweet shops in the country and has shelves lined with jars full of retro treats. It has been run by the Clough family for more than 80 years and a sweet shop has stood on the site for nearly 120 years.
4 reasons to move to Heaton
Close to spectacular beaches yet only two miles from Newcastle city centre

Varied and affordable property

Filled with parks and green spaces

Good schools
You might also be interested in...
Could Heaton be the suburban home you've been looking for? Let us know in the comments below.