Dubbed the Highland Capital, the historical city of Inverness offers a good range of amenities in a picturesque setting.
Inverness is the northernmost city in the UK. Known as the capital of the Highlands, it enjoys a picturesque setting at the mouth of the River Ness.
The city's Old Town area is home to many historical buildings including an impressive castle, where Macbeth murdered King Duncan in Shakespeare's tragedy.
It also hosts numerous events year-round including one of the largest Highland Games.
What's more, Inverness is on the doorstep of some of the country's most breathtaking scenery.
House prices add to its appeal. The current average is £178,000, a little below the average for Scotland overall and well below prices for Edinburgh. Check up-to-date prices here or find out more about Edinburgh with our guide.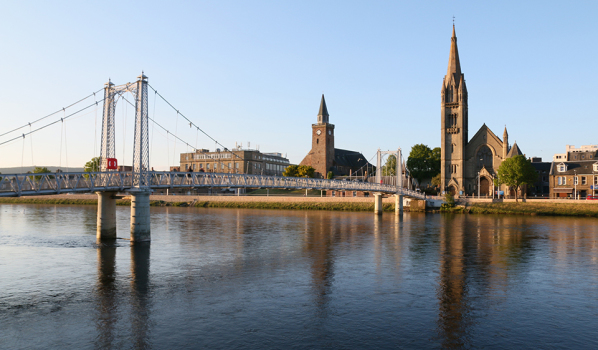 Living in Inverness: what to expect
Compact and part-pedestrianised, Inverness city centre is easy to navigate.
You'll find many historical buildings in the Old Town, such as the Victorian covered market.
But the city has been undergoing redevelopment in recent years. The harbour has had a £9m extension and there are plans afoot to improve the streetscape with more parks, civic spaces and pedestrianised areas.
Academy Street, one of the oldest streets in Inverness, is now set to have its iconic historical buildings restored.
Inverness may be the UK's northernmost city but it has excellent transport links to Scotland's major cities and beyond.
Not that you have to go too far to escape city life – mountains and beaches are within easy reach of Inverness.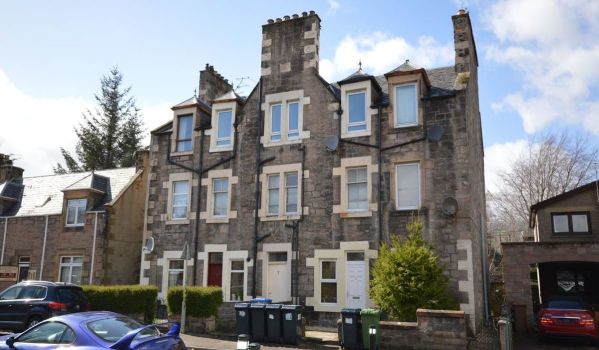 Where to start your property search
The city: Crown is one of the most sought-after areas in the heart of the city. Look here for Victorian and Edwardian homes, particularly along Union Road. Some of the larger houses have been converted into flats.
Ballifeary is another popular area south west of the centre. Stone-built detached homes line streets like Ballifeary road and lane, many of which retain their original features.
For more modern homes, search Holm, a small neighbourhood south of the city.
On the outskirts of the city is Clachnaharry, a former fishing village that has now been absorbed into the city. Large Victorian properties can be seen on Clachnaharry Road, along with stone-built villas.
Surrounding area: For sea views, head for the Black Isle peninsula north of Inverness. The port of Cromarty is particularly popular thanks to its views over the Moray Firth. Look for listed terraced properties and cottages on the High Street.
And the town of Fortrose is also worth a look. Search for grand Georgian manors on Academy Street, and quaint cottages on the High Street. Farmhouses ready for conversion are also available.
To the west lies Beauly, where there are plenty of Victorian-era properties and spacious villas. Look out for more modern properties too, from 1930s detached homes through to new-build houses.
Modern housing is also easy to find at Culloden, east of Inverness. Blackthorn Road has a number of twentieth-century semis, while modern detached properties can be found on Redburn Avenue. Look at Moray Park and Dovecote Park for bungalows.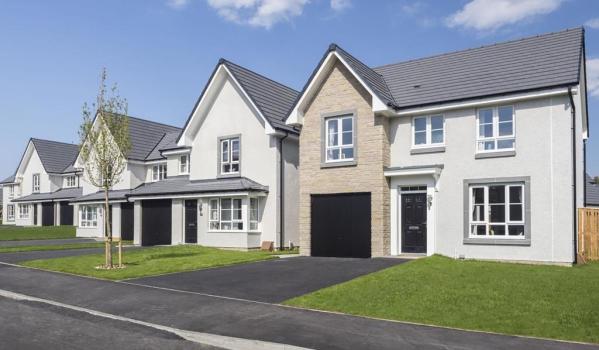 Getting around Inverness
By rail: Inverness train station has direct trains to Aberdeen, Edinburgh, Glasgow, Thurso, the Kyle of Lochalsh and Wick.
A journey to Aberdeen takes about two hours and 15 minutes, while services to Edinburgh and Glasgow take three hours and 30 minutes.
A sleeper train also runs between London Euston and Inverness on the East Coast Line for those who would prefer to travel at night.
By car: Three trunk roads – the A9, A82 and the A96 – give drivers access to Aberdeen, Perth, Elgin, Thurso, Edinburgh and Glasgow.
Plans for a new bypass, the Inverness Trunk Road Link, are in place to help ease congestion around the area.
By air: Inverness Airport offers flights to the rest of the UK and the Scottish islands. Destinations include London Gatwick, Manchester, Belfast, Luton and Bristol.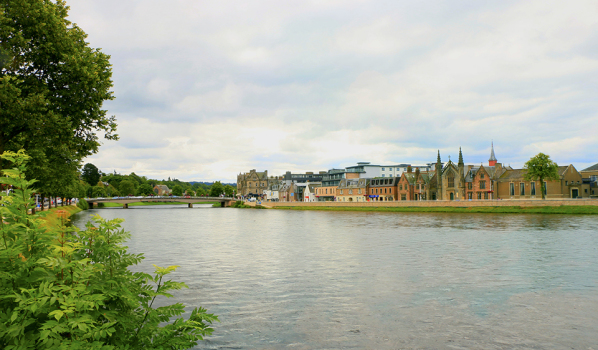 Things to do in Inverness
History: A short drive from Inverness is the battle site of Culloden, where the last battle was fought on British soil. Take a look around the battlefield and visitor centre to learn about the site's history, and search out the graves of the Clans and the Well of the Dead while you're there.
A visit to Inverness Cathedral is a must. It was the first cathedral to be built in Britain since the Reformation but ran out of money before its spires were completed – take note of their odd, square shape.
Browse the artefacts at Inverness Museum and Art Gallery to learn about local history. Alongside historical exhibits, the gallery also displays digital art and arts and crafts from local, national and international artists.
Arts and culture: Listen to large international bands at the Tartan Heart Festival. It has a different theme each year, so make sure you dress up to win at the fancy dress parade.
Alternatively, head for the Inverness Jazz Festival or, if you want something more traditional, the Blas Festival. You can hear anything from pipers to Gaelic choirs.
Living in the Highlands means you need to get to grips with the Highland Games. This particular competition was founded in 1822 and includes a mass Highland fling alongside competitions in shot put, lifting the Braemar Stone and tossing the caber.
Outdoors: Get some fresh air by following a circular walk from Inverness Castle along the river, or take a cruise down the Caledonian Canal to Loch Ness, where you can search for the Loch Ness monster.
Look for wildlife, including bottlenose dolphins, along the coast of Moray Firth. Make sure you visit Craig Phadrig's hill fort while you're there – it was a former stronghold of the Pictish kings and boasts great views over the sea.
For some peace and quiet, head to the Inverness Botanic Gardens. It's within walking distance of the city centre and has glasshouses for desert and tropical plants.
Shopping: Eastgate shopping centre is the place to go for all your shopping needs. It hosts a number of popular high street shops including Argos, Debenhams and New Look.
The Old Town is a good spot if you want to shop at boutique stores. The covered Victorian Market in Queensgate also has a number of traditional merchants.
Head to Castle Street or Bank Street for shops selling art, ceramics and designer jewellery.
Food and drink: To try quality Scottish produce, head to Rocpool Reserve Hotel & Chez Roux Restaurant. It's located on the bank of the river and serves Highland beef, Black Isle pork and mussels from the Shetland Isles.
For rustic comfort but contemporary dining, try The Mustard Seed. The restaurant is set in a former church and boasts an open fire and a double-height ceiling. Its terrace on the top floor has fine views over the river and city.
Living in Scotland means you need to sample some of the whiskies on offer. Take a tour of the Tomatin Distillery, which is just 16 miles south of Inverness. Find out how they produce their whiskies and sample a few in a tutored tasting.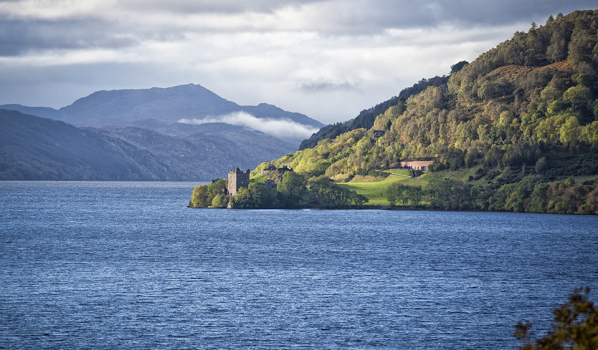 Hidden Inverness
Before Christianity, Scotland was littered with Clootie Wells, which are old pilgrimage sites decorated with brightly coloured rags.
Some, like the one at Munlochy, are now dedicated to Christian saints and are still used today. Visit the well and dip a cloth into the water to send your prayer to St Boniface, or simply visit the site to admire the hundreds of coloured rags tied to the trees.
5 reasons to live in Inverness
Good choice of period and contemporary homes

Affordable house prices

Great mix of places to eat and drink

Compact city centre oozing history

Good travel connections
You might also be interested in...
Have we left anything out of the mix? Let us know in the comments below.