Milton Keynes is a town still in the making. But you'll already find top-class road and rail links, excellent schools and plenty of shopping and entertainment.
Milton Keynes is a 'new town' made up of Bletchley, Wolverton, Stony Stratford and 13 other villages, including the original Milton Keynes.
It's affectionately known as MK by locals, who also refer to it as a city despite it being denied city status. There's little doubt that London overspill will continue to grow the town, which has plenty more than its famed roundabouts and concrete cows in its favour.
Where is Milton Keynes?
Milton Keynes is in Buckinghamshire, south east England. It sits alongside the M1 and on the West Coast Line, making it a handy base for a whole range of commuters.
House prices in Milton Keynes have rocketed by 35% over the past five years to put the average property value at £299,000. While pricey, this is still lower than the average for Buckinghamshire overall. You can compare the latest prices with the Zoopla house price tool.
Find out more about the wider county by reading our detailed guide on Buckinghamshire.
Living in Milton Keynes: what to expect
The town plan of Milton Keynes has become nothing short of iconic. It's set out in a rigid grid of districts, all offering a mix of housing. These districts are divided by wide main roads that aid traffic flow.
At the centre is the entertainment hub of Milton Keynes. Here residents can find high-street shops, chain restaurants and cafés, bars, cinemas and even an indoor snow dome. All of this is contained in an area that can be easily navigated on foot.
Modernity doesn't mean that Milton Keynes lacks greenery. More than 20 million trees are to be found in the town, including inside the shopping centres, as well as 5,000 acres of parkland, rivers, lakes and woodland.
Schools are another selling point. The best include Abbeys Primary School, which was rated 'outstanding' by Ofsted.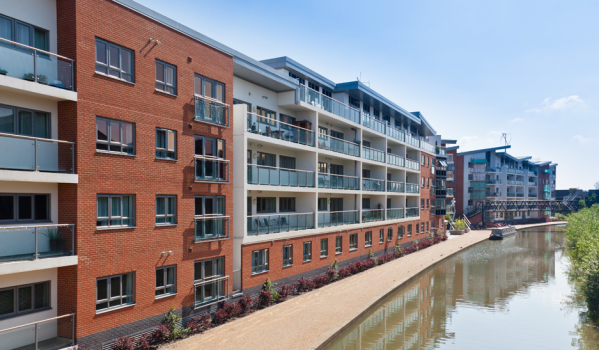 Top places to start your property search
Central districts: Favourite places to live include Middleton in the east and Loughton, Shenley Brook End and Shenley Church End in the west.
Middleton and Loughton have an excellent choice of modern family homes. In Middleton you can find roomy homes in quiet cul-de-sacs on roads such as Norman Crescent. The largest have double garages and separate studies.
Loughton has swanky new-build terraces on Ashpole Furlong and very spacious detached homes on Foxley Place. Some are double-fronted and have three storeys as well as sections of coloured weatherboard.
The Shenley villages are worth looking at for a mix of modern and old housing. Quaint cottages with thatched roofs and exposed oak beams can be found dotted along Shenley Road, but large executive properties are also available on roads such as Pigott Drive and Holy Thorn Lane.
Willen presents another desirable spot, thanks to its proximity to the lake. Search for properties on large plots of land on Portland Drive, or pick up a more modest house on Bates Close and Wellfield Court. You can also hunt for a prized period property on Milton Road.
Victorian cottages, as well as brand new homes, are on the market in Bradwell. For contemporary family homes, hunt on roads such as Audley Mead and Bradbury Close. Alternatively, seek out a character terrace with sash windows on Primrose Road or pick up a pretty stone cottage on Vicarage Road.
Further afield: Bletchley, Stony Stratford and Wolverton have a greater mix of property than the areas close to the town centre.
Listed thatched cottages built in the 17th century can be found along Buckingham Road in Bletchley. These cottages tend to have charming period features such as exposed wooden beams and inglenook fireplaces. Spacious 1930s semis with airy bay windows are also available on streets such as St Johns Road, or you can opt for a post-war home on Windmill Hill Drive.
Stony Stratford has comfortable contemporary homes on Calverton Road and York Road, but London Road has a mix of character properties including ones from the 1600s. For a Victorian terrace, take a look at the three-bedroom homes on Coronation Road and Park Road.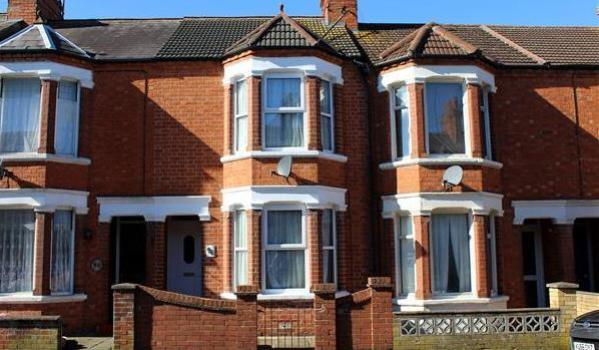 Wolverton has three-bedroom Edwardian terraces with high ceilings on Western Road as well as Victorian properties on Windsor Street. Twentieth-century homes are also on the market – check out the 1930s semis on Marina Drive and the post-war semi-detached homes on Stacey Avenue.
For a greater choice of cottages, check out the villages of Weston Underwood, Ravenstone and Emberton. All three have a collection of cottages built from Cotswold stone in the 16th and 17th centuries. To get an idea of what's on offer, take a look at Common Street in Ravenstone for cottages with stone walls and charming cottage gardens.
Best ways to get around Milton Keynes
By rail: Wolverton, Bletchley and Milton Keynes stations all sit on the West Coast Line. Fenny Stratford and Bow Brickhill are serviced by the Marston Vale Line.
Milton Keynes to London takes just 35 minutes on the fastest trains. Services also run to Birmingham New Street, Birmingham International Airport, Chester, Crewe, East Croydon, Edinburgh, Manchester Piccadilly and Northampton.
By car: Milton Keynes is connected to the M1 by Junctions 13, 14 and 15A. The motorway runs to the east of the town, connecting it to Northampton, Leicester, Nottingham, Sheffield and Leeds in the north and London to the south.
Also running through the town is the A5, which runs parallel to the M1, and the A509, which links to Wellingborough and Kettering. Other key roads include the A421 and A422. The former runs west to Buckingham and the latter goes east to Bedford.
By air: London Luton Airport is a 35-minute drive from Milton Keynes. It offers both domestic and European flights and its operators include easyJet and Ryanair.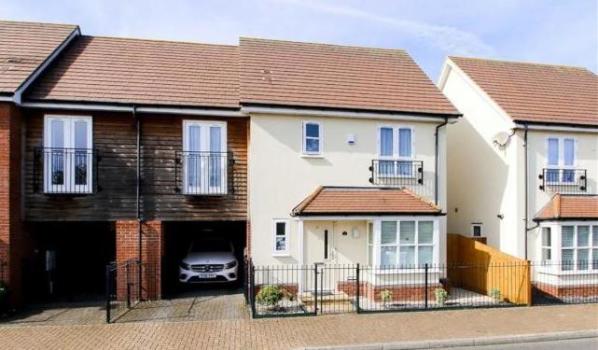 Best things to do in Milton Keynes
History: A visit to Bletchley Park is one of the best things to do in Milton Keynes. This Victorian estate became the home of the code breakers during the Second World War and it still has the largest display of Enigma machines in the world. You can also see an exhibition on code breaker Alan Turing as well as explore the code breaking huts.
Milton Keynes Museum is found on Stacey Hill Farm. Learn about the history and development of north Buckinghamshire and south Northamptonshire through a series of exhibits. You can also get a sense of what it was like to live in the past by visiting an old schoolroom and a traditional high street. You can even experience a Second World War air raid.
Cultural: Milton Keynes Theatre can hold up to 1,400 audience members. It hosts a series of West End and touring productions, including opera, comedy and children's shows. Visitors can also book to go on a backstage tour to see the theatre's inner workings.
Music is best seen at The Stables. Its 398-person auditorium stages more than 200 concerts a year, ranging from jazz to pop. For art, check out the cutting-edge contemporary works at the MK Gallery.
Outdoors: Parks in Milton Keynes include Caldecotte Lake. This is the place to go for scenic lakeside views as well as adventure activities. Abseiling, archery, water zorbing and wind surfing are just some of the options on offer.
Stowe Gardens is ideal for families and dog-walkers. The Georgian gardens cover 250 acres and boast more than 40 temples and monuments. It was designed around the paths of vice, virtue and liberty and visitors can explore alone or on a tour.
Leisure and shopping: The striking dome of Xscape MK holds a large indoor snow slope. Book a place to have a go at skiing, snowboarding, tubing or tobogganing. Alternatively, check out the climbing walls or have a game at the bowling alley. Xscape also has a 4D cinema, casino and more than 16 restaurants and cafés.
Shopping in Milton Keynes can be enjoyed at the MK1 Shopping & Leisure Park. It's home to stores such as River Island, H&M and M&S and has its own IMAX cinema.
More shops can be found at Centre:MK and intu Milton Keynes. These centres are joined and form the fashion quarter of the town. In total they have more than 390 stores, cafés and restaurants, including staples such as John Lewis and House of Fraser.
Food and drink: Look to the outer-lying villages for quirkier independent eateries and pubs.
Pubs in Milton Keynes include The Cross Keys in Great Woolstone. This 16th-century thatched public house sells real ale and classic dishes, such as sausage and mash and hand-battered cod and chips.
Real ale fans should visit The Barge. It's also based in Great Woolstone and was built in the 19th century for workers on the Grand Union Canal. Now fully restored, it has a selection of regional ales, some of which go in its chocolatey ale cake.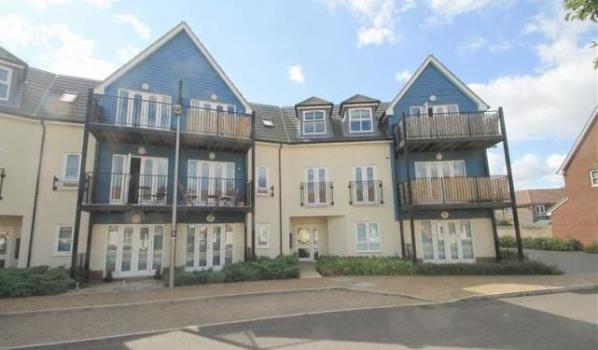 Hidden Milton Keynes
Milton Keynes Central Library is home to a huge fossilised skeleton of an Ichthyosaur. It was found in Caldecotte Lake and is thought to be 150 million years old.
5 reasons to live in Milton Keynes
Milton Keynes to London in 35 minutes by train
Top shopping and theatre district
Excellent schools
Plenty of modern family homes
Loads of green spaces and trees
You might also be interested in...
Are you starting a house-hunt in Milton Keynes? Share your thoughts in the comments below...