Wide leafy streets and elegant Arts & Crafts houses have made NW11 into an extremely affluent, but also cosmopolitan, place to live.
The postcode of NW11 attracts the rich and famous thanks to its parks, grand homes and secluded tree-lined streets, but it's also a melting pot of cultures with a vibrant cosmopolitan High Street.
NW11 chiefly refers to the areas of Golders Green, Temple Fortune and most of Hampstead Garden Suburb in north west London. The former grew upon the opening of its Tube station, added to by a Jewish community fleeing persecution in Germany. The latter resulted from thoughtful town planning, and it is to this that the area owes its broad streets and greenery.
House prices used to be affordable, but you now have to have deep pockets to snap up a home here. The average value is £1,215,000, although prices in the more desirable Hampstead Garden Suburb average closer to £1,656,000. You can check the latest house prices here.
Discover what north London has to offer by reading our dedicated guide.
Living in NW11: what to expect
The different areas and cultures of NW11 are all brought together on Golders Green Road, which acts as the high street. Here you will find cuisines and shops from all over the world, including Kosher delis and Japanese sushi bars.
Leading off from this main road are quiet residential streets, with a striking mix of Art Deco and Arts & Crafts houses. The streets are lined with trees and all houses boast decent gardens.
Spacious homes and easy access to local parks make the area a favourite among families. Local schools make it even more appealing – not only is there the respected Henrietta Barnett School, but the Brookland Junior School, Menorah Primary School and Garden Suburb Junior School were all rated as 'outstanding' during their last Ofsted inspections.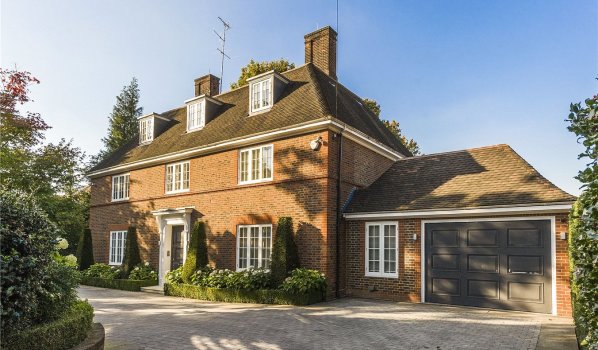 Where to start your property search
If you have a very flexible budget, turn your attention to the 'Billionaire Rows' in Hampstead Garden Suburb. This includes streets such as Ingram Avenue, Wildwood Road and Linnell Drive, where houses have six or more bedrooms with sweeping driveways and massive manicured gardens.
The rest of NW11 is mostly dominated by leafy roads of 1920s and 1930s detached homes and semis. Look along streets such as Corringham Road and Ossulton Way for large semis with bay windows, or if you're a fan of Arts & Crafts homes, take a look down Armitage Road.
For some of the original homes built as part of the Hamstead Garden Suburb project, search on streets such as Willifield Way, Asmuns Hill and Erskine Hill. These properties were all built in the early 1900s and are now Grade II listed, benefiting from light, airy rooms and extensive gardens.
Other highly desirable roads include those circuiting Golders Hill Park. West Heath Avenue and The Park have generous four-bedroom semis with high ceilings and bay windows as well as large secure gardens.
Occasional terraced homes are also available, some of which date back to the Victorian period. Look along Temple Grove in Temple Fortune for four-bedroom terraces that still boast cast iron fireplaces, or check out the Childs Hill area. Falloden Way also has comfortable two-bedroom terraces that still boast good-sized gardens.
If you'd prefer a flat, there are plenty on offer. Some are towards the more exclusive end of the scale, such as the ones available in South Square. These four-bedroom flats are in a Grade II listed building and benefit from attractive communal gardens.
Flats in Havanna Drive are also luxurious. The block is gated and residents can enjoy concierge service as well as a private patio. New blocks of contemporary apartments are also being raised – the Beaumont development has a collection of two- to four-bedroom apartments that sit within walking distance of the shops on Golders Green Road. All benefit from balconies, terraces, communal gardens and coveted underground parking.
At the other end of the market are the modest one-bedroom flats in purpose-built blocks, such as the ones on Britten Close and Finchley Road.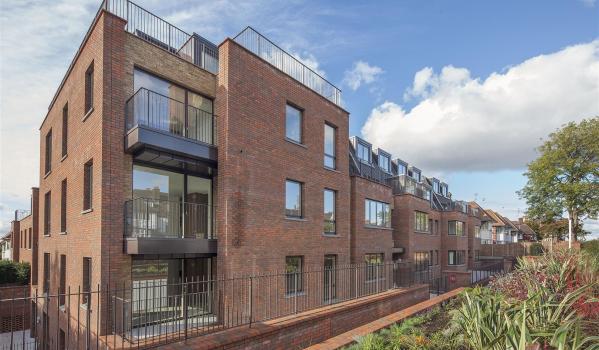 Getting around NW11
By rail: The Golders Green underground station connects residents to the Edgware branch of the Northern Line. In just 14 minutes travellers can arrive in King's Cross St Pancras.
Brent Cross, which is just to the west of the area, can also connect commuters to the Northern Line.
By road: The North Circular Road follows NW11's northern boundary and runs east to west, connecting residents to the M1. Follow the road east to travel across East Barnet or head west to travel through Brent Park and Wembley.
Criss-crossing NW11 are the A598 (Finchley Road) and the A502. The former leads to Finchley and the latter travels south to Hampstead.
By air: London Luton, Heathrow and Stansted Airports are all within an hour's drive. Heathrow is the busiest airport with 80 airlines providing flights to 185 destinations, but the smaller Luton Airport still has flights to more than 30 countries in Europe, the Middle East and North Africa.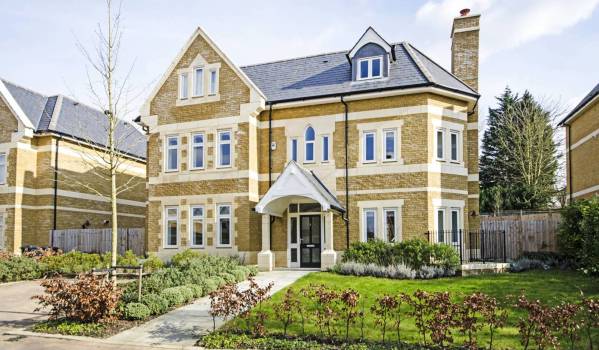 Things to do in NW11
History: Golders Green Crematorium was London's first and was opened on Hoop Lane in the early 1900s. Walk around its memorial gardens to see the resting places of people such as Neville Chamberlain, Anna Pavlova, Marc Bolan and Sigmund Freud.
Cultural: Hampstead Theatre is just a 20-minute drive away. This theatre prides itself on standing out and nurturing new and emerging talent. Its 325-seater main auditorium showcases the work of both new and established script writers, but its intimate 80-seat studio is completely committed to new works.
Outdoors: The landscaped grounds of Golders Hill Park are popular with locals. It contains a café and a bandstand as well as tennis courts, a croquet lawn and a play area. More unusually, it has its own butterfly house and zoo, which has rare and exotic birds and animals.
Big Wood and Little Wood are all that is left of the ancient woodland that once covered London. The woods are now nature reserves and are a favourite with dog walkers and families. Look out for birds such as owls and woodpeckers as you walk among the trees.
In summer, many residents gather on Central Square, which was designed to be the focal point of the Hampstead Garden Suburb. Two churches still stand on opposite sides of the green, and in the middle families and friends meet for picnics and sun-bathing.
For more open space, take a trip to the Hampstead Heath Extension or the Northway Gardens, which consists of woodland, formal gardens and ornamental plants.
Sports: The Temple Fortune Club was established in 1922 and now has facilities for tennis, bowls and squash. Members can also brush up on their skills with lessons, followed by a trip to the fully licensed bar.
Hampstead Golf Club is a private members' club founded in 1893. It has a nine-hole course that includes some elevated greens and also boasts an attractive club house that serves lunches, teas and bar snacks.
Shopping: Residents make a beeline to Golders Green Road for their shopping. Stores include traditional butchers and bakeries, as well as the ubiquitous chain cafés. Eclectic eateries and shops are also open for business, and smart boutiques can be found in the Temple Fortune area.
For high-street favourites, locals can head westwards to Brent Cross Shopping Centre, which has 120 mainstream shops, including John Lewis.
Food and drink: Residents are spoilt for choice when it comes to eating and drinking in the local area. Eateries include hip restaurants such as SOYO, which prides itself on its healthy, tasty and organic cuisine. Stop by for coffee or a three-course meal, or go down the healthy route and concoct your own salad out of 100 fresh ingredients.
For something less healthy, grab a coffee and bagel at Daniel's Bagel Bakery. This Jewish bakery prides itself on its traditional baked goods, which include challah and halla bread. You can also snack on the Middle Eastern offerings of Pita, which sells different combinations of falafel, kebabs and hummus.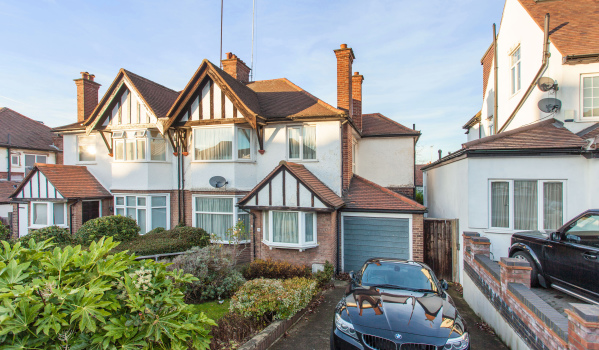 Hidden NW11
A mansion on West Heath Avenue served as the house for the X Factor finalists in 2009. Residents woke up to find a huge crowd of teenagers on their doorstop who were hoping to catch sight of the finalists, Olly Murs, Jedward and Joe McElderry.
5 reasons to live in NW11
Within easy reach of central London
Large collection of elegant early-20th-century properties
Wide roads, leafy streets and plenty of parks
Eclectic and cosmopolitan shops, cafés and restaurants
Excellent schools
You might also be interested in...
What drew your attention to NW11? Let us know in the comments below.