Want some of the largest open spaces in London on your doorstep? A home in west London's Osterley could be just the ticket.
Osterley, an affluent area of west London, has been a hotspot for wealthy individuals since the royal family took up residence at Kew Palace in the 18th century.
The area still boasts plenty of stately period properties with extensive gardens – including the historic landscaped grounds of Georgian country house, Osterley Park.
But of course, being in London, these privileges come at a price. The average house price in Osterley is currently just shy of £600,000 – a leap up from nearby Isleworth. You can check the most recent house price data for Osterley here.
Check out our guides on Brentford and Isleworth to find out more about the surrounding area…
Living in Osterley: what to expect
With its abundance of wide parkland, many Osterley houses are within an easy walk of green spaces. Kew Royal Botanical Gardens are also close by.
Aside from its parks, Osterley offers a library and a leisure centre. While mainstream shops are few and far between, the boutiques of Richmond and Chiswick are close by and there's a Westfield Shopping Centre just a 30-minute drive away.
Schools in and around the area are good. The Secondary school Gunnersbury Catholic School for Boys in Brentford received the top rating of 'outstanding' at its last Ofsted inspection.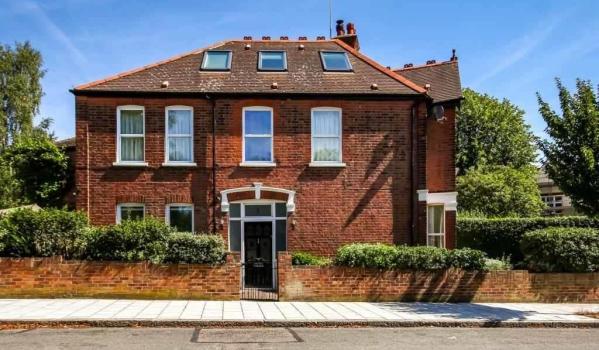 Where to start your property search
Houses surrounding Osterley Park tend to be grand Victorian homes with five- or six-bedrooms. Take a look along St Mary's Crescent in particular.
More large detached homes – some of which come with mock-Tudor detailing – line Jersey Road and its surrounding streets.
The leafy streets of College Road and Ridgeway Road are also worth checking for roomy red-brick Victorian and Edwardian properties.
However, a good chunk of Osterley was also developed in the 1920s and 1930s, so you can also find plenty of more modest semi-detached properties too.
Sizeable 1920s homes with mature, landscaped gardens are available on The Grove, while smaller semis can be found on Alderney Avenue. They still have spacious back gardens and are close to Osterley Park, though.
Hunt along Aplin Way for comfortable mews-style terraces or take a look at the 1970s two-bedroom terraced houses that are tucked down the quiet cul-de-sac of Pevensey Close.
If you'd prefer an apartment, check out the contemporary flats of Thornbury Court on Church Road. These apartments include penthouses, which benefit from private roof terraces as well as panoramic views.
On the outskirts of Osterley is a development of new-build apartment blocks, which feature one- and two-bedroom flats. Look here if you want an open-plan living area, landscaped communal roof gardens and your own private balcony.
For something more modest, the modern West Court Development has a selection of two-bedroom flats that benefit from proximity to Osterley Tube station.
Getting around Osterley
By rail: Osterley Tube in on the Piccadilly Line. From here you can get to Heathrow Airport takes in 14 minutes or King's Cross St Pancras International in 44 minutes.
By car: Drivers can hop straight onto the A4, which cuts through the area. Towards Brentford it connects to the M4, which heads east towards Chiswick and west towards Slough.
By air: Heathrow is the most convenient airport for Osterley. It operates 80 airlines flying to 185 destinations in 84 countries. This includes New York, Dubai and Hong Kong.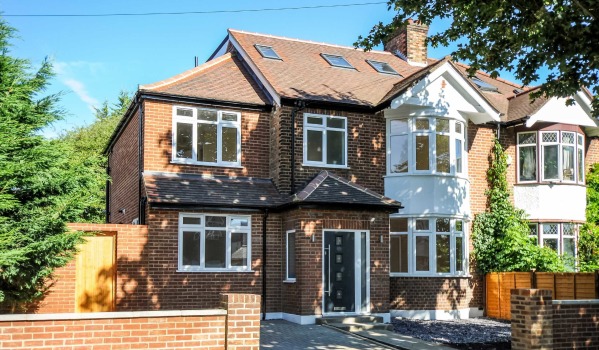 Things to do in Osterley
History: The tall spire and clock of St Mary's Church is one of Osterley's landmarks. It was built in 1856 and is an excellent example of the decorated Gothic style. Hounslow Symphony Orchestra puts on performances in the church's main hall.
Osterley Park and House was once a Georgian country estate. Originally erected in the 1570s, the Neo-Classical mansion was remodelled extensively in the 18th century. Its lakes offer canoeing, while volleyball, badminton and football is all available in the grounds.
Culture: In 2016 the Hounslow Festival of Music, Speech and Dance celebrated its 75th anniversary. Piano recitals, operatic singing and mime acts are among the many performances hosted by the festival, which aims to encourage the study and performance of the arts.
Locals embrace the agricultural history of the area at the Osterley Park Country Show, which puts on equestrian events, a dog and duck show, terrier racing and birds of prey. Food marquees and cookery demos are also on the list of activities.
Outdoors: One of the area's many smaller parks is Jersey Gardens. The gardens were formed from a disused gravel pit and now host an unusual Alpine rockery, play area and tennis courts.
Thornbury Park is an ideal space for families. It has a playground and basketball court as well as a new splash pad play area. In the summer children can cool off in its sprinklers and showers.
Cricket, football and hockey can all be enjoyed in the historic grounds of the Indian Gymkhana Club, which was established in 1916. Post-game, players can relax at the clubhouse, which comes with its own licensed bar.
More sports and gym classes are available at Osterley Sports & Athletics Centre. It has a running track, trampolines and courts for badminton, volleyball, basketball and netball. An athletics club and table tennis club also operate from the centre.
Shopping: There's a couple of gems worth mentioning here. If you're looking for locally-sourced food, for example, the Osterley Park Farm Shop stocks produce grown by tenant farmers of the National Trust property.
And booklovers can rummage through the treasures in Osterley Bookshop. Situated in the former railway station, its shelves are stacked with second-hand classics. It even has a box of reading glasses by the door for visitors who forget their own.
Food and drink: Refined – but hearty – food is available in the Hare & Hounds. This country pub has a seasonal menu as well as daily specials. Try crispy pig cheeks or pot roasted hake and a cask-conditioned ale, continental larger or a bottled craft beer.
For Asian cuisine, seek out Tiger Lily. Cocktails and nibbles are available at the bar area but if you want a proper meal head for the restaurant and try specialities such as grilled lamb with Thai spring herbs.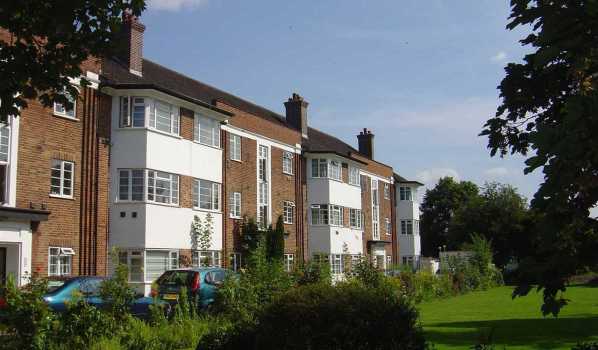 Hidden Osterley
Seek out the hidden passageway in Osterley House – and you've found the entrance to Bruce Wayne's 'secret bat cave' in the film The Dark Knight Rises.
4 reasons to live in Osterley
Plenty of wide green spaces

Elegant Victorian and Edwardian homes

Access to the Piccadilly Line

Good schools
You might also be interested in...
Does Osterley sound as though it fits your house-hunting criteria? Let us know in the comments below…