Quiet community life and an enviable rural setting are drawing house-buyers' attention to the historical town of Prudhoe.
Prudhoe clings to a steep hillside above the Tyne valley in Northumberland. It sits in a very rural area, encircled by dense woodland and Prudhoe Moor.
Despite being one of the larger towns in the area, Prudhoe has retained its small community lifestyle. At its centre is Front Street, which is decked out with bunting and lined with local stone-built shops.
And overlooking it all is the town's most major landmark – Prudhoe Castle – which has stood over Prudhoe since Norman times.
Prudhoe's appeal is reflected by its buoyant house market. Pricey properties can be found on the outskirts, but the average price is affordable. A house typically costs £184,000, just slightly above the prices seen in the Northumberland overall. You can check up-to-date prices here.
Want to find out more about Northumberland? Check out our dedicated guide.
Living in Prudhoe: what to expect
Prudhoe is an ideal base for those who want to enjoy a smaller, more rural community without leaving the comforts of a big city too far behind.
Newcastle is less than 30 minutes away by car or train, yet the town is surrounded by unspoilt countryside. Its hill-top position also gives many homeowners clear views over the surrounding fields and woodland.
The town's rural nature is complemented by the low stone walls and period stone-built cottages that litter the area. Its focal point is Front Street, which hosts the majority of the town's shops.
Prudhoe is home to a number of 'good' schools. In nearby Ovingham, the Ovingham Church of England First School was rated 'outstanding' in its last inspection.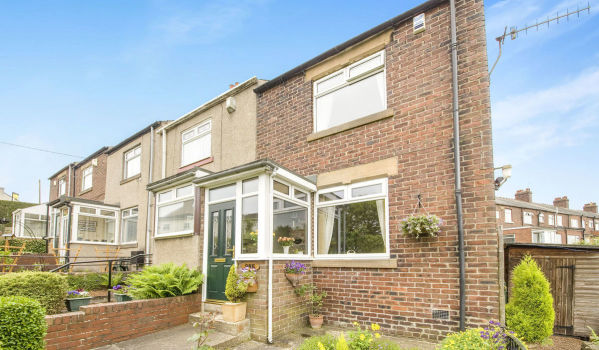 Where to start your property search
Town centre: In the centre you will find Victorian houses and terraces, traditional cottages and plenty of 20th-century housing.
One of the more modern and desirable estates is the Castlefield development. Take a look here for unassuming three-storey town houses, semis and detached properties. Broomhouse Farm Court and Castlefields Drive are particularly sought-after roads and have the price tag to match.
Other pricey but spacious homes can be found on roads such as Paddock Wood. This quiet, leafy area has bungalows and snug detached properties dating from the 20th century.
West Road is a good place to look for a microcosm of the local market. Here you will find grander Victorian houses with bay windows as well as uniform terraces. Interspersed throughout are characterful stone cottages. You can also pick up a traditional cottage on roads like Highfield Lane.
For very affordable houses, search what's available on Edgewell Road. This quiet residential street hosts numerous semis and commands stunning views thanks to its hilltop position.
Country views can also be secured from new developments. Take a look at the three- and five-bedroom detached homes on Beaumont Way for a contemporary house with a rural connection.
If you're keen on a new home, watch out for new estates. The housing market will soon be boosted by the addition of more than 400 homes on the site of the old hospital. Keep a look out for new homes with two to six bedrooms and new apartments in the Grade II-listed Prudhoe Hall and stables.
Suburbs: If you want to be within touching distance of the countryside, search beyond the town. Particularly sought-after areas are Slaley, Stocksfield, Ovingham, Ovington and Hedley on the Hill.
Slaley is around 25 minutes away by car from the centre of Prudhoe. Go here for village life with stunning views framed by stone walls, houses and bungalows. Take your pick from those available on Main Street.
If you want to be a little closer, try Stocksfield. It's a commuter village close to the river. Hunt around its outskirts for converted barns and grand detached homes, or find yourself a quaint period cottage on Painshawfield Road or New Ridley Road.
Ovingham is even closer – a 10-minute walk can take you right into Prudhoe. Impressive detached properties are on the market on Castle View, although there are also plenty of more modest two-bedroom terraces.
The hamlet of Ovington is a 20-minute drive away. If you want a roomy home with a sprawling garden, take a look on its outskirts.
Hedley on the Hill has earned its popularity thanks to its listed buildings. Choose from stone-built barn conversions and cottages that can date back to the 1600s.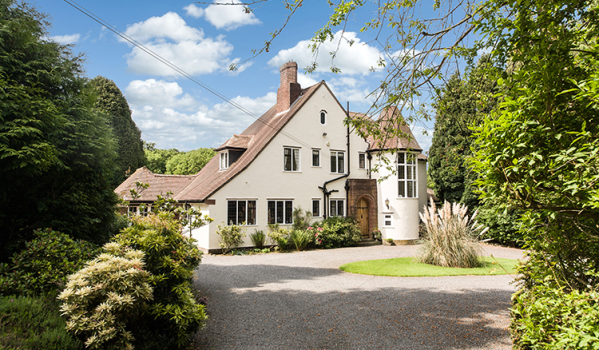 Getting around Prudhoe
By rail: Prudhoe Station runs direct services to Carlisle, Glasgow Central, Hexham, Newcastle and Nunthorpe.
Two trains per hour run to Newcastle and residents can be in the city within 30 minutes.
By road: The town is served by the A695, which heads towards Newcastle before connecting to the A1.
The A69 trunk road is also nearby and offers residents access to the east and west. This road then links to the A1/M1 and the M6.
By air: Residents can easily access Newcastle International Airport. There's a choice of 80 direct destinations, including Berlin, Madrid and more far-flung destinations like Dubai. Flight operators include easyJet and Ryanair.
Things to do in Prudhoe
History: Prudhoe Castle is the town's most distinguishing feature. Explore its keep, great hall and towered walls to learn more about its history and its reputation as the only castle in Northumberland to never fall to the Scots.
Visit nearby Wylam to see the humble miner's cottage where railway engineer George Stephenson lived. Take a look at the small museum dedicated to him before taking tea in the café behind the house.
Culture: If you're a fan of the arts, make sure you support Prudhoe Arts Week. Check out the art, film, dance and music sessions, or sit down to listen to some live story-telling.
Join the rest of the community at the Prudhoe Town Show. This annual event brings out the best gardeners, crafters and bakers – come along to judge the exhibits yourself or have a go at entering.
Every summer, Prudhoe also hosts 'Gladestonbury', a series of open-air music events that showcase local bands and solo artists.
Outdoors: Get your hiking boots on and go for a wander around Tyne Riverside Country Park. You have 60 hectares of farmland, woodland and grassland to uncover, so there's plenty to see. Look out for the unusual artificial chalk hills known as 'Spetchells'.
Living beside the river begs for you to explore its course. Follow the car-free track that trails the curves of the River Tyne towards Wylam to get a welcome breath of fresh air.
For something more energetic, take one of the trails or bridleways that wind up the hills and fells to the south of Prudhoe. At the top you will be rewarded with panoramic views of the Tyne valley and Cheviot Hills.
Sports: Practise your swing at Prudhoe Golf Club. You can compete against friends and family on the undulating 18-hole course before settling down on the clubhouse's balcony to enjoy the view and a cool drink or snack.
Take advantage of the recently renovated gym at Prudhoe Waterworld. If you prefer the water, take a dip in the swimming pool or take the children along to enjoy the shallow beach area, aquaslide and artificial waves.
Shopping: Fill the kitchen cupboards with local produce and handmade goods at Prudhoe Market. It's on the first Saturday every month, so make sure you hurry to The Glade to get first pick.
Take a leisurely stroll down Front Street to access the town's main shops. Shoppers will be pleased to hear that there are plans to improve the retail offerings further, with new shopping districts off Front Street and Princess Way. In the meantime, you can always hop on the train to Newcastle.
Food and drink: Get a taste of Italy by booking a table at Franco's. Popular favourites are dished up alongside authentic dishes to ensure that everyone leaves the table feeling full.
Fill up with Sunday Lunch at a pub like the Adam & Eve, or get a traditional fish supper from the Balls of Prudhoe. If you'd prefer to eat in, take a seat in its restaurant so you can enjoy fish and chips in a more social setting.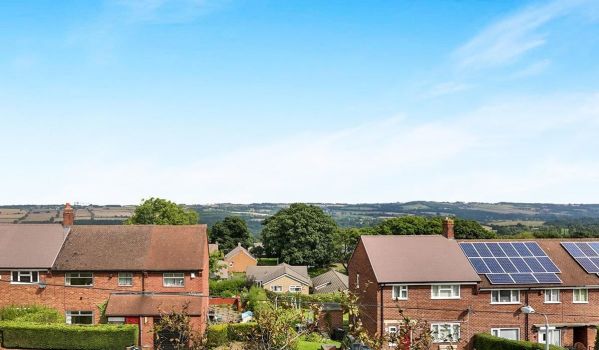 Hidden in Prudhoe
After a hard bike ride, pop in to Cycle Art for a well-earned rest. Not only does this shop have an exciting gallery of desirable bikes for sale, but its café also sells tasty cakes, coffee and sandwiches.
5 reasons to live in Prudhoe
Close community

Stone-built period cottages

Excellent commuter links to Newcastle

Unrivalled countryside setting

True peace and quiet
You might also be interested in...
What do you think are the biggest advantages to choosing Prudhoe as your home? Let us know in the comments below...