Packed with history and culture, is it time you discovered the charms of Romsey?
Romsey is a historic market town in the Test Valley, Hampshire. It has good road and rail connections to London, the southern coast and the West Country, and some of the finest fishing in England.
It's surrounded by picturesque countryside, including the New Forest national park. Yet it is close enough to Southampton and Winchester to make commuting easy.
Romsey house prices now stand at £432,000, well above Hampshire's regional average of £362,000. You can take a look at the latest house prices here.
Learn more about what Hampshire has to offer by reading our guide on the county.
Living in Romsey: what to expect
Romsey's homes range from medieval properties through to brand new estates. And, because the town sits off the main road and rail routes, it's retained a peaceful country town feel.
The railway station is on a branch line, but trains run several times an hour to destinations including Portsmouth, Reading and Southampton, which all have fast services around the country.
Central Romsey has thriving local shops and various societies that put on a year-round calendar of events, exhibitions and theatre shows. It's popular with families, thanks to the town's mix of good schools as well as proximity to countryside and Peppa Pig World theme park.
Where to start your property search
Urban living: If you are looking for a Georgian, Victorian or medieval home, the centre of Romsey could fit the bill.
The conservation area around the Abbey, on roads such as Abbey Water and The Hundred, has listed properties with period features including sash windows and original fireplaces.
Look out for apartments above shops, clever conversions and sensitive new-build homes in the town centre, such as the Malthouse in Brewery Lane and Latimer Street. With the town's railway station just 10 minutes' walk away, you may not need a car.
Alternatively, try cul-de-sacs such as Sorrel Close, Coltsfoot Walk and Primrose Way off Campion Drive on the town's eastern edge. Houses here, some of which have pretty flint facing, are close to Halterworth Primary and Mountbatten schools.
Belbins is good if you have a demanding commuter or travelling schedule as it offers easy access to good road and rail links. Houses in this area tend to be set back from the road with large gardens and a semi-rural outlook.
Abbotswood is a new development two miles outside Romsey, close to Cupernham and Woodley. It has its own shop, pub, community centre, nursery, and doctor and dentist's surgeries. Properties range from large four-bedroom townhouses to one- and two-bedroom apartments.
Rural living: If you love the countryside and want to live in Hampshire's famed leafy lanes but still be within easy reach of Romsey, then consider East and West Wellow, right on the New Forest border.
The villages are about five miles outside the town and the largest country houses here tend to have paddocks and stables. The Wellows have their own post office and village store, a butcher, pharmacy and pub. Tucked down the green lanes such as Wellow Wood Road, you'll find thatched and pantiled houses set in big gardens.
Close by, the village of Sherfield English sits between the Test Valley and New Forest. It has a village shop, post office and pub, as well as a farm shop, tearooms, fishing lake and nursery. There are also sporting facilities for croquet, bowls, tennis and football and a lively village hall community.
If you are looking for a purpose-built retirement property in a village setting, consider Dunwood Court in Sherfield English, which has amenities such as on-call systems, physiotherapy and hydrotherapy centres, a community lounge, plus guest suites for overnight visitors.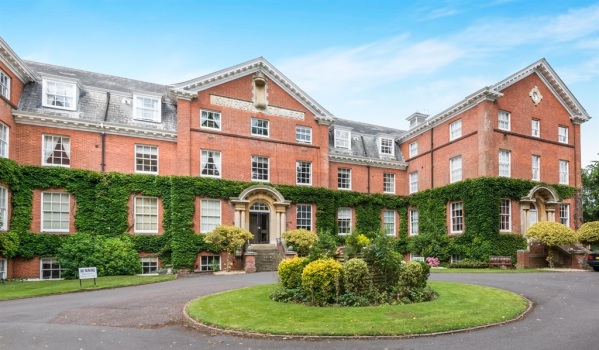 Getting around Romsey
By rail: Trains from Romsey run to destinations including Portsmouth Harbour, Salisbury, Redbridge, Chandler's Ford and Cardiff Central. Southampton can be reached in 15 minutes, while Cardiff Central takes two hours and 30 minutes.
By car: Romsey sits halfway between the M3 (which runs between Southampton and London) and the M27 (which connects Southampton and Portsmouth).
By air: The town is close to Southampton Airport, which offers flights all over the UK and continental Europe. Airlines include budget operator Flybe.
By sea: Southampton Docks are 15 minutes away by train. Passenger and car ferry services from the port sail to the Isle of Wight, France and Spain. Ocean liners also set off from Southampton to travel the world.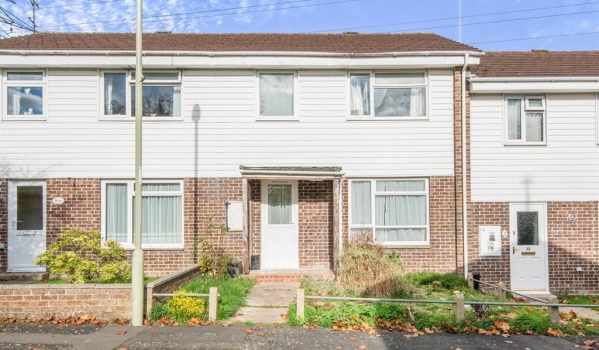 Things to do in Romsey
History: The imposing Norman abbey, which dates back to 907 AD, dominates the town's skyline. It was saved during the Dissolution of the Monasteries after the town bought the building from King Henry VIII for £100.
King John's House and Heritage Centre in Church Street was created around three buildings: King John's House, Tudor Cottage and a former Victorian gun shop. The centre includes picturesque gardens that run down to the millstream. And the shop boasts a traditional tearoom in honour of the last owner, Miss Moody.
Tour the fine houses and gardens dotted around Romsey, including Broadlands, an 18th century mansion, once home to Prime Minister Lord Palmerston and Lord Louis Mountbatten. The building is open in the summer.
Cultural: The Plaza Theatre, owned and run by the Romsey Amateur Operatic and Dramatic Society, hosts choirs, operas, plays and exhibitions all year round. Romsey Town Hall also puts on regular music events in the courtroom.
Festivals: Romsey holds an annual agricultural and horse show, one of the oldest and largest in the country. Besides livestock, poultry and equine competitions, there are countryside and entertainment arenas, displays and shopping stands.
Romsey Festival first started in 1987 and is held every three years. Musicians such as violinist Nigel Kennedy, flautist Sarah Bull and singer Jadie Pearl have performed at the festival, which now runs for a fortnight and encompasses choral concerts, recitals and story-telling. A separate film festival, held in the town hall, and fringe festivals in surrounding villages have developed as a result.
Romsey also holds both summer and winter carnivals, including bed and wheelbarrow races, fancy dress competitions and lantern processions to raise funds for local charities.
Outdoors: Romsey sits next to the River Test and is criss-crossed by a network of waterways, including the Andover canal. It is best seen from the three-mile circular walk around the town, which takes in Fishlake Meadows. Further walks and cycle routes along the Test Way can be downloaded from the Test Valley Borough Council website.
The Test is considered one of England's best rivers for trout and salmon fishing. The streams and inlets around it are havens for water-loving birds such as kingfishers and little grebe, and rare plants, including orchids.
If you love trees, walk around the tree trail at Sir Harold Hillier Gardens. It has been set up in celebration of Capability Brown's life and features the exotic trees and shrubs he included in his famed landscapes.
Shopping: The town centre has a mix of independent shops, including Bradbeers department store, and well-known stores. It has resisted most large edge-of-town supermarkets but it does have an Aldi and Waitrose.
The likes of Daisy Cake Company, the Kitchen Cafe, Dish Deli and Kitchen, and Reeve the Baker are all food and drink awards finalists.
The town also hosts pop-up street markets, farmers' markets and continental markets year-round.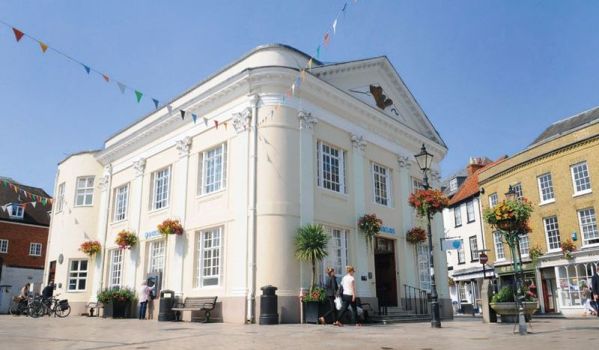 Hidden Romsey
King John's House, close to the abbey, has medieval graffiti inside, including a drawing of King Edward I's profile and the coats of arms of barons and a Knight Templar.
5 reasons to live in Romsey
Proximity to the New Forest national park
Plenty of independent shops
Lively calendar of community events
Have you been convinced to move to Romsey? Let us know what persuaded you in the comments below.