Fancy a change of pace with a move to Rutland? From property types to pubs and local traditions, here's a rundown of what to expect living in England's smallest county.
Rutland may be England's smallest county with just two towns to its name (Oakham and Uppingham) but it's also home to some of the best countryside and most charming villages the country has to offer. And for many, it's the perfect rural hideaway.
Where is Rutland?
Rutland is a county in the East Midlands, bordering the much larger areas of Leicestershire, Lincolnshire and Northamptonshire.
At its centre is Rutland Water, the largest manmade reservoir in the UK by surface area. It is now a prized nature reserve and a major attraction for both residents and tourists.
As rural idyll with a 1,000-acre nature reserve at its heart, houses in Rutland are highly sought-after. Average values stand at a considerable £336,000, so homebuyers here will require flexible budgets (keep up-to-date with the latest prices).
Compare Rutland with Leicestershire, Lincolnshire and Northamptonshire.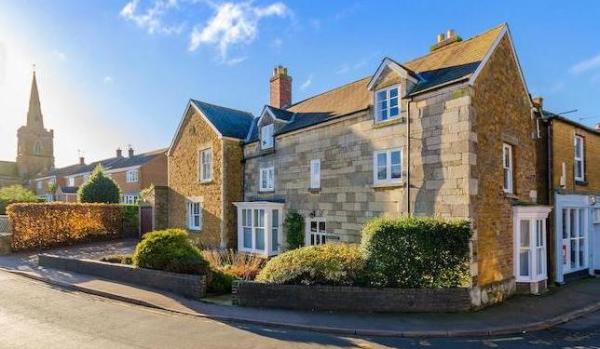 Living in Rutland: what to expect
Rutland is littered with quiet villages such as North Luffenham and Bisbrooke, some of which are merely hamlets with only a handful of houses.
These villages and the two towns burst with character. The narrow streets are lined with country inns and English tearooms as well as honey-coloured stone cottages, some of which have thatched roofs.
This rural way of life doesn't come at the expense of a lack of amenities. Independent shops line the streets of Oakham and Uppingham and regular markets are held throughout the county.
Schools in Rutland are also of a high standard. For example, Harington School has been rated as 'outstanding' by Ofsted. Parents also have the choice of two private schools – Oakham School and Uppingham School.
Top places to start your property search
Urban living: If you want the convenience of nearby shops, check out the traditional market town of Oakham. The town also has good connections to both the A1 and A47, which make it ideal for commuting.
Houses for sale in Oakham include several imposing Georgian properties – Burley Road has some Grade II-listed town houses built in 1760 with five bedrooms and high ceilings. More are available on Jermyn Terrace.
You can also find occasional thatched cottages in areas such as Northgate. Alternatively, opt for a red-brick terrace on South Street or a Victorian semi on Kings Road.
Modern houses are on the market too. Close to the centre is the Richwood Mews development, which has an attractive choice of four-bedroom town houses.
If you want one of the iconic honey-coloured cottages, take a look around Uppingham. Printers Yard and North Street East have two-bedroom stone cottages with feature fireplaces and exposed beams, while some listed thatched cottages can be picked up on South View.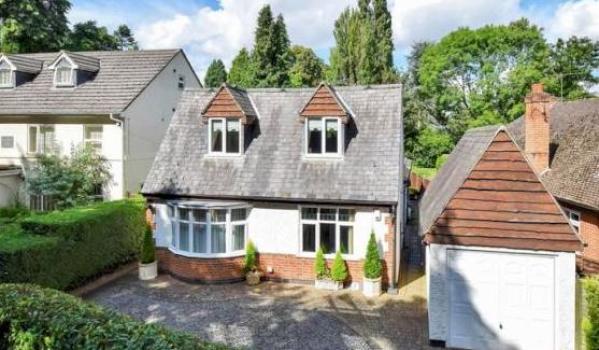 For something roomier, take a look at the substantial four-storey Georgian town houses on Leamington Terrace. High ceilings and bay windows let in the light and afford enviable views over the town and surrounding fields. Grade II-listed town houses built of yellow stone can also be found on Hopes Yard, some of which have exposed character beams.
Uppingham has its fair share of modern houses too. Pick up an executive four-bedroom detached home on Elizabeth Way or choose a 1950s family semi on Stockerston Crescent.
Rural living: Living in Rutland means presents a choice of charming villages, some of which come with just a scattering of houses.
One of the more substantial however, is Barleythorpe. This is the place to look for contemporary homes as there is a great deal of new development. The Maltings is just one example – it's close to Oakham and has a range of housing from one-bedroom maisonettes to five-bedroom detached homes. Of course, you can also find stone-built cottages and farm houses on Main Street and Manor Lane.
Ashwell is a conservation village, making it ideal for finding a period property. Listed Georgian town houses line Cottesmore Road and boast seven bedrooms and extensive gardens. Walter Lane also has some impressive period stone properties as well as some red-brick cottages with tall chimneys.
Houses for sale in Langham include brand new family homes on The Manor and The Range as well as quaint three-bedroom terraced cottages with large gardens on Melton Road. For a desirable thatched cottage, search along Church Street and Cold Overton Road.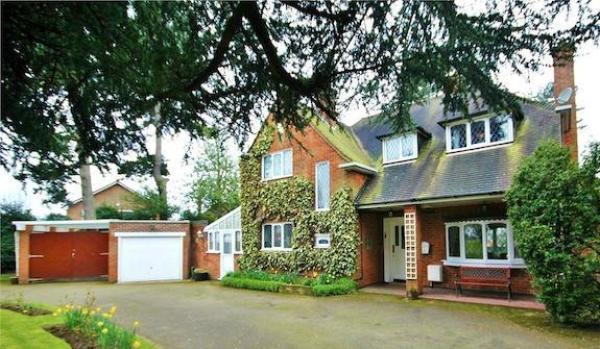 Best ways to get around Rutland
By rail: Oakham is served by East Midlands Trains, which runs services to Birmingham New Street, Stansted Airport, Leicester and Peterborough. There's only one daily service that runs directly to London St Pancras. Otherwise, you'll need to change at Leicester.
By car: Both the A1 and A47 run through Rutland. The A1 tracks through the western side, connecting Stretton to Stamford in the south and Grantham and Newark-on-Trent in the north.
Uppingham is best placed to access the A47 in the south. The road runs east to west, linking Uppingham to Peterborough and Leicester.
One of the other key roads near Oakham is the A606, which connects the town to Melton Mowbray and Nottingham in the west.
By air: East Midlands Airport is the closest airport to Rutland and just an hour's drive from Oakham. From here residents can catch domestic and European flights as well as flights to some locations in the US and Canada. Operators include budget airlines Flybe and Ryanair.
Best things to do in Rutland
History: Lyddington Bede House was once the medieval wing of a palace built for the Bishops of Lincoln. It was converted into almshouses in the 1600s – you can view the bedesmen's tiny rooms in the downstairs part of the house. Upstairs you can still admire the carved ceiling cornice of the Great Hall that once formed part of the palace.
See one of the oldest aisled stone halls at Oakham Castle. The Norman building was constructed between 1180 and 1190 and features 12th century sculptures.
Learn the story of Rutland at the Rutland County Museum. It has exhibits on archaeology, history and rural life – one of the most exciting is a rare Alpine jade axe.
Cultural: In summer residents can take advantage of the fairer weather to watch a performance by the Stamford Shakespeare Company. Each year they perform selected Shakespeare plays at the Rutland Open Air Theatre in the grand grounds of Tolethorpe Hall.
The Uppingham Theatre hosts school productions as well as touring professional groups and has a mixed program of music, theatre, comedy and family entertainment.
The Rutland County Show celebrates the area's farming. The show has classes for sheep, cattle, goats and horses as well as a line-up of classic vehicles and a main showground with entertainment.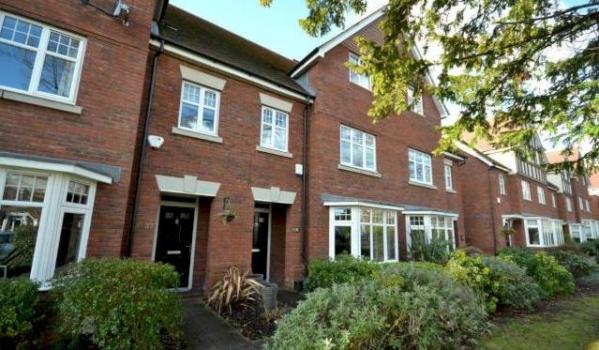 Outdoors: Outdoor activity tends to revolve around Rutland Water. In addition to walking and cycling, visitors can try out more adventurous sports such as abseiling and rock climbing. Watersports including sailing, canoeing and windsurfing are also popular. For something more sedate, stake out a bird hide and watch the 25,000 waterfowl that visit the reserve.
The Barnsdale Gardens were originally created for the TV show Gardeners' World but still offer plenty of attractions to visitors. The gardens feature 38 'pocket-sized' gardens, each with a separate theme, and all are organic. Check out the nearby tearoom once you've finished touring the grounds.
Shopping: Oakham has an exciting mix of boutiques and high street shops in its centre, whereas Uppingham is famed for its antiques and galleries. If you love items with history, check out the 70 specialists at Uppingham Antiques Centre.
As well as shops, the towns also host regular markets. In Oakham, a market is held every Wednesday and Saturday, selling local meat, pies, cheese, artisan bread and eggs. A monthly farmers' market is also held in Gaol Street.
Food and drink: As may be expected of such a rural county, Rutland boasts plenty of country pubs. Places to eat in Rutland include The Wheatsheaf, which has three cask ales on tap and serves homemade bread with hearty dishes such as crispy pork belly and mash.
You can also enjoy local produce at the annual Grainstore Brewery Cider & Sausage festival. This May event has a selection of 40 real ciders and locally made sausages, which can be savoured alongside an afternoon of live music.
For something fancier, try Michelin-starred fine dining at Hambleton Hall. The kitchen uses local ingredients to create a daily à la carte menu as well as a set five-course tasting menu. A separate menu is available for vegetarians and a three-course lunch is served on Sundays.
Hidden Rutland
'Nurdling' is a traditional game of Rutland dating back to the medieval period. To win, a competitor must throw old pennies into a hole drilled into a wooden seat. Every late May Bank Holiday the World Championships are held in Stretton at The Jackson Stops.
5 reasons to live in Rutland
Peaceful rural lifestyle
Tight-knit communities
Amber-coloured stone cottages and grand Georgian architecture
Excellent schools
Good road connections to Peterborough and Leicester
You might also be interested in...
Does a life in Rutland appeal to you? Tell us why in the comments below...