Stevenage has a long-standing reputation as a commuter town into London – but there's a lot more to discover than that.
Stevenage is a large town in Hertfordshire. In the years following World War II it was the focus of a huge house-building programme, which subsequently divided it into the separate characters of 'Old Town' and 'New Town'.
One of its greatest attractions is the fact that it offers a speedy rail route to London. But it also has large areas of woodland and its streets are lined with leafy avenues of trees.
Considering its favourable commuter connections, house prices in Stevenage sit at a comfortable average of £308,000. This is a notable drop from the prices seen in neighbouring commuter towns such as Hitchin. You can take a look at the latest house price data here.
Want to learn more about Hertfordshire? Take a look at our fact-filled guide.
Living in Stevenage: what to expect
Stevenage is a town of two halves. In Stevenage Old Town, the focal point is the narrow High Street, which still has many of the coaching inns that used to provide shelter for London travellers. Some continue their historical trade as pubs, while others are now home to independent shops.
Parts of Old Town have a distinct rural feel. Victorian and Edwardian terraces and cottages can be found on the roads leading off the High Street. And, towards St Nicholas Church, the area becomes more countryside.
The character in New Town is very different. It was chiefly developed between 1946 and 1980, so – while less traditionally 'charming' – it offers a good selection of comfortable family homes.
At its heart is the pedestrianised town centre. Stevenage was one of the first towns to be built with no car access to the town centre – which gives shoppers unfettered access to all of the main high-street shops.
The New Town is also likely to get a facelift over the next few years. Local authorities have earmarked town centre regeneration as a high priority and plan to introduce new homes and shops, as well as add another platform to the train station.
Quiet leafy roads may more a feature of the older part of Stevenage, but post-war town planning also placed an emphasis on greenery. Over the wider local borough and town itself, locals can enjoy 72 areas of open space and 37 wildlife sites.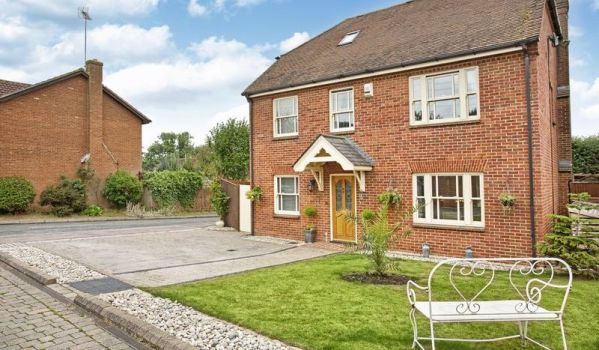 Where to start your property search
Old Town: Old Town prices tend to be higher due to the character homes and attractive High Street, but it's the place to start your search if you have a high-end budget or you want a period property.
The most desirable areas are probably Rectory Lane and Chancellors Park, where you'll find historical, detached period homes with large gardens.
A selection of handsome Victorian homes can be found on streets like Basils Road. These red-brick properties are within walking distance of High Street and have attractive bay windows. Uniform period terraces are also available on Ellis Avenue.
Charming period cottages can be found on Haycroft Road or overlooking Bowling Green. Many of these boast period features including high ceilings, open fireplaces and generous cottage gardens.
New Town: If you want a good-sized family home but have a less flexible budget, look around New Town. Sedate residential streets such as Woodland Way are home to 1950s detached homes with sizeable driveways, whereas semi-detached homes are more common in Ryecroft.
Two- and three-bedroom terraces can be found on Linkways East and Archer Road, but if your budget is more modest you can search for a purpose-built flat in areas, such as Chatsworth Court.
Modern homes are also available. Take a look at the three-storey properties on Mendip Way or snap up a three-bedroom detached home on Milestone Close.
New developments: Take your pick from the new developments that are cropping up in and around the town.
The Keepmoat development Vincent Court is one of the many new estates on the edge of Stevenage. Hunt here for a two- to five-bedroom home, many of which are set around small cul-de-sacs. You can choose from six house styles, all of which have open-plan living areas and enclosed rear gardens.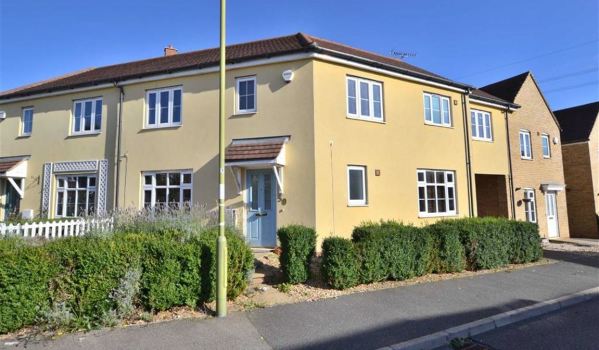 Getting around Stevenage
By rail: Stevenage station runs direct services to London Kings Cross, Moorgate, Newark, Royston, Cambridge and Leeds. At peak times, seven to eight trains per hour run to central London with a journey time of 25 minutes.
By car: Stevenage is well placed for major roads. It's located on the A1(M) and the link to the M25 is just a 25-minute drive away.
To the north of the town, the A1(M) and M1 connect Stevenage to the East Midlands, the Greater Manchester area and the north east.
By air: London Luton Airport is 30 minutes away by car and offers residents access to destinations including Malaga, Copenhagen and Edinburgh. EasyJet and Ryanair are among the flight providers.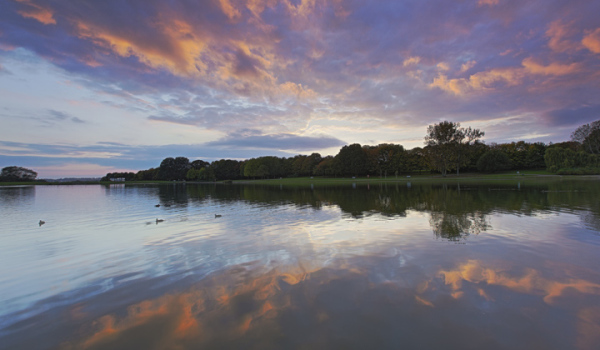 Things to do in Stevenage
History: Find out more about Stevenage's past at Stevenage Museum. The museum traces the town's history from the Stone Age to the present day through displays of archaeology, geology and natural history.
Knebworth House is just a 10-minute drive away from Stevenage centre. It's the former home of Victorian novelist Edward Bulwer-Lytton and is now open to the public.
Learn about the Lytton family and the 500-year history of the house by touring the rooms. Outside, there's a maze and wilderness of the parkland.
If you've got kids, follow the popular Dinosaur Trail to see if they can find all 70 of the life-sized dinosaurs and pre-historic creatures hidden there.
St Nicholas Church is a Grade I-listed building which still has its original Norman tower – made of flint with eight bells. Inside, look out for the medieval graffiti left on the pillars.
Cultural: Live entertainment can be found at the Gordon Craig Theatre. The theatre has 501 seats and hosts regular in-house productions including variety music shows, drama, opera and dance. The main hall is larger holding up to 1,200 people.
As well as being a historical building, Knebworth House and its surrounding land is also home to large rock music festivals.
Over the years it's hosted acts as major as Pink Floyd, Queen and Led Zeppelin – and continues to attract some of the biggest names in music. Keep an eye on the website to ensure you can book a ticket.
Enjoy a free family day out at the annual Stevenage Day. At June 2016's event, residents enjoyed performances from fire eaters and African dancers, as well as bouncy castles, fairground rides and music acts.
Outdoors: Nestled between Stevenage Old Town and the town centre is the King George V Playing Fields. Community events and activities are regularly held here and residents can also take advantage of the football and cricket pitches.
On the outskirts of the town is Hampson Park, a 24-acre park that sits in the middle of a residential area. Relax in the informal garden or send the children off to the play area or BMX track.
Watersports are available at Fairlands Valley Park. The park covers 120 acres and has an 11-acre sailing lake, which is used for canoeing, kayaking, windsurfing and angling. Non-water-based sports, such as climbing, are also available.
Shopping: Westgate Shopping Centre is the main retail area for residents and contains many well-known, high-street shops such as H&M and River Island. Locals can also head to The Forum Shopping Park and the Plaza for yet more favourites such as Waterstones and TK Maxx.
Stevenage also has its share of retail parks, including the memorably named Roaring Meg retail park. Here you can find Argos, Boots and Toys R Us among others.
For independent boutiques, gift shops, delicatessens and clothes shops, there's the High Street in Old Town. You can also find local traders at the indoor market, which hosts more than 50 businesses and 130 stalls. It's open every week between Wednesday and Saturday.
Food and drink: Enjoy traditional food in a Grade II-listed building at On the Green. Choose from lamb cutlets, seared duck breast and drunk pear poached in red wine, or opt for a three-course meal with live music on Jazz Sundays.
For hearty food, try The Fisherman. The menu here consists of crowd-pleasing dishes such as fisherman's pie, BBQ spare ribs and red Thai curry. Or a traditional roast on a Sunday.
If you want something more exotic, try the authentic Thai cuisine served up at Sala Thong Thai. Favourite dishes such as Pad Thai Goong and Tom Yum Soup are all on the menu along with lesser-known, but equally delicious, dishes.
Relax over drinks at Bar & Beyond, a late-night bar and music venue. Listen to live acts and DJs while drinking a cocktail or craft beer, and re-fuel on gourmet hot dogs and burgers.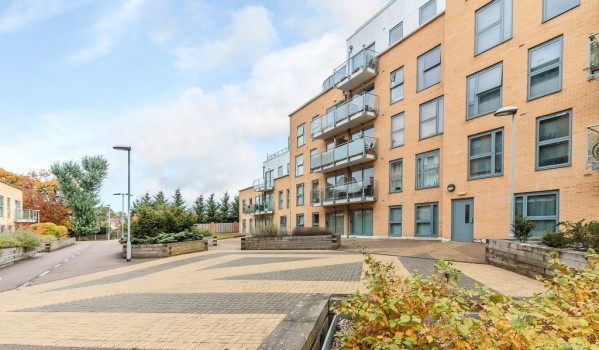 Hidden Stevenage
Follow the footpath from Old Town into Whomerley Wood to find the moat of a secluded 13th-century homestead. Medieval pottery has been found on the site along with older artefacts from Roman times.
5 reasons to live in Stevenage
Excellent commuting to London

Plenty of green spaces

Lots of shopping choice

New housing developments add property choice

Ambitious plans for town centre regeneration
You might also be interested in...
Have you been convinced to give Stevenage a closer look? Let us know what tempted you in the comments below…