Historical Stoke-on-Trent sits in an ideal position between Manchester and Birmingham. So, what can you expect when you move there? Here's a quick guide.
Stoke-on-Trent is a city comprising six towns. Hanley is at the centre, supported by the towns of Burslem, Tunstall, Longton, Fenton and the original Stoke-on-Trent.
Otherwise known as 'The Potteries', the city was once the home of a major ceramics industry. Today it is a popular home for commuters and families looking to get value for money.
Where is Stoke-on-Trent?
Stoke-on-Trent is part of North Staffordshire. It sits about halfway between Birmingham and Manchester in the West Midlands.
It's a linear city with all six of its towns lying roughly alongside the A500. It borders Newcastle-under-Lyme and is only a 40-minute drive from the Peak District National Park.
Despite its ideal location, house-hunters don't need deep pockets to buy a home here. Average values sit at just £142,000, making it one of the most affordable areas in the county. You can check the latest prices with the Zoopla House Price Tool.
Check out our detailed guides for everything you need on the neighbouring cities of Manchester and Birmingham.
Living in Stoke-on-Trent: what to expect
The six town centres have a distinctive Victorian feel thanks to the city's ceramics industry in the 19th century. Grids of tight-knit red-brick terraces form the backbone of the property market along with some larger, more imposing period homes.
Hanley is the focal point of the city. It's valued for its shopping and is becoming a popular nightlife spot thanks to venues such as its concert hall Victoria Hall and a growing number of bars and restaurants.
For more shops and entertainment, the bright lights of Manchester and Birmingham are always less than an hour away by train.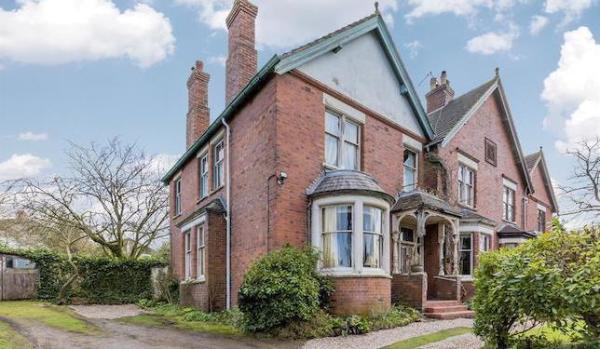 Top places to start your property search
Hanley: Some of the best examples of the ubiquitous Stoke-on-Trent red-brick Victorian terrace can be found on Jasper Street and Cornes Street. For slightly larger more modern terraces, take a look at the 1970s family homes on Seymour Street and Town Road.
Luxury contemporary homes are also available. Modern town houses with four bedrooms and a riverside location are available on Rosedawn Close West, or you can find an upmarket flat on Lock Keepers Way. These apartments have two-bedrooms and outside decking for views over the river.
Other new developments include Johnsons Wharf. It's part of the city's waterside regeneration programme and features two- to four-bedroom flats with designer kitchens and stylish interiors.
Burslem: Burslem has a decent choice of brand new homes – have a look at the three-storey town houses with integrated garages on Darwin Drive for examples.
The traditional two-up, two-down terrace also dominates the market – two-bedroom versions stand shoulder-to-shoulder on Macclesfield Street, Wade Street and Kelsall Street and three-bedroom versions line Lincoln Road.
For comfortable family homes, the attractive 1920s semis on Hall Road may catch your eye. They typically have three bedrooms, airy bay windows and large rear gardens.
Tunstall: Executive detached homes with spacious rooms and neat gardens can be picked up on roads such as Hurricane Grove.
For something a little more modest, check out the modern dormer-style bungalows on Norton Avenue. Many of them offer surprisingly large gardens.
If you're looking for the Victorian terraces, start your hunt on Fuller Street and Kenworthy Street. Alternatively, opt for a modern purpose-built two-bedroom flat on Palace Court on Wardle Street.
Longton: Hunt down Cocknage Road for roomy detached homes. Hidden behind the trees are a few five-bedroom period properties with feature fireplaces and prominent bay windows.
Alternatively, look out for the substantial post-war semi-detached and detached homes on the same streets.
Yet more post-war detached homes are available on Star & Garter Road. Many of these homes have attached garages, large driveways and generous gardens. If you'd prefer a one-storey home, take a look at the detached three-bedroom bungalows on Longton Hall Road.
Fenton: Victoria Road is just one of the many streets decorated with Victorian terraces. If you're looking for a more modern terrace, you can find some on streets such as Annette Road.
For a family home, take a look at the post-war semis on Fenpark Road. These properties have three bedrooms with modest gardens that overlook a nearby park. Yet more semis can be found on Goldenhill Road.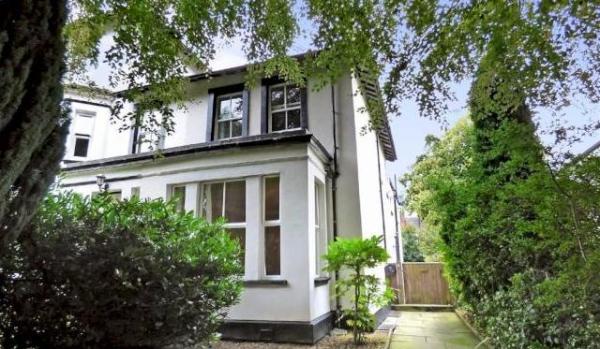 Stoke-on-Trent: Regimented rows of Victorian terraces line streets such as Butler Street and Selwyn Street. Breaking up the rows are occasional four-bedroom detached houses that boast arched doorways and extensive gardens.
The largest and most attractive homes can be found in the nearby suburb of Penkhull. Princes Road and Thistley Hough are just some of the streets with large three-bedroom 1920s semis with long rear gardens, high ceilings and bay windows.
More unusual listed homes occasionally crop up too – take a look at The Villas for some houses with Italian-style architecture.
Best ways to get around Stoke-on-Trent
By rail: Stoke-on-Trent, Longport and Longton all have train stations. From Stoke-on-Trent travellers can catch trains to Birmingham New Street, Bristol Temple Meads, Crewe, Derby, Exeter St Davids, London Euston and Manchester Piccadilly.
Both Manchester and Birmingham can be reached in 50 minutes. A journey to London Euston can take between 1.5 hours and two hours, 20 minutes.
By car: The six towns of Stoke-on-Trent are spread along the A500, which links them north to south.
To the west lies the M6, which connects Stoke-on-Trent with Warrington to the north and Birmingham to the south. Residents can also connect easily to the M1 in the east by following the A50.
By air: Manchester Airport is a 45-minute drive away. The airport has more than 200 direct flights to both domestic and international destinations, including long-haul flights to locations such as Chicago and Los Angeles.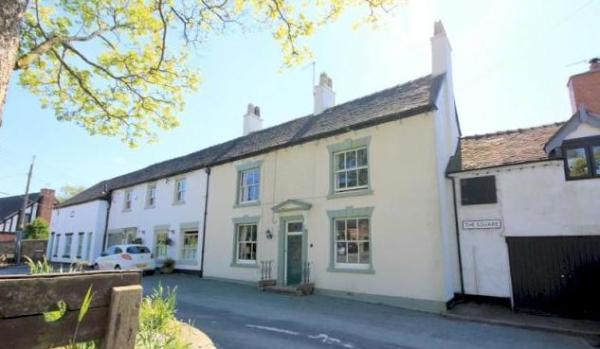 Best things to do in Stoke-on-Trent
History: Stoke-on-Trent's history as an urban and industrial centre can be traced at the Potteries Museum & Art Gallery. Collections include Staffordshire ceramics, a Second World War spitfire and items from the Staffordshire Hoard. Its gallery also has artwork by Picasso and Degas on display.
Ford Green Hall and museum is a 17th century timber farmhouse which has been refurbished to showcase what life was like in the early modern period..
Cultural: One of Stoke-on-Trent's premier venues is the Regent Theatre. Originally opened in 1929, this Art Deco theatre now showcases work by touring productions, including opera, dance, drama and musicals.
AirSpace has an evolving programme of contemporary art exhibitions. The gallery was opened in 2006 and now hosts work by both nationally and internationally acclaimed artists.
Outdoors: Park Hall Country Park is a large nature reserve and a Site of Special Scientific Interest. Visitors can explore its woodlands, heathland and ponds by following its marked trails. Look out for kestrels, skylarks and partridge during your visit.
A favourite park of dog-walkers and families is Burslem Park. It's a Grade II-listed Victorian park with a lake, pavilion, formal terrace garden and ornamental fountains. There's also a skating rink, tennis courts and playing field.
Alternatively, head to Westport Lake. It's a good spot for birdwatching and walking and has a cosy café with panoramic views.
Shopping: Hanley acts as Stoke-on-Trent's shopping centre. The main arcade is the Potteries, which houses high-street favourites such as Accessorize, Debenhams and H&M. Shoppers can also find a mix of chain restaurants and cafés inside.
Hanley has an indoor market too. Every week 130 stalls are set up selling fresh and household products as well as services such as hairdressing and tailoring.
Food and drink: Stoke-on-Trent prides itself on its ale and beer. To sample what's on offer, visit the Titanic Brewery. It opened in 1985 and now offers tours followed by hot food and a few pints.
Places to eat in Stoke-on-Trent include The Orange Tree Bar and Grill. The restaurant is found in a Grade II-listed Georgian property but the interior and menu are very contemporary. Try a Rosie & Gin cocktail or a mojito with a 28-day aged steak or burger for a taste of what's on offer.
Stoke-on-Trent restaurants also serve more traditional food. Baby Russets prides itself on its true English cooking and serves up crowd-pleasing favourites such as steak and kidney pie.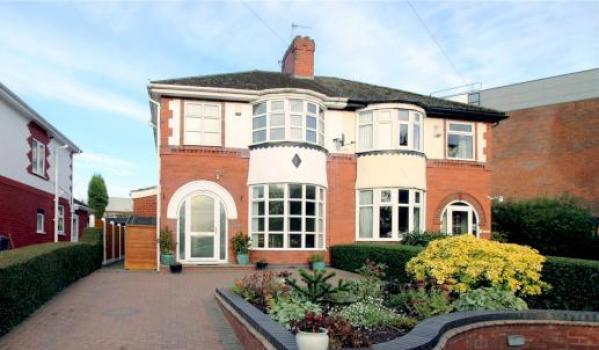 Hidden Stoke-on-Trent
Hanley's Oatcakes and Pikelets shop sells traditional Staffordshire food made from original historic recipes.
5 reasons to live in Stoke-on-Trent
Affordable housing
Plenty of terraced and family housing
Growing cultural scene
Ideal position for commuting to Birmingham and Manchester
Diverse shopping
You might also be interested in...
Have you added Stoke-on-Trent to your house-hunting list? Tell us why in the comments below…