Whitstable's seaside location and bohemian lifestyle are drawing house-hunters.
Whitstable is a seaside town on the north coast of Kent. The county is known for its rural and coastal landscape, earning it the name the Garden of England (find out more with our dedicated guide).
The town itself has bucket loads of charm, from its pretty weatherboard property and quaint high street, to its beach huts and seafood restaurants. It's also well known for its oysters, which have been harvested and cultivated in the town since Roman times.
And to top it off, the town has direct train services to London.
House prices reflect Whitstable's popularity. The current average stands at £337,000, well above the average for Kent as a whole. You can check up-to-date prices here.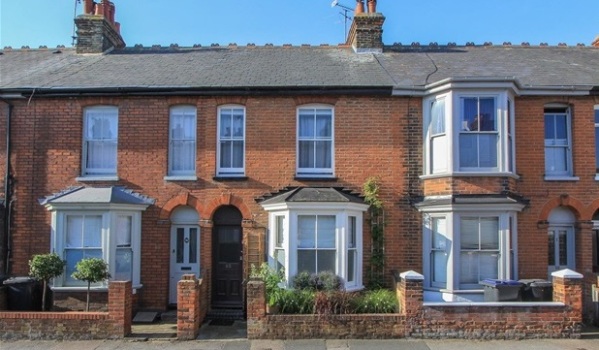 Living in Whitstable: what to expect
Whitstable has a quirky community and an artistic, laidback culture. Boutique craft and gift shops sit side-by-side with delicatessens, butchers and bakers.
The town is proud of its sea-faring history. The harbour is a focal point to meet and sample local produce. The oyster industry is even celebrated here in a large annual festival.
Watersports are popular too, as are long walks and bike rides into the Kent countryside.
But it's also easy to access the bright lights of the city, with Canterbury and London both nearby.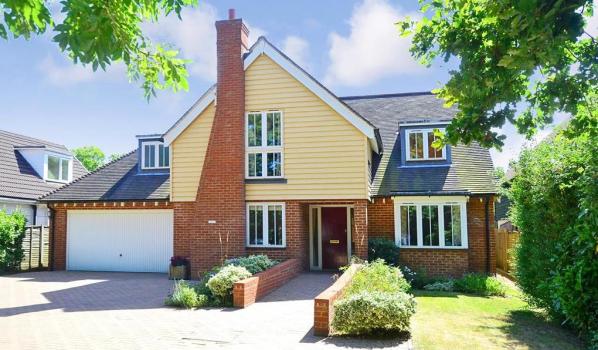 Where to start your property search
Town centre: Look on roads such as Kent Street for modest Victorian homes and Clare Road for semis with gables and bay windows. Some properties have been converted into flats.
More Victorian terraced and larger Edwardian homes can be found just outside the town centre - check out Canterbury Road.
For more modern houses, look to the outskirts of Whitstable. Twentieth-century semis with decent gardens are available on streets such as Hillside Road, while terraced and semi-detached homes dating from the 1970s can be found on Ivy House Road and The Heath.
If you're looking for a flat and want to be in the heart of Whitstable, search the High Street. You can also find new blocks of flats that have views across the town and to the sea.
Suburbs: Just over a mile away from the town centre is the sought-after neighbourhood of Tankerton. For the best uninterrupted views over the sea, look at the properties on Marine Parade. Large Victorian houses dominate this area, some of which have been converted into comfortable flats.
If you look a little further inland to streets, such as Fitzroy Road and Priest Walk, you'll find substantial semis and detached family homes.
Swalecliffe is another popular neighbourhood where you can search for period cottages with wood-burning stoves and open fireplaces on streets like Herne Bay Road, or bungalows on Woodman Avenue.
If you want a bungalow, you'll find plenty to choose from in the village of Seasalter. Take a look at Milner Road and MacDonald Parade for twentieth-century single-storey properties.
Alternatively, check out areas such as Kimberley Grove, also in Seasalter, for spacious family homes with generous gardens. You could also look for modern homes overlooking the sea on Fairway Crescent.
For a more rural setting, opt for the village of Chestfield. Hunt around the outskirts for substantial detached homes with five or more bedrooms. Areas like Molehill Road are also ideal if you're looking for a bit of seclusion.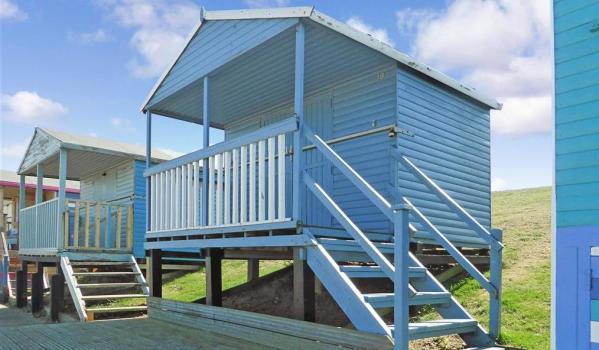 Getting around Whitstable
By rail: Whitstable train station runs hourly trains to both London St Pancras International and London Victoria. The journey times are 80 minutes and 90 minutes respectively.
Direct train services also run to Ramsgate and Folkestone West.
By car: The area is chiefly served by the A299, which takes you onto the M2. The A299 can also be used to access the A2, which connects to the Port of Dover and the Eurotunnel terminal in Cheriton.
By air: The major London airports are relatively easy to access. Stansted Airport is 90 minutes away by car, while Gatwick and Heathrow airports are two hours away.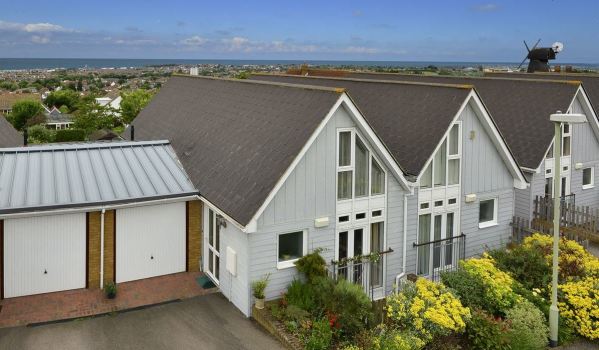 Things to do in Whitstable
History: Top up your knowledge of the town's maritime history and oyster fishing industry at the Whitstable Museum and Gallery. You can also learn about how the town became the home of the world's first passenger steam railway.
Uncover Whitstable's hidden alleyways and walk in the footsteps of past smugglers. The town is full of narrow, secret passageways that run between High Street, Middle Wall, Island Wall and the beach. Hold your breath as you slip down Squeeze Gut Alley and look out for the guards down Coastguard Alley.
Outdoors: Wander along the shingle beaches or catch crabs. The best spot is West Beach, home to pretty rows of beachfront cottages, so make sure you have plenty of bait.
If you're feeling more adventurous, have a go at a watersport, such as windsurfing, paddle boarding or kite surfing.
Why not walk the dog or ride your bike along Tankerton Slopes? This popular area is the perfect viewing platform for the summer regattas, as well as a sledging location in the winter months.
And follow the trails across Clowes Wood, which is located between Canterbury and Whitstable.
The gardens of Whitstable Castle are also worth exploring. The manor house was built in the 1790s and its grounds are now open to the public all year round. Keep an eye on the castle's calendar for special events such as the May Day celebrations.
Cultural: Satisfy your thirst for art by checking out the work on display at the Walker-Platt Gallery. This exhibition space is regularly hired out by artists and curators and the main gallery is open every day of the week.
Admire the work of local artists at the Fish-Slab Gallery. This not-for-profit venture has exhibitions of photography, painting and sculpture.
See plays and performances at the Playhouse, which is home to the Lindley Players. You can also see live music at pubs like The Duke of Cumberland.
Shopping: If you love seafood, make sure you pay regular visits to Whitstable Harbour. It's home to the fish market, which has dozens of stalls selling fresh sea food, including the famous Whitstable oysters. Make sure you don't miss the summer barbecues.
For boutique shops, venture across to Harbour Street, which is lined with picture-postcard shops set in old buildings.
And head to the Whitstable Farmers' Market. It's held on a Saturday, twice a month, and all stalls are run by sellers from within 30 miles of Whitstable. Sample seasonal preserves at Karly's Kitchen or try a luxury sausage roll from Whitstable Larder.
Festivals: Celebrate the Whitstable Oyster Festival, which is held every July. It lasts 10 days and features food and live performance, including music and stand-up comedy. Watch the colourful street parade and cheer on your favourites in the always-popular muddy tug of war.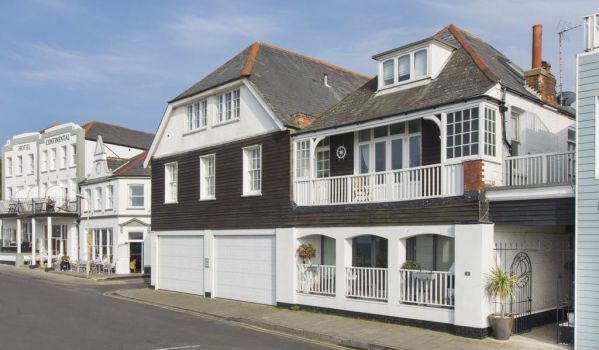 Food and drink: Tuck into tasty pub food at The Old Neptune, which is right on the seafront and regularly hosts pub bands.
If you're a fish and seafood lover, head to the Whitstable Oyster Company Restaurant to sample the best of what Whitstable has to offer. Try the mussels with local Biddenden cider, cream and mustard or for something a bit different, the char-grilled razor clams.
For honest, traditional food, get a seat at the Tudor Tea Rooms. The half-timbered building gives you a cosy place to enjoy home-made puddings and cakes or a more substantial three-course lunch.
Sit down with friends for afternoon tea at the Orangery Tea Rooms. Take your tea on the terrace in the summer months and opt for either a traditional meal or a more upmarket selection that includes champagne.
If you love wine, then quiz the servers at The Wine Room. The knowledgeable staff will help you choose a bottle from the shelf or fridge, which you can enjoy in-store or take home to drink later on.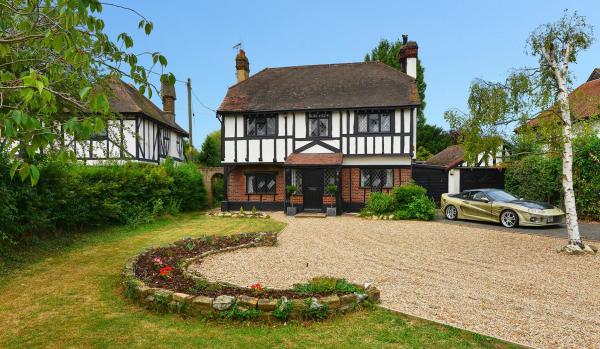 Hidden Whitstable
Hire a boat to see one of Whitstable's hidden relics. The Maunsell Forts were erected in the estuary in the 1940s and were used as anti-aircraft gun platforms. They then had a second life as the base of pirate radio stations in the 1960s before being abandoned and allowed to rust away.
5 reasons to live in Whitstable
Coastal living
Easy access to the Kent countryside
Quirky, bohemian community
Plenty of independent shops and seafood restaurants
Good commuter connections to London and Canterbury
You might also be interested in...
Have we missed anything out? Let us know what you think makes Whitstable a great place to live...