Looking for a hidden gem that's just a short journey from the beating heart of Manchester? Wigan could be it.
On the banks of the River Douglas in Greater Manchester you'll find the town of Wigan. It was once a mill and coal-mining town, but large regeneration schemes are now helping it to shed its industrial past and point it towards a bright residential future.
Part of Wigan's modern appeal is that it lies just 16 miles outside the thriving city of Manchester (find out more about Manchester with our dedicated guide). Its house prices are also very eye-catching.
The current average property value in Wigan is £148,000, which easily beats the prices found in Manchester and Greater Manchester overall. Take a look at the most up-to-date Zoopla data here.
Living in Wigan: what to expect
Wigan is excellently-positioned for commuting with regular train services to cities including Liverpool and Manchester.
But this doesn't mean Wigan is without attractions of its own. The town's reputation as a centre for live music for example, is growing fast. You can now take advantage of often free performances at one of its festivals or just head to a pub for real ale and local bands.
And Wigan is looking to develop these cultural credentials further. The iconic Wigan Pier is set to be rebranded as the 'Wigan Pier Quarter' over the next 10 years with a new performance venue, shops and community garden.
The town is not short of green spaces either. Haigh Country Park and Mesnes Park have recently been the focus of regeneration plans, and areas such as Alexandra Park hold Green Flags for their facilities.
Where to start your property search
Town centre: Take your pick from the tight-knit terraced homes. Modest two-bedroom options are available in areas such as Brookhouse Street and Hilton Street, whereas larger three-bedroom homes can be found on streets like Avondale Road. The latter also come with decent-sized gardens.
If you're looking for a flat, affordable options are available above shops on Mesnes Street. Purpose-built, one-bedroom flats are also available at Cross Yard, which is near the green areas of Haigh Country Park and Mesnes Park.
Comfortable and contemporary semis can be found on Pool Street. Alternatively, you could opt for a spacious 1930s semi-detached home on Knowsley Road.
If your budget can stretch a little further, take a look at the stately Victorian homes on Bridgeman Terrace. These homes benefit from proximity to Mesnes Park and come with four or more bedrooms.
There's also the option of an imposing Edwardian terrace on Douglas Road. These homes typically have four bedrooms and benefit from character features like high ceilings and bay windows.
Suburbs: To the north of Wigan is the popular suburb of Standish. Look to this town for substantial period homes on tree-lined streets, like the ones on Chorley Road. If you have a tighter budget, take a look at the 1930s semis with generous gardens or modern two-bedroom apartments on Wigan road. If you're looking for a new-build home then head just up the road to Shevington, where you'll find the Oakwood Meadows development.
For country views, check out the properties for sale in Orrell. Find a 1900s semi or a sizeable Victorian house on Spring Road, or choose an executive detached property on Orrell Road. Slightly more humble stone terraces are available on roads like Church Street.
Pemberton is another sought-after location and benefits from its own train station. Secure a home with original period features on Ormskirk Road, or go for a contemporary town house like the ones on Fieldings Close. Twentieth-century family homes are also on the market on Cromford Drive.
If you'd prefer something more rural, take a look at what's available in Upholland. This village has attractive period houses on Church Street, some of which have six or seven bedrooms. For stunning country views, look at the pricy detached homes on College Road. Less roomy budgets can be satisfied with a terraced cottage on School Lane.
For those with very flexible budgets, take a look at Haigh Country Park. Within this old country estate you'll find listed houses, renovated stone farmhouses and barns, all of which have the benefit of panoramic parkland views.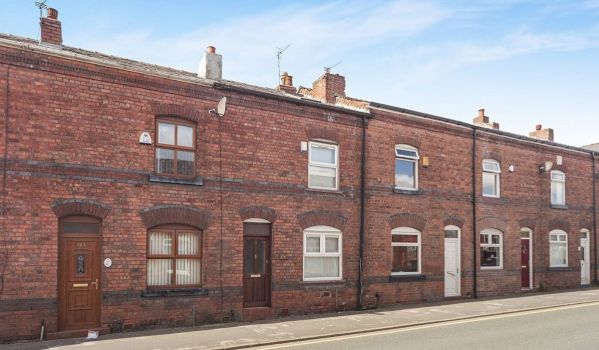 Getting around Wigan
By rail: Wigan has two train stations in its town centre – Wigan North Western and Wigan Wallgate.
North Western Station has direct services to Edinburgh, Glasgow Central, Liverpool Lime Street, Liverpool South Parkway, London Euston, Manchester Airport, Manchester Piccadilly and Preston.
Trains run from Wallgate to Manchester Victoria and Manchester Airport, but also offers services to Blackburn, Kirkby, Southport and Stalybridge.
Manchester can be reached in 30 minutes whereas the airport can be reached in 50 minutes. Trains to London take two to three hours.
By car: The town lies on the meeting point of the A49 and A577. These roads can easily connect residents to the M6, M58 and M61.
By air: Locals have easy access to Manchester Airport. Here you can catch direct flights to more than 200 destinations, such as Beijing, Paris and Barbados.
Liverpool John Lennon Airport is also within reach. From here you can fly to Spain, the Netherlands, Italy and France with providers like Flybe and easyJet.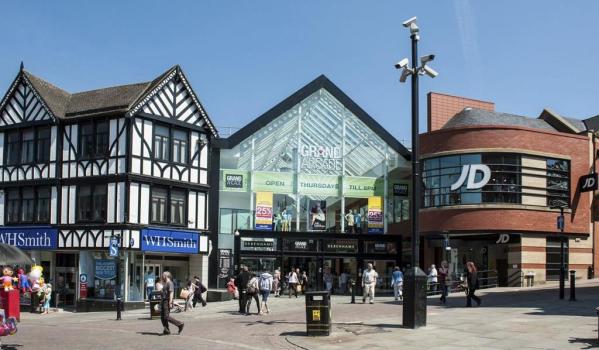 Things to do in Wigan
History: Get to grips with Wigan's history by browsing the artefacts at the Museum of Wigan Life. The museum has 30,000 objects related to living in the town, including Roman pottery and 16th-century pewter.
Admire the extensive restoration work at Wigan's oldest Church. The Church of All Saints was founded sometime before 1199, but most of the structure now dates from 1845 and 1850. Check its calendar for live music events, which are hosted throughout the year.
Learn about Wigan's history as a textile producer by touring Trencherfield Mill Museum on Wigan Pier. The mill has one of the largest and finest examples of a mill steam engine, which is now more than 100 years old. Time your visit with a 'Steam Sunday' to see the engine in action.
Culture and music: If you're a music fan, take advantage of the gigs held during Wigan Live Festival. It takes place over two days and showcases around 60 bands in various venues. All music tastes are catered for, so you're bound to find something you like.
Thespians should head to the Little Theatre to satisfy their need for drama. This intimate theatre has just 230 seats but manages to host eight productions a year. Make sure you book a ticket to see its popular Christmas pantomime.
You can also appreciate Wigan's live music and arts scene at venues like The Old Courts. Check out this arts hub for workshops, community theatre, an art gallery and a live lounge. If you're brave enough, sign yourself up for the open mic night.
Shopping: Get ready to shop at the Grand Arcade. This large shopping centre has plenty of high-street favourites, including Debenhams, Marks & Spencers and H&M.
Alternatively, head to the Galleries Shopping Centre. It comprises The Galleries, the Makinson Arcade and Marketgate, and has more than 80 independent and high-street shops for you to work your way through.
On the outskirts of Wigan is Robin Park, a sports, leisure and retail complex. Here you will find large retail stores like Next and Boots.
Outdoors: Take a break from the town by visiting Mesnes Park. It sits on the edge of the town centre and has recently undergone a £6.1m restoration. Stroll around the formal gardens, waterfall and lake, and make sure to keep an eye on the events held in the park and bandstand.
Get some fresh air at Haigh Country Park. Wander through the 250 acres of woodland and parkland and admire the views across Douglas Valley, or take the children to the play area or mini railway. There's also a golf course for lovers of the sport.
Food and drink: Be a brave competitor or an enthusiastic supporter at the Wigan World Pie Eating Championships. The event is hosted every December in Harry's Bar and challenges competitors to eat a standard pie in the fastest possible time.
Have a unique dining experience at Summat to Ate in Hindley. If you love steak, cook yours to perfection on a volcanic stone that is heated to 400 degrees Celsius. Alternatively, have your meat grilled for you and served with chunky chips.
If you prefer vegetarian food, make sure you sample the fare at The Coven. This vegetarian and vegan café has a 'secret' garden for summertime and serves tasty meals such as falafel burgers and Chinese fritters.
Satisfy your sweet tooth at Lilly & Arthur's. This café uses locally sourced ingredients to make its cakes. Make sure you sit down for their popular breakfast too.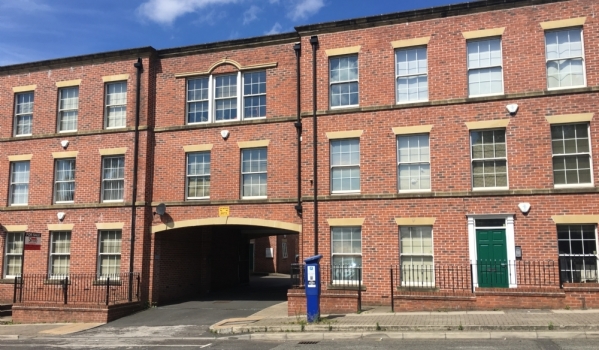 Hidden Wigan
Wigan is the host of an international jazz festival that attracts world-class artists. A range of jazz genres and styles are shown over four days, including performances by artists like Jools Holland and his Rhythm & Blues Orchestra.
5 reasons to live in Wigan
Affordable housing

Good commuter connections

Regeneration projects underway

Good mix of housing from terraces to grand detached homes

Lots of venues for live music
Have you been sold on the idea of living in Wigan? Let us know your reasons in the comments below…
You might also be interested in...