If high prices and hectic city living is pushing your house hunt to the countryside, the quiet village of Winlaton could be what you're looking for.
Winlaton is a small village in Tyne and Wear. Its hilltop position means it boasts views over the River Tyne to the north and fields and woods to the south.
It was once a key local producer of steel – in its heyday it forged Buckingham Palace's gates. This industry is now gone, and in its place are landscaped country parks.
Winlaton is ideally suited for commuting; Newcastle is only a 20-minute drive away and an even shorter train journey.
The average house price is just £138,000, which is well below the average for Tyne and Wear overall (check the latest prices here).
Find out what there is to see and do in Tyne and Wear by reading our informative guide.
Living in Winlaton: what to expect
Much of the housing is sturdy, family-friendly 20th century property, including detached homes, semis and bungalows. Clusters of terraces cut from yellow stone also line the streets.
The village's heart is along Front Street, where there are corner shops, local stores and take-aways. For more retail therapy, you can beat a path to the boutiques and shopping centres of Newcastle.
Rolling countryside is on your doorstep, but if you're after more wilderness the Northumberland National Park and North Pennines, an Area of Outstanding Natural Beauty, are both less than an hour away by car.
There are two local primary schools in the area. The Winlaton West Lane Community Primary School is a few minutes' walk from the village centre and the Parkhead Community Primary School received a 'good' rating from Ofsted at its last inspection.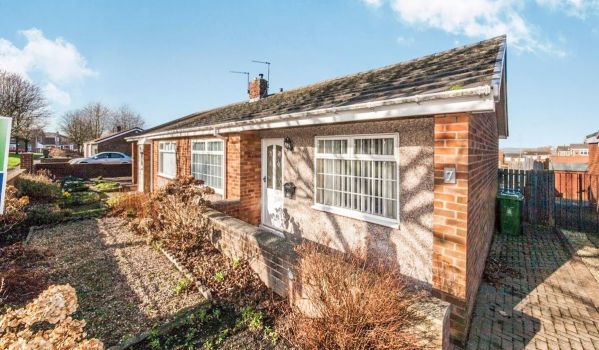 Where to start your property search
Terraced homes of golden-coloured stone line roads such as North Street and Blaydon Bank. On the latter, the houses benefit from large front gardens as well as attractive stone walls.
Red-brick Victorian terraces are scattered throughout the village. The homes on Litchfield Lane and May Street are typically flat-fronted and have on-street parking.
Look for purpose-built blocks of flats on tranquil cul-de-sacs, such as Ambrose Court and Fairfield Place, and mid-20th-century bungalows on Mount Pleasant and Stampley Close.
For family homes, consider the Hanover Estate. Silverdale Drive has 20th century detached properties as well as comfortable semis, many of which have driveways and garages.
There are also spacious semis on Beweshill Crescent, where four-bedroom 1950s homes have generous gardens, smart paved driveways and views over the countryside.
Alternatively, plump for a roomy detached home from the late 20th century on Knobbyends Lane. Houses are set back from the road with unimpeded views of the countryside.
Find a mix of housing, including 19th century cottages and stone-built, one-bedroom terraces with galley-style kitchens in Caledonia, one of the more sought-after areas.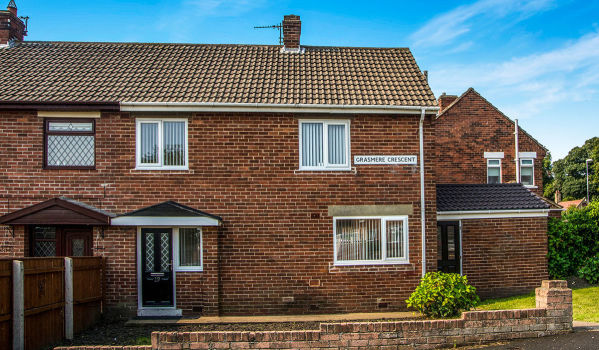 Getting around Winlaton
By rail: The closest station is at Blaydon. Services run to Hexham, Middlesbrough, Nunthorpe and Newcastle, with the latter journey taking just 15 minutes.
The Metrocentre is also only a 10-minute drive away. From here, you can catch a tram to Newcastle and other towns in the Tyne and Wear area.
By road: The nearby A694 runs in a north-south direction. You can use it to connect to the A1, which heads north and crosses the River Tyne towards Newcastle. By following the A694 south, you'll pass through other small villages in the Derwent Valley.
By air: To fly to both domestic and international locations, head to Newcastle International airport. It's the largest airport in the north east and has direct flights to 80 destinations, including long-haul flights to Dubai.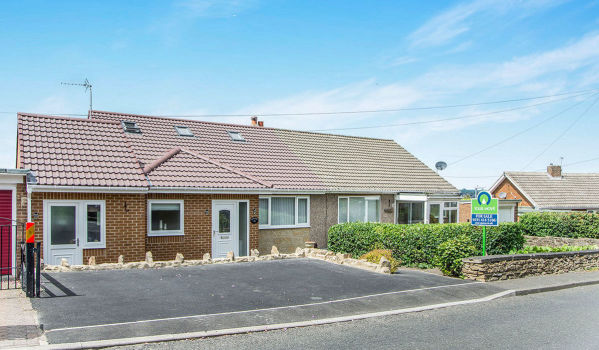 Things to do
History: The Lockhaugh Railway Viaduct is 500ft long and was constructed in 1836 to protect the Gibside Estate from the encroaching railway. It is an excellent vantage point if you're a birdwatcher searching for red kites.
Head to Winlaton Mill and look beside the river for the former ironworks. Much of it has been landscaped over and is now part of Derwent Park, but the ruins of the dam and some workers' houses are still visible.
Culture: Join friends and neighbours at the Winlaton Centre. This community centre hosts a number of activities and social groups, including art classes and playgroups.
For a low key night out, head to the Winlaton New West End Social Club. It has a beer garden for summer evenings as well as a dart board and pool table. Look out for live comedy nights and pub quizzes.
Outdoors: Derwent Park is a charming mixture of woodland, meadows and riverside. Follow the 11-mile Derwent Walk and keep a lookout for roe deer and woodpeckers.
The Gibside Estate is now owned by the National Trust and is the go-to place for outdoor activity. Wander around the 18th century landscaped garden, let the kids loose on the Strawberry Castle play area or take the dog for a walk on one of four walking trails. Orienteering, running groups and organised bike rides are all available. And if you're a night owl, try the night runs to explore the estate in the dark
In springtime, stroll around Lands Wood to see the ground carpeted in bluebells.
Sports: The Winlaton Vulcans RFC was founded in 1896. The rugby team now plays and trains on the Axwell View Playing Fields.
The Whickham Golf Course in Hollinside Park is a popular spot. The course was modernised in 2016 but still boasts a challenging path through pretty parkland. Its licensed bar and lounge area boast snooker tables and if you're hungry, you can sit down to a three-course meal.
Winlaton Skatepark, an all-concrete park, has plenty of obstacles. These include a mini ramp, quarter pipes, flat bank, ledges and rails.
Shopping: Stock up on necessities at the local shops or order a take-away on Front Street. For a slightly wider selection, you can go to Blaydon, which has a number of supermarkets and high street favourites.
For fresh local food, head to the Gibside Estate, which hosts its own market twice a month. Cheese-makers, bakers and local farmers all set up stalls here, accompanied by live music.
Food and drink: The Red Kite pub in Winlaton Mill is a local favourite. Enjoy themed food nights and hearty dishes of roast chicken and mussels and chips.
For live sports, meet friends at The Highlander. This pub serves cask ales that you can enjoy while watching live horse racing and other sports.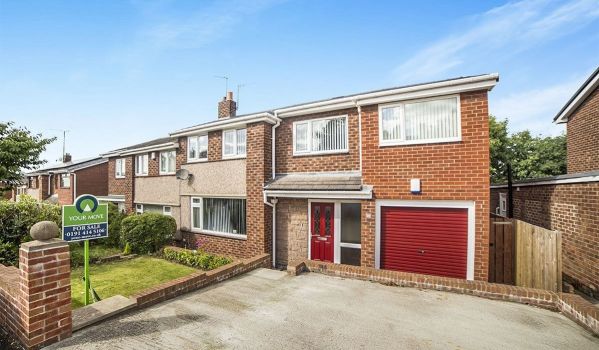 Hidden Winlaton
There's an unexpected clearing in Lands Wood – with a circle of oak trees in the middle. Local legend maintains that this is a 'witches' circle', and it has been associated with many stories involving witches, sorcery and hauntings.
5 reasons to live in Winlaton
Easy commute to Newcastle

Affordable house prices

Close to country parks, river walks and the Derwent Valley

Proximity to local shops and take-aways on Front Street

Excellent choice of stone terraces and comfortable family homes
Do you have anything to add about Winlaton? Share your thoughts in the comments below.