Wolverhampton's location and ambitious regeneration plans is tempting more homebuyers to make the city home.
Wolverhampton, which commands a central location in the West Midlands, was given a city status in 2001. Fast-forward 15 years and a swathe of redevelopment works are either in progress or in the pipeline.
An estimated £3.7 billion has been put forward to transform the former industrial city into a new engineering hub and living space. Plans include a pledge to create 10,000 new homes by 2026.
As a result of this investment, the city has been named as one of the top 10 fastest growing economies in the UK. (Other midlands cities which have featured in this index include Derby in Derbyshire).
Current house prices in Wolverhampton are attractive by national standards. The average sits at £178,000, according to Zoopla data, so it's affordable as well as up-and-coming. You can check up-to-date prices for Wolverhampton here.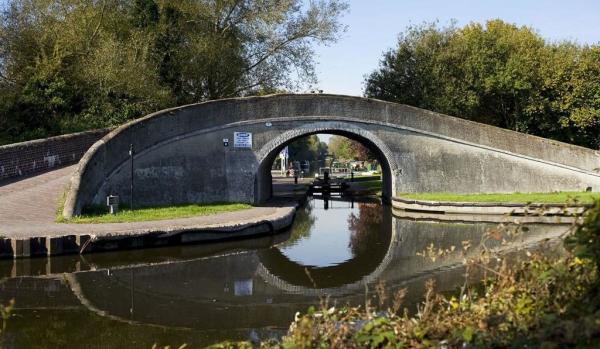 Living in Wolverhampton: what to expect
Wolverhampton expanded dramatically during the Industrial Revolution thanks to its railway and network of canals. As a result, many of its buildings date from the early 20th century or before.
Wolverhampton forms part of the 'Black Country', a name that refers to both the area's coal deposits or the smoke from its old industry. These industries have inevitably faded over the years, although modern Wolverhampton is still renowned for its engineering, particularly in aerospace.
The city's future looks bright. Around £992 million has now been pledged to regenerate the largely pedestrianised city centre, with £35 million set to revamp the city's main retail district.
Wolverhampton will also benefit from the Government's 'devolution deal'. This £8 billion deal pledges to introduce new jobs, more housing, faster transport and better public services to the area. In short, residents have a lot to look forward to.
In the meantime however, you can still benefit from the 600 shops in the city, 250 of which are independent. Indoor and outdoor markets are held four days a week and there are monthly specialist craft and farmers' markets.
Wolverhampton's Molineaux Stadium is a great Wolverhampton spot for building community bonds. Book a ticket for a wide range of concerts or to cheer on the 'Wolves' football team. You can also burn off some energy of your own at one of the city's many fitness and leisure centres.
If you need a change of scenery, simply hop on the train and take advantage of Wolverhampton's direct rail services to major cities including Birmingham, London and Liverpool.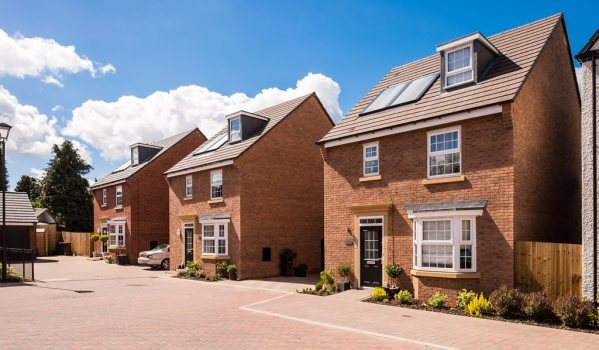 Where to start your property search
Popular areas include Goldthorn Park. It's just 1.5 miles from the city centre and features many period homes – largely spacious Victorian. Search Goldthorn Road for substantial three-bedroom houses.
Skidmore Avenue and York Gardens are other areas near the city centre that offer comfortable period homes. Large semis and detached houses are all available too.
Most sought-after areas lie in the suburbs of the city. In the north-east is Wednesfield. Look here for 20th-century semis or some period bungalows. Wards Bridge also has some new-build properties.
The town of Bilston sits to the south-east and is about three miles from Wolverhampton. New-builds can be found along Bay Avenue and terraced homes are available on roads such as Broadmeadow Green. Search Coseley for large detached homes and Edwardian terraces.
Penn and Lower Penn are becoming increasingly popular due to their range of comfortable homes.
Penn is the more affordable of the two: cottages can be found on Church Hill, while new apartments can be snapped up in the Magnolia Court development.
Homebuyers can find converted barns, large detached homes and 1970s properties in Lower Penn. Some period properties can also be found on roads such as Showell Lane.
You'll also find barn conversions on the market in Sedgley, which is located between Wolverhampton and Dudley. Search along Langland Drive if you want a comfortable detached home with a view.
Grand properties are available in the village of Tettenhall, which is one of the more expensive suburbs. Spacious late-Victorian houses line Clifton Road but there are also more modern homes available too, such as those on Wergs Road.
For new-builds, look to developments such as the one planned at Bilston Urban Village. This new development area will be constructed over the next few years. It will have 500 new-build houses and will offer residents direct access to Junction 10 of the M6. The Midland Metro will also offer fast access to both Birmingham and Wolverhampton.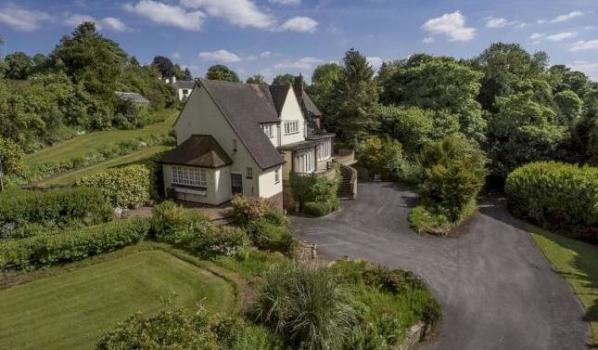 Getting in and around Wolverhampton
By train: Wolverhampton train station runs direct services to several majot cities. Residents can reach Birmingham New Street in just 17 minutes, while trains to London Euston or Oxford take 90 minutes. It takes 80 minutes to get to Manchester Piccadilly or Liverpool Lime Street.
A train to Birmingham International takes just half an hour while a trip to Southampton Airport Parkway takes about three hours.
By car: Wolverhampton is conveniently located near the M6, which tracks north, and the M45. A ringroad around the city aids traffic flow.
By air: Birmingham International is the closest airport for locals. Flights to over 110 worldwide destinations are offered by operators including easyJet, Ryanair and Virgin Atlantic.
Things to do in Wolverhampton
History: Get a sense of the city's history by visiting Black Country Living Museum. This open-air museum has 26 acres to explore – ride a tram or chat to one of the village residents to see what life was like in the 19th century.
Explore one of the estates on the outskirts of Wolverhampton. Moseley Old Hall is a 17th-century farmhouse that once sheltered King Charles II after the Battle of Worcester. Boscobel House was another refuge of the King – take a look at the 'Royal Oak' to see his hiding place.
Take a trip outside the city to see the ruins of the White Lady Priory. This 12th-century church once housed a small nunnery of Augustinian nuns. It was yet another hiding place of Charles II and housed the king before he left for Boscobel House.
Outdoors and sports: If you need to stretch your legs, stroll around Pendeford Mill Nature Reserve. There are 24 hectares to roam, so make sure you take a picnic for sustenance as you explore one of the many guided walks.
Head to the Danescourt Japanese Garden for some urban serenity. This garden is modelled on those in Japan and is designed to inspire meditation and contemplation.
West Park is another relaxing green space for residents. It has a lake, conservatory and a bandstand for summer performances. Hickman Park is a favourite among families for its children's play area and open air theatre.
If you want to learn a new skill and burn some energy, head to Wolf Mountain. This sports centre has huge indoor caves for bouldering and climbing, as well as a purpose-built archery area. Mountain biking facilities are also offered, so make sure you take your bike.
Arts and culture: The National Trust-owned Wightwick Manor and Gardens is worth a visit. Admire the large collections of Victorian art and design and relax in the informal gardens.
Art can also be discovered at Wolverhampton Art Gallery. It hosts contemporary art alongside more traditional Victorian and Georgian paintings. Its Pop Art exhibition is also very popular.
For music and live comedy, book a show at Civic or Wulfrun Hall. You can also head here to see live boxing, psychic mediums and circus acts. Slade Rooms is another venue that hosts new music and stand-up comedy.
Those seeking culture can enjoy ballet, plays and music at the Arena Theatre and Grand Theatre. Make sure you book to see the Grand Theatre's popular annual pantomime at Christmas.
The Edwardian Bantock House is another attraction. Admire its decorative arts collection or stroll around its formal gardens. In the summer, head to the house to watch open air concerts.
Food and drink: Take a tour around Banks's Brewery. A guide will talk you through the process from mashing to fermentation. You will also leave with three complimentary half pints of Banks's cask ales.
Meet friends for a cocktail at the Cuban Exchange. This independent bar has live music and some interesting drink choices – try a shot of Squashed Frogs.
If you prefer wine, head to The Grain Store. This wine bar serves up tempting food at great prices and is located right in the city centre.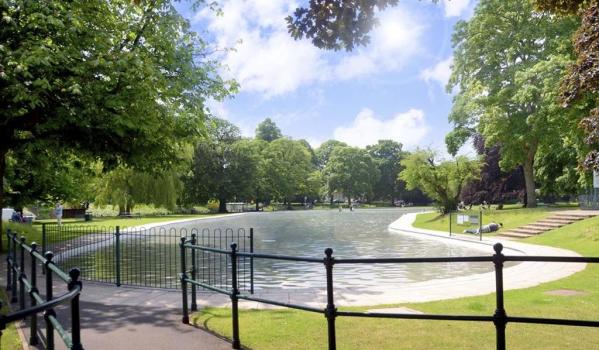 Hidden Wolverhampton
Love beer? Sit yourself down among like-minded beer-lovers in the studio bar of the Sacre Brew micro-brewery. This artisanal brewery specialises in American, Belgian and German styles of beer.
5 reasons to live in Wolverhampton
Good connections to major cities

Investment and development planned or in progress

Affordable homes

More than 600 shops – 250 of which are independent

Interesting industrial history
Do you already live in Wolverhampton? Share your favourite bits with interested home-buyers in the comments below…