With its optimal blend of history, shopping, culture and technology York frequently tops national lifestyle polls.
York is a compact city loved by retirees, students and many in between. While Yorkshire's vast and varied countryside is on your doorstep, it's also earmarked as Britain's first 'gigabit' city thanks to new superfast broadband trials.
It's been named as the UK's most beautiful city by the Daily Mail while The Times put Clementhorpe – a suburb of York – within the top 10 coolest places to live in the UK.
Living in York; what to expect
At its heart, York's an ancient city that was established by Viking and Roman settlers. It went on to develop around the York Minster, a fine gothic cathedral built within the city walls. So architecture and heritage is not in short supply.
Residents will benefit from vibrant calendar of cultural event, including at York Racecourse, and millions of pounds of investment in the city's buildings and infrastructure.
Although it has no shortage of nightlife for students, being a renowned university city, there's bars, restaurants and clubs to suit all ages.
The suburbs around York are also thriving thanks to the efficient road and rail networks. And beyond that, nature lovers will value the wilds of the North York Moors and the rolling hills of the Yorkshire Dales.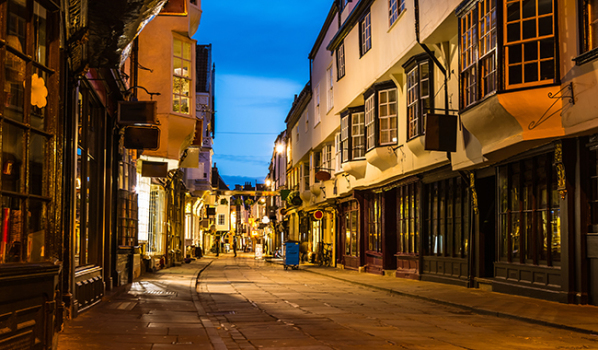 Where to start your property search
Thanks to the number of new-build developments, grand villas and traditional terraces in and around York, there's a lot of different property types to choose from.
At £273,000, the average house price in York is close to the national average. But prices vary according to what part of the city you're looking to settle in.
Houses within walking distance of the main railway station command a premium and are quickly snapped up by so-called 'super commuters' who want regular access to either Edinburgh or London – or Leeds, Newcastle and Manchester.
House-hunters who like period properties should consider the streets around St Mary's and The Mount, all within easy walking distance of York's main attractions, parks and shops.
If you want to be away from the tourist scene, check out the area around Bishopthorpe Road, which was crowned High Street of the Year in 2015 thanks to its combination of traditional butcher, baker, deli and greengrocer alongside bars, restaurants and cafés.
Modern townhouses and apartments, purpose-built and redeveloped around the riverside wharves, provide urban waterside settings with up-to-the-minute styling. Skeldergate and Hungate offer properties with views over the River Ouse and River Foss, respectively. The Fulford area is also up-and-coming for riverside living.
The city's west side suburbs, such as Acomb and Nether Poppleton, offer viable alternatives to commuters outside the centre, thanks to a railway station at Upper Poppleton. York's excellent rail connections are creating a ripple effect on house prices in the surrounding villages – it's worth looking at Elvington and Holgate for the best of both worlds.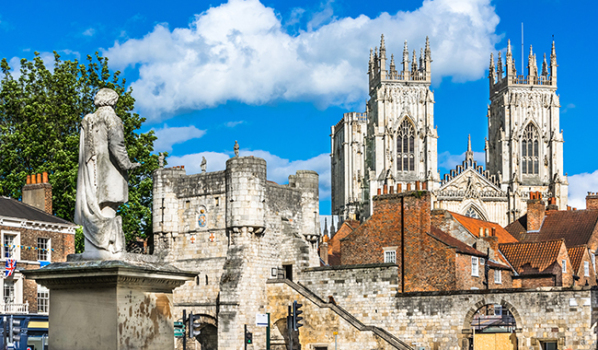 Getting around and about York
By rail: York lies about halfway between London and Edinburgh, with fast rail services to both. Trains from York station to Edinburgh take two hours 30 minutes. You can get to London Kings Cross in two hours by rail, Newcastle in an hour and Leeds in 30 minutes.
By car: The A64 Leeds-to-Scarborough road skirts the south of York; the road also connects the city to the A1M and M1. The A19, mostly dual carriageway, links Doncaster to Middlesborough and Teeside. The A59 links York to the spa town of Harrogate.
By air: York doesn't have its own international airport but Leeds Bradford international airport is only 23 miles away.
By sea: At just 38 miles away Hull Ferry Terminal is easy to get to from York. It connects to Rotterdam and Zeebrugge.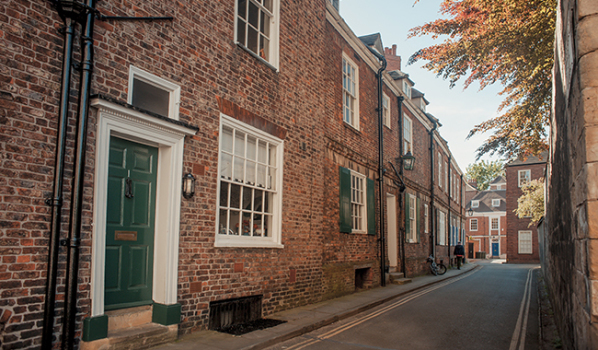 Things to do in York
There's no shortage of ways to stay entertained, whatever your age or tastes.
Shopping: Some of the best-known designer brands and well-loved chain stores and café-bars fill York's shopping streets. But beyond the mainstream, are more quirky streets such as the Shambles, where you'll find a range of independent outlets offering old-fashioned service.
Culture: York hosts year-round gigs and shows by well-known comedians, jazz, indie and retro bands – as well as productions by touring opera companies. Keep an eye on venues such as York Barbican, the Grand Opera House and city clubs and bars.
York Theatre Royal, which reopened in 2016 following a £6 million redevelopment program, is considered one of the UK's leading producing theatres.
The city's Museum Art Gallery has been shortlisted for the title of Art Fund Museum of the Year.
Or there's the Castle Museum with its scenes of city streets and households for glimpses of life in York through the ages, and the Jorvik Viking Centre (York's name comes from Scandinavian Jórvík) which shows Viking fossils and jewellery.
York Art Gallery's exhibits include 3,000 pieces of glassware and ceramics, more than 1,000 paintings and 17,000 drawings, watercolours and prints.
The city's long association with chocolate-making can't be ignored – the smell often wafts across York and Nestlé even has a Twitter account to locate the best place and time to enjoy it.
York's Chocolate Story details its connections with confectionary through an interactive tour. Rowntree Park, with its woods, lake and café was left to the city in memory of those who lost their lives in WWI.
The National Railway Museum is home to some of the most famous steam locomotives in the world, including the Mallard.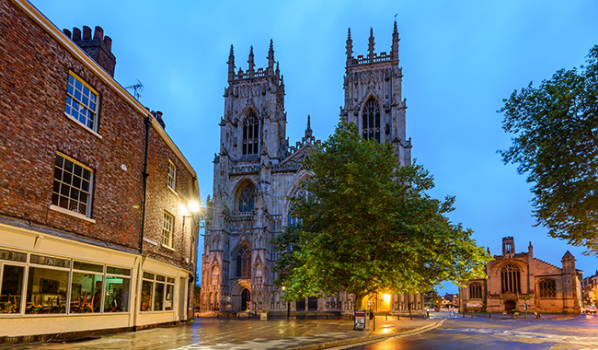 Hidden York
The Reading Café at Rowntree Park has a collection of more than 1,000 books as well as a seasonal menu and free WiFi.
5 reasons to live in York
Beautiful architecture and rich history

The biggest cathedral in Britain

Train-spotter's paradise

Family-friendly

The smell of chocolate