Looking for a new home to buy or rent? These simple property tools will make the search ahead a whole lot easier.
If you haven't used a property website for a while, you could be amazed at the handy, free tools that are now on offer. We've pulled out clever examples on Zoopla which will enable you to do the following...
1. Map out the exact area you want to search in
Know where you want to be? Our SmartMaps tool allows you to isolate a single street, group of streets or wider area. Once you're in map view, just click on 'Draw from scratch' and mark out the desired area with your mouse. We've demonstrated below.

2. Limit your search to within maximum travel times
Location and convenience is everything. And our travel time search tool means you can find homes within any given journey time to your key destinations – the office, school or even your parents' house. Times will be calculated according to the method of travel you choose.
3. Choose a specific property type
If you're looking for a particular type of property, such as a new build, retirement home, shared ownership or even 'sold subject to contract', use Zoopla's Advance Search. Alternatively, you can add specific keywords such as 'garden' or 'double garage' to home in on exactly what you want.
4. Estimate the value of your current home
Zoopla's home values tool provides a value estimate of any property in the UK, which is handy if you're selling up to move. The Zoopla estimate is based on our algorithm that looks at information on all 28 million UK homes and gives you an instant value. If you want an even more accurate picture, click on 'Get an agent valuation' and a local Zoopla agent will get in touch. No strings attached.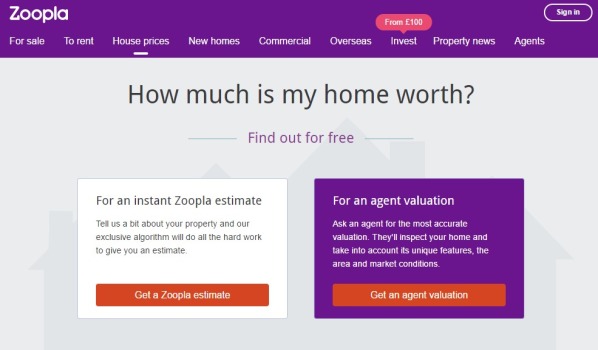 5. Find out when your home will be worth £1million
Britain is home to more than 750,000 property millionaires and our fun £1million property calculator will tell you when you might be likely to join them.
6. Nose into a property's past
Under our house price tool, properties that have previously been listed for sale or rent on Zoopla will be marked with an 'H' (for history). Click on the link to see what the home used to look like and, if you can stomach it, how much it used to cost.
7. See how property values differ on a heat map
Want to get a measure of how property prices vary across a village, town, city or even the country? Zoopla's heatmap tool displays the most expensive areas in red along a colour scale to the cheapest in blue – pretty straightforward.
8. Source good local tradespeople
If you're moving to a different part of the country, finding a reliable tradesmen can be tricky. So post the job you need doing on Plentific (a directory of vetted tradespeople on Zoopla) and let the quotes come to you. Then you can start comparing.
9. Get an instant removal quote
The expense of removals often gets lost in the raft of other costs incurred when you move home. Get on to Zoopla's cost estimate tool and our partner, AnyVan, will return an instant quote for your circumstances.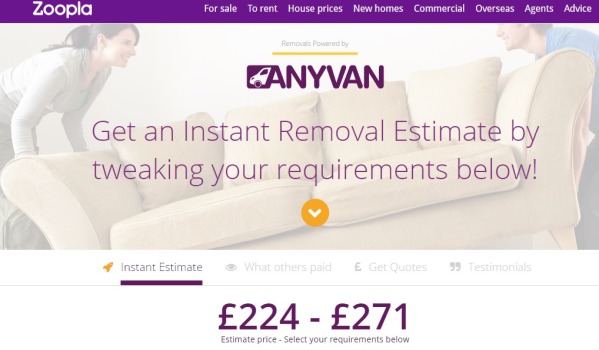 10. Find a postcode in a flash
Even if you know just part of an address, Zoopla's postcode finder will search over 27 million UK properties to get the correct full postcode.
11. Play our Property Price Game
Think you know your property and can spot a bargain? Put that knowledge to the test in our just-for-fun Property Price Game that lines up two homes from different parts of the country and asks you to pick the most expensive.
12. Find out how much a home costs to run
Under almost every property for sale or rent on Zoopla, you'll find our running costs tool (which Phil Spencer explains at our dedicated page). It factors in every household bill, from council tax to mortgage repayments, to provide an estimated monthly total of how much the home would cost to run.
You might also be interested in...
What else has changed since the last time you were searching for a property? Tell us by posting a comment below...