Everything you need to know about buying your first home. Follow our step-by-step guide so you can focus on the fun bit – finding a place to make your own.
First-time buyers currently account for more than a third (36%) of all home buys, according to UK Finance, and numbers have risen by a whopping 85% since 2010.
So how can you get on the first rung of the property ladder?
Schemes like Help to Buy (which offers a top-up equity loan from the government), shared ownership (which allows you to buy just a slice of a home) and stamp duty relief for first-steppers (up to £300,000 on homes worth up to £500,000), all play their part.
But traditional saving, making cutbacks and compromises and being realistic about your 'must-haves' to fit your budget are still important.
As most first-time buyers will tell you, your first home may not be your dream home – find out what you could buy on your salary with our interactive map – but it will be your home. And that's worth a lot.
From finding a home that fits your needs to finally completing your sale and moving in, we're here to help you every step of the way.
Even if the word 'research' usually makes your blood run cold, when you apply it to buying your first home, the prospect becomes suddenly more attractive.
Have a look at this '21-steps to buying a home' infographic. Simply click your way through, digest a few lines about each step and watch the house grow.
Your research should also include the best places to save for your deposit. While the Help to Buy ISA has now been taken off the shelves, there are 'next-best' accounts to look at which make the most of tax breaks and top interest rates.
It's not just a deposit you will need cash for as fees can run into thousands of pounds, too. Here's our round-up of home-buying fees so you know what to expect.
If you're buying your first home for under £500,000, the good news is, the first £300,000 is entirely free from stamp duty. This puts as much as £5,000 extra back in your pocket. There are plenty of rules around this perk though, so find out now if you'll qualify.
If you're coming up short on finances, the government offers a range of home-buying schemes which could help make ends meet. But, they come with implications so make sure you've exhausted all other options, such buying with the help of your family, first.
Taking out a mortgage – which will probably be the biggest loan you've had – also takes some homework. Tick off these seven jobs before you apply.
If you get organised, you can aim to be mortgage-free by the time you hit 50.
Once you're in full home-hunting mode, you'll discover the ease of sifting through potential properties on the Zoopla app.
But it's not all about swiping and scrolling. Home-hunting requires some desktop research too. Start with our raft of clever tools which refine your property search making it much simpler and more efficient.
For example, our travel time tool surfaces homes for sale within a given travelling time of a key destination, like the office or your mum's house.
And, whether it's half a city or one side of a single street, you can also draw your own personal search boundaries on a map. Take a look below to see how easy it is.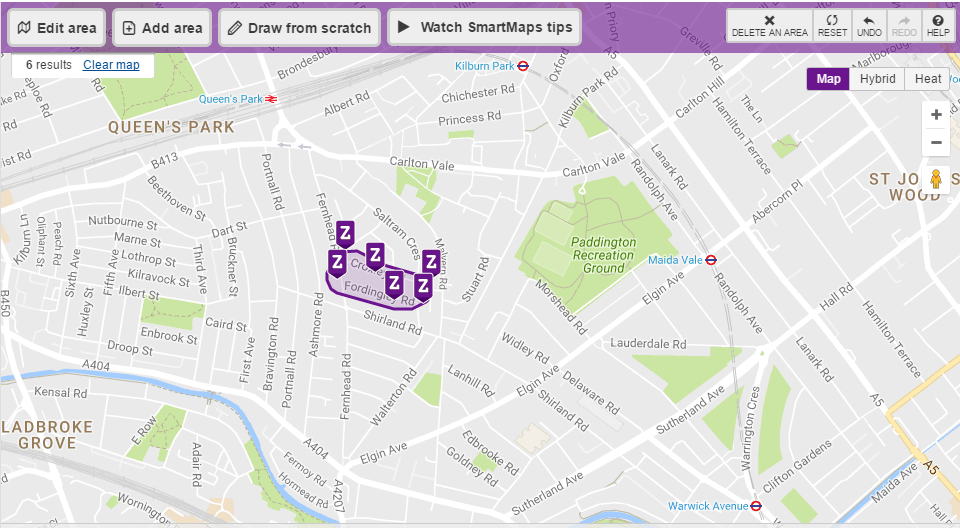 If you're upping sticks entirely, you can glean some tips on how to best research a new area with our guide.
And if you're looking for a first home with some scope to earn you a bit of cash later down the line, here's how to spot a property with potential.

Going to viewings is the fun bit – certainly at first.
When else can you legitimately explore a stranger's house asking them questions like, 'what's in that cupboard?' and 'how much are your energy bills?'.
But on the flipside, industry estimates put the average number of viewings at between 15 and 20 before the point of offer.
Once you've whittled down your digital searches into some clear contenders, you'll want to see them in real 'bricks and mortar'.
When viewing potential homes, think about questions you might want to ask the estate agent showing you homes.
Print off our back-pocket viewing checklist too. Its room-by-room tick-boxes are designed to keep every viewing right on track. There's even space to enter that all-important 'how you feel' aspect of being in a home.
Time for a breather? Here's a motivational first-home story from Jon Elson (pictured below), a 27-year old engineer from Huddersfield, who turned a stressful redundancy into his first step on the property ladder in less than a year.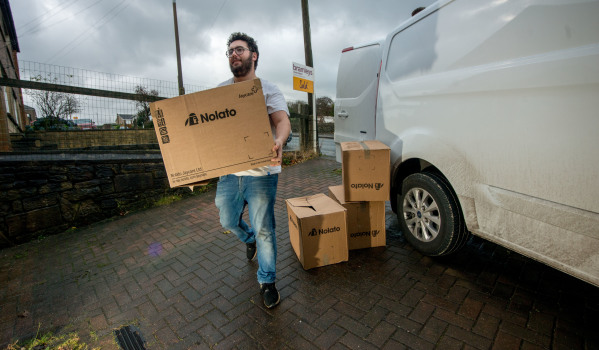 When you've decided on one home, it's time to put in an offer. Even for seasoned property buyers, this part can be nerve-wracking.
If the seller bites your hand off when you offer the asking price, you'll wonder if you should have pitched lower. But go in too low and you risk losing the home to another interested party, or even insulting the current owner.
In short, negotiating is a delicate affair.
A good place to start is with our house price tool. It offers a value estimate of almost every address in the UK and lists information from the Land Registry on when a property was last sold, and how much for.
We also have some tips on how to pitch your offer.
Just as with affairs of the heart, if you lose out on a home you truly believed was 'The One', have faith there will be plenty more. And, chances are, they'll be better.
If your offer is given the green light, suddenly there'll be a lot to set in motion. You'll need to confirm your mortgage, instruct a conveyancer to do the legal work and, more likely than not, commission a survey.
While you're on that path to exchange and finally completion, use what time you have now to get organised with these six jobs.
Potential stress evaporates as soon as a home becomes legally yours. But you will still need to organise moving your belongings into your new home.
If you're attempting this yourself, it will pay to read our DIY-moving tips. Otherwise, be sure to get plenty of quotes from removal companies and book your chosen company well in advance.
Remember to pose for that stepping-over-the-threshold pic to look back on in future years.
When you're finally surveying your new home from the sofa, you may have a wishlist of jobs to be getting on with. But don't rush in yet. Here are five to try yourself and – unless you're a DIY professional – five more to leave to an expert.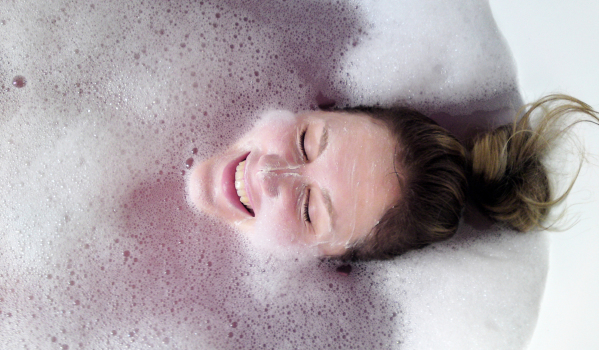 You may also be interested in...
Zooplomas are our free guides to buying or renting a home, giving you expert advice, information and inspiration straight to your inbox.