Make sure you're in control of your money when buying your first home by reading our guide to Stamp Duty.
Stamp Duty rates explained
This guide explains Stamp Duty rates and changes, leaving you in complete control of your money when buying property.
There are a number of costs when buying property that come on top on the sale price. One of these is Stamp Duty Land Tax, which must be paid if you buy property or land over a certain amount.
Stamp Duty rates were radically overhauled in December 2014, so how much you need to pay may have changed since you last bought a property. This guide will get you up to speed with today's Stamp Duty rates, so you'll know exactly how much you'll need to set aside.
What is Stamp Duty?
Stamp Duty is a tax you must pay when you buy a freehold or leasehold property, buy a property through a shared ownership scheme, or buy a share in a house. The tax applies whether you're paying outright or with a mortgage. You must also pay it if you purchase a buy-to-let property, commercial buildings and agricultural land.
From April 2016, all second homes - including holiday homes and buy-to-lets - will come with a 3% loading on Stamp Duty to the bands we set out below. This higher tax will kick in from a threshold of £40,000. Other Stamp Duty rules apply to commercial buildings and agricultural land, which affect how much you will need to pay.
In this guide, we'll talk about Stamp Duty on residential properties intended to be your main home.
You only pay Stamp Duty when you buy property in England, Wales and Northern Ireland. If you're purchasing land or a property in Scotland, you no longer pay Stamp Duty as of April 1, 2015. However, you'll pay the land and buildings transaction tax instead. The rates for this tax differ from stamp Duty so make sure you research which band your new property is in if buying property in Scotland.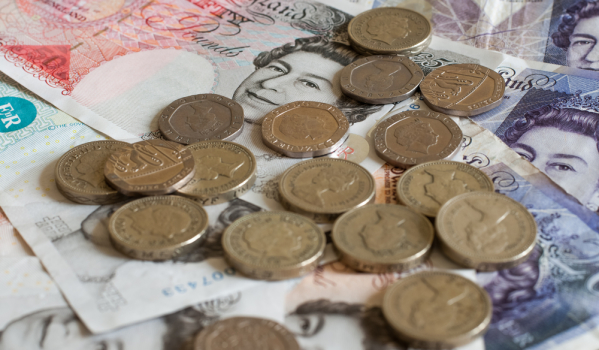 Stamp Duty rates
How much Stamp Duty you pay when buying a property depends on the purchase price – the more expensive the property, the more you have to pay. The current starting threshold is £125,000. Below that amount, you won't have to pay anything. The rates then increase in increments, starting at 2% and going up to 12% for properties purchased for £1,500,001 and over. The table below shows the different property purchase price bands and their stamp duty rate.
| | |
| --- | --- |
| Property purchase price | Stamp Duty rate |
| £0 - £125,000 | 0% |
| £125,001 - £250,000 | 2% |
| £250,001 - £925,000 | 5% |
| £925,001 - £1,500,000 | 10% |
| £1,500,001 and over | 12% |
Recent Stamp Duty rate changes
In December 2014, the Government implemented radical changes to Stamp Duty rates as part of the Autumn Statement. These reforms were in response to criticisms about the way Stamp Duty was calculated. Many believed the system was outdated and prevented people from buying a home, as it made it more expensive. First-time buyers in particular struggled to find the extra funds to cover the tax, having already saved a significant amount for a deposit.
Before Stamp Duty rates were reformed, they were calculated under what was known as the 'slab' system. The amount paid was a single rate based on the entire property price. Although easy to calculate, it meant that if the property purchase price was just £1 over the higher threshold, the amount of Stamp Duty you had to pay would dramatically increase.
For example, someone buying a property for £250,000 would have paid £2,500 (the Stamp Duty rate being 2%). However, someone paying £250,001 would be in the next band up so would have to pay £7,500 (the stamp duty rate being 3%).
How are Stamp Duty rates calculated under the new system?
Instead of the old "slab" system, the way stamp duty is calculated now is much more progressive. The amount you pay is still based on a percentage of the purchasing price. However, the higher rate is only paid on the proportion of the purchase price that is actually above the higher threshold. For example, if you were purchasing a property for £300,000, you would pay £5,000. This is calculated like the following:
No Stamp Duty on the first £125,000 = £0

2% on the proportion of the property price between £125,001 and £250,000 = £2,500

5% on the proportion between £250,001 and £925,000 = £2,500

£0 + £2,500 + £2,500 = £5,000
Under the old system, if you bought a new house for £300,000, Stamp Duty would be 3% of the whole purchase price. This meant you would have to pay £9,000. Under the new system, you're saving £4,000.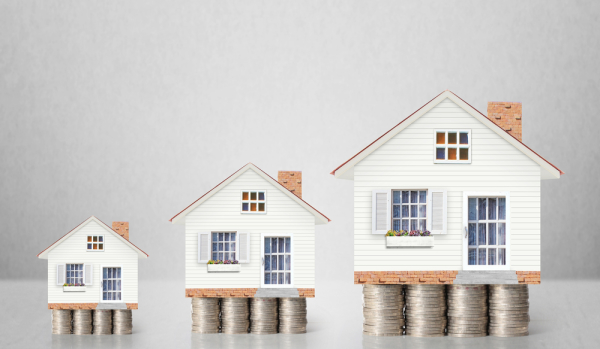 How to calculate and pay Stamp Duty
It's estimated that 98% of homebuyers are better off under the new system, typically saving £5,000 for a family house. Only those buying homes for more than £937,000 pay more now than they would have before.
However, one downside to the new Stamp Duty rate system is that it's much harder to calculate how much you'll have to pay. This is where our Zoopla Stamp Duty calculator comes in handy. Simply enter the exact purchasing price of the property and you'll quickly see how much stamp duty you'll need to pay, as well as how much you've saved under the new system compared to the old one.
Should I add stamp Duty to my mortgage?
Buying property becomes expensive when you start to add up moving costs, your solicitor's fee and Stamp Duty. To make it more affordable, some homeowners choose to add the cost of the tax onto their mortgage. Essentially, this means borrowing more money to cover the purchase price (minus your deposit) and the amount of stamp duty you need to pay.
You should only add stamp duty to your mortgage if you really have to, as it could be more expensive in the long run. This is because you'll be paying interest on the money borrowed to cover the tax. Over the length of your mortgage term, the £5,000 extra could end up costing you £8,500 in interest - depending on your interest rate.
A larger loan could also affect your loan-to-value ratio (LTV). This figure, normally a percentage, reflects how much of your property is mortgaged and how much is yours - also known as equity. For example, if you purchase a property for £300,000 with a mortgage of £150,000, the loan-to-value would be 50%.
To get the most competitive mortgage deals, you usually need a maximum loan-to-value of 60 per cent, meaning you need to have at least 40 per cent equity in your property. Borrowing more to pay stamp duty will affect the loan-to-value and may push the percentage above 60 per cent. A mortgage broker will be able to advise you on the best course of action to take.
If you're struggling to afford the cost of stamp duty, look at the rates to see how near the property purchase price is to the lower rate band. If it's close, you could ask the seller or estate agent if they would accept a lower asking price. This won't make as big of a difference under the new system as the old one but it'll help bring the cost down.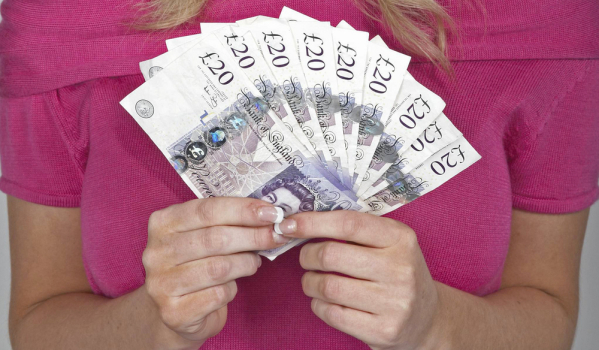 When do I need to pay Stamp Duty?
Stamp Duty needs to be paid within 30 days of your completion date - the day you sign the contracts and get the keys to your new home. Your solicitor normally organises the payment on your behalf and files the tax return to HMRC, adding the amount to their fees.
Be aware they may want the money from you before the completion date, just in case you can't or won't pay them on the day. An agent or conveyancer can also pay stamp duty on your behalf, or you can file the tax return yourself.
What happens if I don't pay Stamp Duty on time?
If you miss the 30-day deadline to pay stamp duty after you complete, you'll be charged an automatic fixed penalty. The amount you'll pay depends on how late the tax return was filed:
£100 fixed penalty if filed within three months of the deadline

£200 fixed penalty if filed more than three months after the deadline
You'll also be charged interest if you pay Stamp Duty late. This starts the day after the 30-day deadline and will continue until you actually pay it. As the interest charged on the tax isn't a penalty, you can't appeal against it.
Am I exempt from paying Stamp Duty?
Under certain circumstances, you won't have to pay Stamp Duty even if the purchase price of the property is above £125,000. These circumstances include:
The property was left to you in a will

The property was transferred to you because of divorce or dissolution of a civil partnership
In the past, Stamp Duty has also been waived for first-time buyers to help them get on the property ladder. However, "Stamp Duty holidays" are only temporary.
If you are unsure about Stamp Duty rates, how much it could cost you or whether you're exempt, speak to your solicitor. They'll be able to tell you how much you'll have to pay on completion.