Looking for a property with a twist? These six homes cover everything from a Victorian water tower to cutting-edge architecture.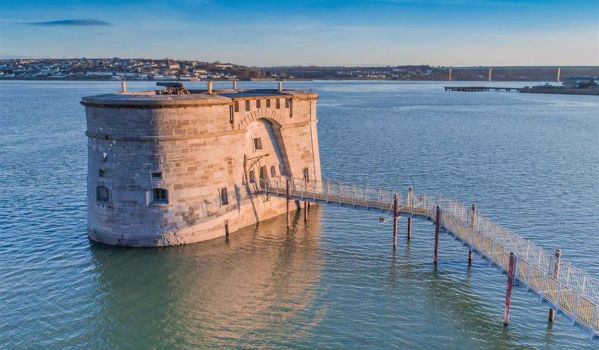 It doesn't get more unique than this Grade II-Listed offshore gun tower built in 1851. Twelve-pound mounted cannons on the roof of the building were used to defend Pembroke Dock until it was disarmed in 1882. It was then used in both World Wars before being run as The Gun Tower Museum until 2017. Now is your chance to own a slice of history because it's going under the hammer in a public auction in Llanelli on July 17.
Available via John Francis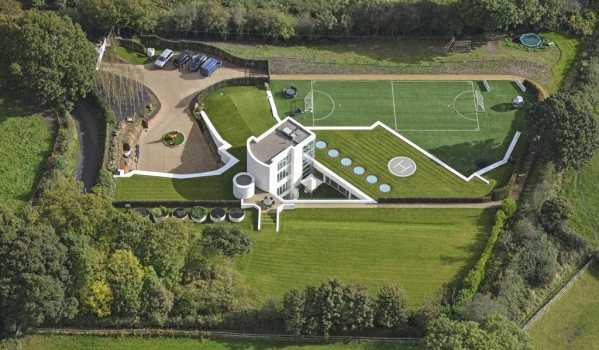 Called Steppingstone, this is a striking neomodern family home that was commissioned by the current owners. It boasts a plethora of leisure facilities including a sports bar, a hall used for games like basketball and football, a gym and an indoor swimming pool. Not to mention that outside you'll find a five-aside football pitch, zip wire, hot tub and even a helipad.
Available via Strutt & Parker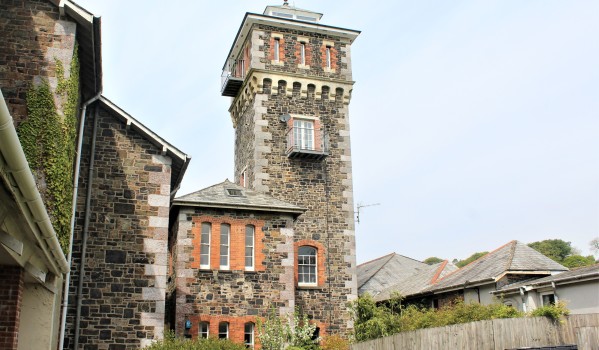 How about a home with its own observatory? You'll find one at the top of this Victorian water tower which provides 360-degree views of the surrounding countryside and out towards Dartmoor. The eight-storey property has been tastefully modernised and is ready for the new owners to move in immediately as the furniture, fixtures and fittings are all included in the £450,000 price tag.
Available via Luscombe Maye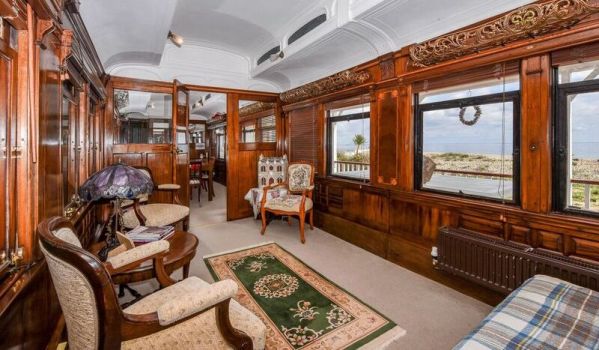 This beachfront home is not what it seems, as the bungalow was actually built to encompass a railway carriage that dates back to 1897. The carriage was built by Jackson and Sharp in Delaware, USA, and was the only one to cross the Atlantic to England. After years of neglect on the Selsey seafront it was found by the current owner who painstakingly restored the carriage to its former glory.
Available via Gilbert and Cleveland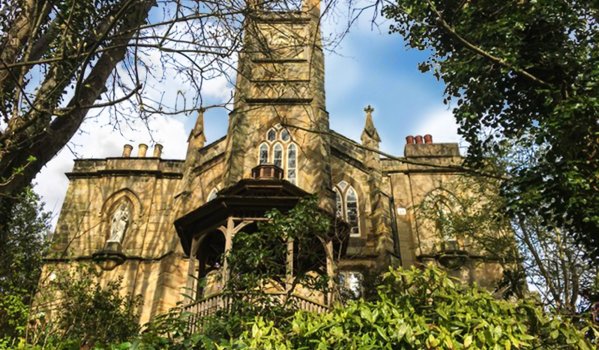 Originally designed as a clock tower, this gothic home is full of drama thanks to its huge arched Lancet windows, decorative plaster work and feature fireplaces. The décor is also distinctly gothic, with extravagant chandeliers, lavish patterned wallpapers and religious iconography used throughout. It could easily be run as a boutique hotel or turned into a remarkable family home.
Available via Fine & Country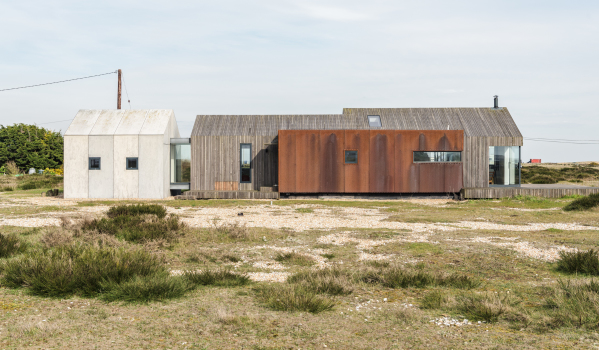 Pobble House is a RIBA award-winning property that sits on the shingle of Dungeness – a protected nature reserve and Site of Special Scientific Interest. Great care was taken to ensure the house fits its surroundings, with materials such as timber cladding, cement board and corten steel used to ensure the building would weather naturally over time. It's been used as a successful holiday let, however its unusual construction means getting a traditional mortgage could be challenging.
Available via The Modern House
You might also be interested in...
Which of these homes would you like the keys to? Let us know by posting a comment below...