With the Chancellor's tax break ending in March, here's everything you need to know about taking advantage of the potential saving.
Tempted by the Chancellor's stamp duty holiday? You're not alone. The temporary tax break means that nearly nine out of 10 property transactions are no longer subject to stamp duty, with the average bill falling by £4,500.
But if you want to take advantage of the stamp duty holiday, you need to make sure you have your ducks in a row well before it ends on 31 March 2021.
Although the length of time it takes to buy a home can vary significantly, there's typically a three- to four-month time lag between a sale being agreed and legal completion.
And with the potential for a conveyancing backlog as other buyers also try to make the most of the tax break, and the prospect of further Covid-related restrictions hindering transactions, time is of the essence.
With every month that goes by, your chances of buying a home in time to secure the saving drops, as our research shows.
Luckily, help is at hand. Scroll down for our latest advice and insights on how to get ahead of the game.
A quick recap of what the stamp duty holiday is all about
The Chancellor, Rishi Sunak, unveiled the stamp duty holiday at the summer economic update in July in a bid to boost the post-lockdown housing market.
He raised the threshold at which home buyers have to start paying stamp duty with immediate effect, from £125,000 to £500,000, in England and Northern Ireland.
It means the maximum you could save is £15,000 if you buy a home that costs £500,000 or more.
Our interactive table, below, reveals just how much you could save.
The holiday applies to those moving home as well as people buying additional property.
Similar cuts have been introduced in Scotland and Wales, where the property tax is different.
Our stamp duty holiday explainer has more detail.
How to boost your chances of completing before the stamp duty holiday ends
So you're looking to buy a home?
First up, check out Zoopla's simple tools to supercharge your property search. From registering to get instant alerts and save property searches, to mapping out the exact area you want to look, our handy tools will make your property search a whole lot easier – and importantly, get you ahead of the competition.
You may want to buy a home that is not in a chain or on the open market to improve your chances of transacting faster.
Consider purchasing a new-build home direct from a house builder. From buyer incentives, to 10-year NHBC building warranties, there's a lot going for buying a brand new home.
Alternatively, explore buying a property at auction. As we discuss in our guide, property auctions can be a good way to secure a quick sale, avoiding a potentially lengthy, conventional buying process.
Then comes the business of making an offer. You'll want to place an offer that the seller will readily accept so that you can kickstart the conveyancing process as quickly as possible. Not sure where to start? Here are eight factors to weigh up when calculating your offer.
Once your offer has been accepted, the next step is to press the green light on conveyancing.
If you're in the dark about how a conveyancer can help you, our 10-step guide to their role in the property buying process will show what you're paying for.
And check out our top tips for a smooth property transaction.
Our guide on how to keep your property chain intact is also a useful read.
Finally, if you're tripping up on industry jargon, look it up in our property jargon buster.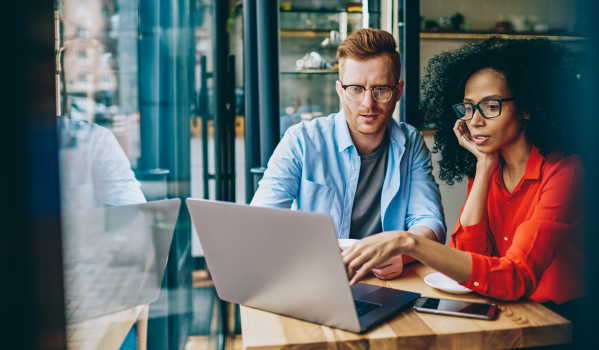 Tips for selling and buying before the stamp duty holiday ends
If you have got a home to sell and a new one to buy before the stamp duty holiday ends, being prepared and in-the-know will pay dividends.
The first step is to get the right estate agent onboard to sell your home. Estate agents play a key role in how quickly your property sells so have a good read of our 10 ways to find a good match.
You'll need to make sure your home looks its best to grab attention quickly. Here, three experienced estate agents reveal their secrets on how to prepare homes for the market.
You should also find out how 'legal kerb appeal' can help you sell your home – and avoid conveyancing delays further down the line.
Don't forget to get the inside track on how to price your home to secure that all-important sale.
Of course, selling your home isn't always plain sailing. But our no-nonsense guide on the most common hiccups when selling and how to overcome them will point you in the right direction.
Remember that at all times, communication is king so stay in touch with your estate agent, who will give you expert and up-to-date advice.
And a few words on dealing with lockdown
Yes, we are in unchartered territory. Our round-up, 7 things to know about moving in 2020, brings you up to speed on all-things moving during a pandemic.
You can find out more about the unique (but necessary) features of socially-distanced viewings in our guide.
And if you're confused about what the second national lockdown in England means for you, check out our explainer.
Good luck!
You may also be interested in…
Zooplomas are our free guides to buying or renting a house, giving you expert advice and information straight to your inbox.

The information and data in this article was correct at the time of publishing and every attempt is made to ensure its accuracy. However, it may now be out of date or superseded. Zoopla Ltd and its group companies make no representation or warranty of any kind regarding the content of this article and accept no responsibility or liability for any decisions made by the reader based on the information and/or data shown here.