Struggling to get a foot on the property ladder? Here's our simple round-up of the government schemes that could provide just the boost you need.
Being a first-time buyer can often mean paying rent, saving for a deposit and keeping up with house prices all at the same time – no easy feat.
But there's good news, too. The government offers a range of home-buying schemes aimed at first-time buyers:
Help to Buy Equity Loan
The Help to Buy equity loan enables people with small deposits to buy a home. It can only be used on a new-build property, and while it is currently open to both first-time buyers and existing homeowners, that will change from 1 April 2021, when only people who have not previously owned a home will be able to use it.
The scheme requires you to put down a minimum 5% deposit of the property's value, with the government offering an interest-free loan equivalent to 20%. The remaining 75% is covered by a standard mortgage.
Help to Buy mortgages are offered by most major lenders including Santander, Barclays and Halifax, as well as some smaller building societies, such as Teachers and Newbury.
For example, on a £200,000 property, you'd need a minimum deposit of £10,000 and the means to qualify for a mortgage of £150,000. The government would then plug the gap with an equity loan of £40,000.
Who is eligible for Help to Buy?
The new version of the scheme is only available to first-time buyers.
It will run from 1 April 2020 to 31 March 2023 and applications to use it can be made from autumn 2020.
The scheme is limited to first-time buyers from 1 April 2021 and price caps on the property it can be used to purchase will also be introduced.
These price caps range from £186,100 in the North East to £437,600 in the South East and £600,000 in London.
Region

Price cap for Help to Buy
homes April 2021 to March 2023

North East

£186,100

North West

£224,400

Yorkshire and The Humber

£228,100

East Midlands

£261,900

West Midlands

£255,600

East of England

£407,400

London

£600,000

South East

£437,600

South West

£349,000
How the Help to Buy equity loan works
There is no interest to pay for the first five years
In year 6, interest (known as a 'loan fee') kicks in at 1.75%
The rate increases every year thereafter by the Consumer Prices Index including owner occupiers' housing costs (CPIH) measure of inflation, plus 2%.

You also pay a £1 monthly management fee for the life of the loan.
You can choose to pay interest in a single annual payment or by monthly direct debit. But, either way, these payments are 'fees only' and will NOT go towards paying off the equity loan.
The idea with the Help to Buy Equity Loan is that, because you're theoretically only borrowing 75% from the mortgage lender, interest rates will be cheaper than on a standard 95% mortgage.
However, don't assume this is always the case. Make sure you compare mortgage deals, either on a comparison website or using a broker, first.
As well as truly understanding what you are getting into with Help to Buy, it's also important to consider any potential alternatives that might be available. Read through our five checks to make before using Help to Buy.
Interested in Help to Buy? Register with a Help to Buy agent in the area you want to buy in.
Repaying the equity loan
The government will take back its 20% share of your home, whether that's at a profit or loss, either when you sell or at the end of the 25-year mortgage term if you decide to stay.
You can opt to repay the loan before this but only in minimum 10% increments of the property's current market value. This is known as staircasing.
Find out more about what happens when you have to pay your Help to Buy equity loan back.
Help to Buy schemes outside England
Help to Buy (Wales) also offers a government equity loan worth up to 20%. It applies to new-build properties up to a maximum value of £300,000 until 31 March 2021, when it will be replaced by phase 3 of the scheme under which the property value cap will be reduced to £250,000.

Scotland's Help to Buy, known as the Affordable New Build Scheme, offers a government equity loan worth up to 15% which always remains interest-free. The scheme applies to new-build properties up to a maximum value of £200,000 and closes in March 2022.
There is no Help to Buy scheme in Northern Ireland.
Help to Buy London
Help to Buy London is an extension of the Help to Buy equity loan aimed at people with a 5% deposit who want to buy in London and Greater London where house prices are typically much higher than the UK average.
To reflect this, Help to Buy London offers an equity loan of up to 40%, compared to 20% in England and Wales and 15% in Scotland.
The loan is interest-free for the first five years and, again, the scheme is only available on qualifying new-build homes.
From 1 April 2021, it will only be open to first-time buyers purchasing a property costing up to £600,000.
Shared Ownership
Shared Ownership schemes allow you to purchase a share of a home (between 10% and 75%) from a local Housing Association and pay an affordable rent on the part you don't own.
You'll then be given the chance to buy further chunks of the home as and when you can afford it in instalments of at least 1%, under what's known as 'staircasing', until you own 100%.
But these chunks will be priced at the home's current market value as assessed by the respective Housing Association. You will also have to pay a valuer's fee each time.
To qualify for Shared Ownership, you don't have to be a first-time buyer but your household income must not exceed £80,000, or £90,000 in London.
The scheme is available on both new-build and resale properties. You can find out more about Shared Ownership with our guide.
First Homes Scheme
This scheme enables first-time buyers and key workers, such as nurses, police officers, firefighters and teachers, as well as armed forces veterans, to purchase a new-build home in England at a 30% discount, although in some areas the discounts could be as high as 50%.
The discount not only means you will pay less for your home, but it also reduces the size of deposit you will need to save. For example, if you buy a new-build home costing £314,000 using the scheme, you will save £94,000 on the purchase price, and need to save £18,000 less for a 20% deposit.
When you come to sell the property, the 30% discount you benefitted from will be passed on to the next buyer. You will need to have a household income of less than £80,000 (or £90,000 in London) to benefit from the scheme.
Priority will be given to buyers with local connections for the first three months that homes being sold under the initiative are on the market. During this time they will be subject to a price cap of £250,000, rising to £420,000 in London, after the discount.
The scheme is expected to be launched in 2021, although an exact date has not yet been announced.
Right to Buy
Right to Buy enables council tenants with at least three years' consecutive years tenancy (reduced from five years in May 2015) to potentially buy their home at a significant discount.
Find out if you are eligible for the scheme.
Maximum discounts available (2019/2020) stand at £84,200 in England or £112,300 in London.
These increase at the start of each tax year in line with the CPI measure of inflation.
Find out more about Right to Buy with our Q&A.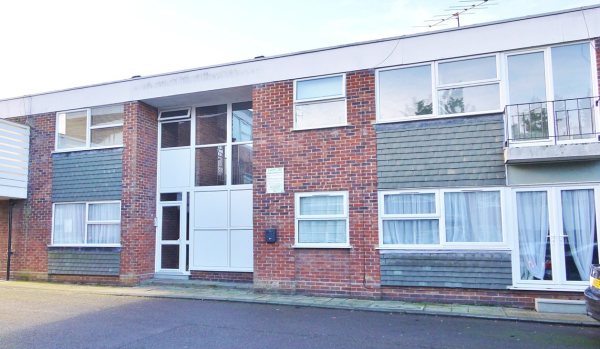 95% Mortgage Scheme
Prime Minister Boris Johnson announced plans at the Conservative Party conference to help more people get onto the housing ladder through increasing the availability of long-term fixed rate mortgages for up to 95% of a property's value.
On a £200,000 property, this would mean borrowing £190,000 and saving £10,000 to use as a deposit.
Few details on how the scheme might work have been given, but it is though the government may have to act as a guarantor to encourage mortgage lenders to offer more loans for people with only a 5% deposit.
Help to Buy ISA
These tax-free savings accounts closed to new applicants on 30 November 2019. But if you've already got one and need a reminder, here's how the Help to Buy ISA works.
For every £200 you save into the account, the government will add £50. This is up to a maximum bonus of £3,000 (which would apply to £12,000 of savings).
Note that the Help to Buy ISA bonus cannot be put towards the initial deposit payable at exchange. Instead, the tax-free lump sum will be paid directly to the mortgage lender at completion.
In other words, you'll have to save the initial deposit yourself and use the bonus to reduce the mortgage you require, and subsequent monthly repayments.
There are other limitations too, such as a £250,000 price cap on the property the bonus can be used to buy, rising to £450,000 in London.
A Help to Buy ISA is a cash ISA, and you are only permitted to pay into one cash ISA in each tax year.
However, you will be able to use your Help to Buy ISA savings in conjunction with other government schemes, such as Help to Buy or Shared Ownership.
Starter Homes Scheme
While there's been no official announcement from the government, we can surmise from its closed applications page that the Starter Homes scheme has now been shelved.
The scheme was first announced in 2015 with the first completions earmarked for 2018. But by 2020 not a single Starter Home had been built.
Starter Homes were supposed to be for first-time buyers aged between 23 and 40 and sold at a minimum discount of 20% of the market price with price caps set for £250,000, or £450,000 in London.
Getting On the Ladder Without Help
It is still possible to get on the housing ladder with only a small deposit without a leg-up from these types of schemes.
Mortgages that are not backed by the government are available for deposits of between 5% and 10%. And some may even offer a better rate or terms for your personal circumstances.
Always do your research and compare mortgages at different deposit levels.
Stamp duty
Finally, don't forget to factor in stamp duty. The tax is normally charged on the purchase of all primary homes worth over £125,000, but the government has introduced a stamp duty holiday for properties costing up to £500,000 until 31 March 2021.
When the stamp duty holiday ends, if you (and any other joint buyer/s) are non-homeowners and have never owned or part-owned a home previously (in any part of the world), the first £300,000 of your purchase is exempt from stamp duty on properties with a maximum value of £500,000.
This means if the home costs £300,000 your stamp duty bill will be zero. If it costs £500,000, your stamp duty bill will be £10,000, as opposed to £15,000 without the exemption. The maximum saving available is therefore £5,000.
This handy calculator from HMRC will tell you what you'll need to pay. Find out if you qualify for a first-time buyer stamp-duty break here.
You may also be interested in...
Zooplomas are our free guides to buying or renting a house, giving you expert advice and information straight to your inbox.

The information and data in this article was correct at the time of publishing and every attempt is made to ensure its accuracy. However, it may now be out of date or superseded. Zoopla Ltd and its group companies make no representation or warranty of any kind regarding the content of this article and accept no responsibility or liability for any decisions made by the reader based on the information and/or data shown here.