Opting for Help to Buy in 2020? Get prepared now for when the interest-free element of the Government's loan expires in 2025.
What is the Help to Buy Equity Loan?
A quick recap. It was introduced by the Government in 2013 to help buyers (not just first-timers) with small deposits get onto the proper ladder.
Under the scheme, buyers only need a 5% deposit. But they must be buying a new-build property worth less than £600,000 in England and £300,000 in Wales.
If you can save a minimum of 5% of the property value, the Government will then lend you up to a further 20% (or 40% in London). With a total deposit of 25%, this means taking a 75% loan-to-value mortgage on the remainder.
There is no interest to pay on the Government's 20% loan for the first five years, although there is an annual £12 management fee.
The Equity Loan is repayable after 25 years or when you sell the property, whichever is sooner.
Read our guide to all the Government's home-buying schemes.
What happens when the five-year interest-free period ends?
After five years, interest kicks in for the 20% Equity Loan and your monthly repayments rise.
In year six, interest is payable at 1.75%. After that it's priced at the RPI (Retail Prices Index) measure of inflation plus 1% until the loan is paid off.
Because RPI changes over time, your interest and repayments can also change. But the idea, is that what you pay reflects a typical market rate.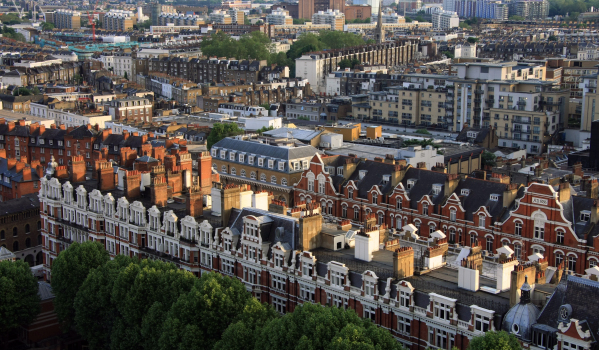 Are Help to Buy and standard mortgages the same?
Not quite. Rules around affordability mean lenders must consider what might happen after the interest-free five-year period. In other words, they have to factor in the additional risk, and this can translate into a higher interest rate.
However, as you are putting down a 25% deposit, Help to Buy mortgage rates still are designed to be cheaper than on a standard 95% deal, which could be your only other alternative.
Does this mean first-time buyers receive a raw deal?
It's about weighing up the pros and cons. Many first-timers may not have been able to get on the ladder at all without Help to Buy.
Does the Government have plans to extend the interest-free period?
No. But it has announced plans to offer another Help to Buy Equity Loan scheme when this one ends in March 2021.
The new scheme, which will run until March 2023, will only be open to first-time buyers and will come with regional property price caps.
What schemes are there in the rest of the UK?
In Wales there is an identical Help to Buy Equity Loan scheme but with a property price cap of £300,000.
In Scotland the Affordable New-build Scheme, which is the equivalent, has been extended until March 2021. It offers a maximum Equity Loan of 15% on new-build homes of up to £200,000.
There is no Help to Buy scheme in Northern Ireland.
Coming to the end of the first five years? Here are your options.
Before your repayments rise, give yourself time to assess your options. For example:
Find a better rate for your mortgage.
Find out if you can get a better deal on the mortgage part of your debt.
If your property has increased in value, you will effectively own a higher portion of it outright, and this should give lenders more faith to offer you a better deal.
Some banks and building societies will not allow borrowers to switch from a Help to Buy mortgage to one of their standard deals, so you may have to change lenders.
This option won't reduce the outstanding balance on your Equity Loan. The Equity Loan is still worth 20% of the value of your property, whether the overall value has risen or fallen.
Remortgage and clear some of your Equity Loan.
If your property has risen in value you may be able to remortgage, release some more funds, and pay off a chunk of the Equity Loan. Although bear in mind the minimum repayment is 10% of the prevailing property value.
For example, say you paid £400,000 for the property, with a 5% (£20,000) deposit, a 20% (£80,000) Equity Loan and 75% (£300,000) mortgage.
If the property's value rises to £500,000, then a new 75% loan to value mortgage would allow you to borrow £375,000.
Unfortunately, because of the increase in value of your property, the 20% Equity Loan will have also risen to £100,000. (the Government still owns 20% of your house).
But you could still use £50,000 of the new mortgage to pay off half the existing Equity Loan, reducing it from £100,000 to £50,000.
If you're looking to move, you will have to pay back the Equity Loan because you cannot transfer it to another property. And you will need to repay 20% of whatever you sold it for.
For example, if the property has risen from £400,000 to £500,000, you will owe the Government £100,000 (£20,000 more than the original £80,000 Equity Loan).
Similarly, if the property falls in price, you will pay back less, although this is not an ideal situation given you still have a mortgage to pay.
As there are many options to consider and your financial circumstances may well have changed in the five years since you bought your home, it is worth seeking advice.
An independent mortgage broker will be able to provide a holistic view of what is possible, and can help you find the right deals.
Start planning
You can 'book' your next mortgage up to six months in advance with some lenders, which can save a significant amount of money.
To ensure you will be eligible for the most competitive rates, it is important to get your finances in order before applying for a remortgage.
This includes paying down debts, such as credit cards, personal loans and outstanding finance agreements – or clearing them completely.
You should also check your credit rating, and take steps to boost your credit score before you start the remortgage process. That way, you are giving yourself the best chance of success.
Continue on your property journey...
Top 5 causes of delay during the conveyancing process
What to know about property chains