Benefit from the government's ground-breaking Help to Buy scheme. Discover what it is and how to take advantage of it.
A considerable 14% of all first-time buyers have used Help to Buy since its launch in 2013, helping more than half a million people get a foot on the ladder in the years since.
Here's our summary guide to what it is, and how you can benefit from it.
Understanding the scheme
Help to Buy offers buyers in England who have a 5% deposit a government loan of up to 20% of the property value, or up to 40% in London, that is interest-free for the first five years.
You then apply for a Help to Buy mortgage for the remaining 75% from a participating lender.
When you come to sell your Help to Buy property, you'll need to pay the government its loan back at 20% of the prevailing property value, whether that's higher or lower. (If you don't sell, you'll have to repay the loan after 25 years.)
Help to Buy is only available on new-build homes.
As it's a scheme to boost affordability, Help to Buy is most popular among first-time buyers – they currently account for 81% of all purchases under the scheme. But it can be used by home-movers too.
The Scottish and Welsh governments and the Northern Ireland Housing Executive run similar schemes.
Finding the right development
The benefits of buying a brand-new home are obvious: pristine interiors for you to make your mark on, lower maintenance costs, no old fixtures and fittings to repair or replace, and often a ready-made community for you to make friends with.
Our Help to Buy page has a calculator for you to work out how much you'll be paying on the scheme, and a link to our dedicated search engine for new build homes.
Start your search there and find a suitable development in your chosen area.
Making your mark on the place
While you will own your Help to Buy home and only your name/s will be on the property deeds, the government retains an equity share.
This means, if you want to make major changes – such as building a conservatory or loft conversion – or you plan to rent your home out in the future, you must first seek permission from the Help to Buy 'post-completion' agent. This is a company called Target Services Limited.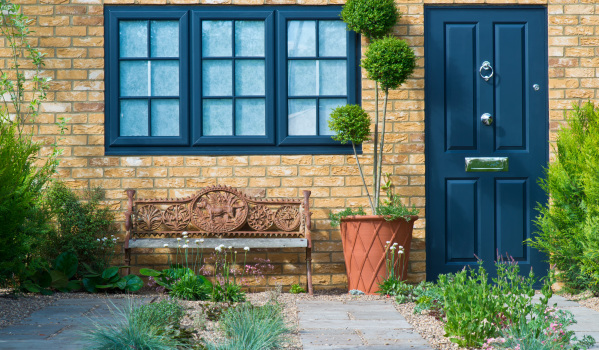 Knowing the finances
Our Help to Buy calculator can help you work out expected payments based on your income, mortgage length, mortgage interest rate and property value.
Get tips on saving for your 5% deposit with our guide.
The government's Help to Buy loan is fee-free for the first five years (although if you are buying in Scotland, where the loan is capped at 15%, it remains fee-free indefinitely).
In year six, you will pay a fee of 1.75%. Then the rate then rises every year by the RPI (retail prices index) measure of inflation plus 1%, until the loan is paid off.
Arm yourself with this knowledge and you'll enter the scheme with the full financial picture.
The timelines of the scheme
Having undergone various extensions, the current Help to Buy scheme closes on March 31, 2021.
However, it will be replaced with another scheme which will run for a further two years. The new scheme will be available exclusively to first-time buyers and price caps on property (currently £600,000 in England; £300,000 in Wales and £200,000 in Scotland) will be set according to region.
Continue your property journey...