Clean living is a top priority for many families and those with poor health. Now you can view the air quality of a property.
Homebuyers worried about pollution can now access information on a property's air quality as part of the conveyancing process.
Environmental reports, which are compulsory when buying a home, are designed to reveal flooding, contaminated land and ground stability risks for a residential property.
Future Climate Info (FCI) – one of many UK companies that compile environmental reports for solicitors – is the first to include pollution levels as standard, and at no extra cost.
Using a nationwide map of air pollution by the air quality measuring specialist EarthSense, FCI reports will include ratings for individual properties ranging from a 'generally clean environment' to 'polluted environments with major implications for human health'.
The ratings will start at 0 to indicate a generally clean environment with very low chance of Nitrogen Dioxide – NO2 – levels exceeding annual legal limits, and go up to 6 which would indicate polluted environments with major implications for health.
A rating of 3 or above means an area is likely to see NO2 levels exceed annual legal limits, worsening at peak traffic times and in stagnant weather conditions.
Geoff Offen, managing director of FCI, says: "Over time, poor quality air can have a serious impact on our health and well-being, so it is important now more than ever to be aware of the risks.
"Property buyers have started to see it as an equally important issue as the other environmental and social factors we traditionally consider when buying a home.
"Including pollution levels in conveyancing checks should become an industry standard to make sure homebuyers have all the important information to hand."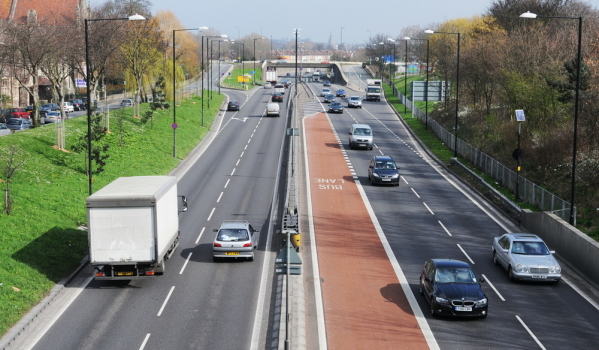 Why do pollution levels matter?
Scientists blame air pollution for the premature deaths of more than 40,000 people a year in the UK. In London in particular, air quality is among the worst in Europe.
It has been linked to numerous health concerns. Scientists have found it increases the risk of chronic heart disease, worsens anxiety and causes memory loss.
According to a worldwide study by Auckland University of Technology, in New Zealand air pollution was among the top ten causes of stroke, along with better-known risks such as smoking.
Pollution can also affect sleep patterns. The American Thoracic Society claimed that those with raised nitrogen dioxide in their bodies were up to 60% more likely to suffer from sleep deprivation than those living in areas with lower pollution levels.
Pollution can even be bad for your looks. It damages skin cells, speeding up breakdown of the collagen that keeps our skin supple and eventually leading to problems with pigmentation and wrinkles.
Children are also at risk. More than 3,000 schools in England are located in areas with potentially dangerous levels of pollution, according to a report by the Department for Environment, Food and Rural Affairs (Defra).
Children exposed to toxic air such as diesel fumes had lower grades than children who usually breathed cleaner air in research carried out at the University of Texas.
Mums-to-be who breathe in high levels of pollution may also be more likely to have premature babies and children with autism.
Tom Hall, managing director of EarthSense adds: "It's important to inform and raise homeowner awareness about the long-term health impacts of air pollution and how this may influence purchase and investment decisions.
"For families with children or sensitivity to air pollution this decision can be critical so it is crucial to have as much information as possible."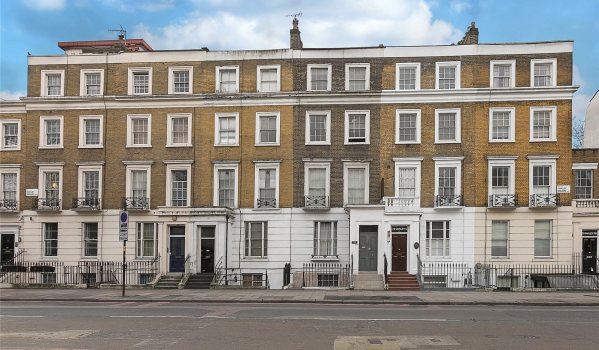 Could pollution affect property prices?
Henry Pryor, a property agent, says he regularly factors in pollution before meeting a client. He says: "If a house is in a highly polluted area, such as near a train line, it might go for 15% less than a similar property in a less polluted zone. It can actually be a deal-breaker these days as no-one wants to live in an exhaust pipe."
What are the pollution levels in my area?
You can check the air quality in your area by entering your postcode here.
The main nasties
The main air-quality pollutant emissions are carbon monoxide, oxides of nitrogen and particulate matter.
Carbon monoxide comes from the burning of fuel. It reduces the blood's capacity to carry oxygen around the body which can starve key organs of oxygen. Poisoning typically occurs from breathing in too much but small, continued exposure can affect those with heart disease.
Oxides of nitrogen include nitrogen dioxide (NO2 ) and nitrogen oxide (NO). It is produced from vehicle exhausts. High levels of exposure have been linked with respiratory problems, while long-term exposure may affect lung function.
Particulate matter (PM) is made up of matter released from exhausts and by the wearing down of brakes and tyres. Diesel cars are to blame for much of the particulate pollution because diesel engines produce higher levels of particulates, microscopic bits of soot left over from the combustion process.
Fine particles can get into the lungs and have an adverse effect on those with respiratory disorders.
FCIs analysis suggests that 3 per cent of property transactions in 2017 took place in England and Wales in areas which had pollution levels of 3 and above.
How to find the cleanest air in the UK
If you're looking for somewhere to live with low levels of air pollution, Defra says that open areas and coastal areas are the safest bet.
They have the cleanest air in the UK, as the air changes more frequently. Defra also notes that pollution can build up in low lying areas, like in valleys and between hills.
Below are two examples of homes in locations that EarthSense deem to have the lowest rating for Nitrogen Dioxide levels.
A home in the mountains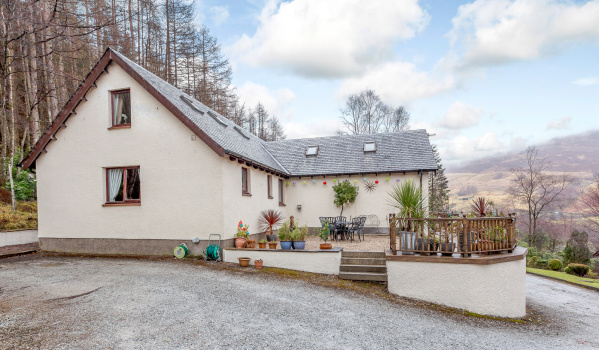 A home by the sea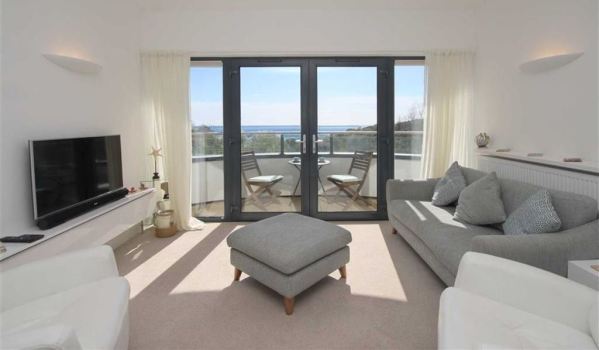 Take in the fresh seaside air from this two-bedroom flat in Brixham, Devon, which could be yours for £350,000 if you get in touch with Boyce Brixham. It offers panoramic sea views from its two balconies and is just a short walk to St Mary's beach.
You might also be interested in...
Are you worried about pollution levels where you live? Let us know in the comments, below...