Planning to rent in London, but not sure where to start? Here's a bit about where people are searching most on Zoopla.
If you're looking at renting in London, deciding exactly where to call home can be tricky. London comprises of hundreds of neighbourhoods, each with their own distinct vibe.
As a starting point, we've pulled together 10 of Zoopla's most searched-for areas in the capital along with a rundown of what you might find there.
1. Canary Wharf and the Isle of Dogs
Most popular among prospective renters on Zoopla is Canary Wharf and the Isle of Dogs, both of which fall under the London borough of Tower Hamlets.
Home to some of biggest financial institutions, many renters choose this area to the south east of the city, so they can walk to work. And now brimming with shiny new bars, restaurants, shopping and leisure facilities, the area offers plenty to do at weekends too.
It follows that Canary Wharf and Isle of Dogs draw a largely 'pre-family' renting crowd of young professionals, sharers and couples.
While not renowned for its green spaces, there are spots to get fresh air. Canary Wharf Tube station sits next to the urban but quiet Jubilee Park, while Mudchute Park in the Isle of Dogs offers 32 acres of space, a working farm and riding stables.
Travel connections are good. Canary Wharf is on the Tube and Docklands Light Railway (pictured above), as well as the new Crossrail station.
Isle of Dogs – a neighbouring peninsular on the River Thames – has evolved from a working class docks to an aspirational hub for professionals. But while it's buzzing during the week, things become much quieter at the evenings and weekends.
The Isle of Dogs is connected to the rest of London by a host of stops on the Docklands Light Railway – but is also close to Canary Wharf and the Jubilee line.
The 02 arena is local to both spots, while The Space – a performing arts centre based in a converted church – is also readily accessible.
According to Zoopla data, current rents average £1,945 a month.
2. Paddington and Bayswater
Paddington and Bayswater, both in the borough of Westminster, ranked the second most searched-for locations for a rental home in the capital.
Located on the north-west edge of central London, Paddington is home to a huge regeneration project, while Bayswater – sandwiched between Hyde Park and Notting Hill – is also undergoing major redevelopment.
Paddington is full of shops, cafés and restaurants – with no shortage of cheap Chinese and Thai takeaways. But while it's pickled with thousands of tourists who stay in the hotels, much of the local population are long-standing residents in established communities.
Paddington is well connected to the rest of the capital via four different Tube lines, and also to Heathrow via the Heathrow Express.
Neighbouring Bayswater sits on the Circle and District Tube lines and is only a short walk from the transport connections at Paddington.
In terms of open space, both Hyde Park and Kensington Gardens are right on your doorstep – where you can quickly forget you're in the middle of a major city.
Little Venice (pictured above), with its narrowboats and water cafés – including the renowned Waterside Café – is also an oasis of tranquillity.
According to Zoopla data, current rents average £2,725 a month.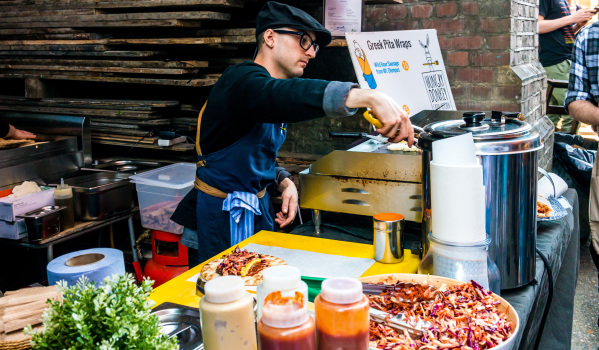 3. Southwark and Lambeth
Southwark and Lambeth, which encompasses the South Bank, Bermondsey and Waterloo – in the borough of Southwark on the south side of the River Thames – came in third.
Tenants can take advantage of easy access to central London's many Tube, rail and road links.
There is an array of cultural centres for art-lovers, and a heady mix of bars and restaurants. Notable spots include Bermondsey Street and Maltby Street Market (pictured above) which trades under the Victorian railway arches in Bermondsey.
Famous Borough Market offers hot and cold food from around the globe, while the last 'galleried inn' in London, The George, just off Borough High Street, is tradition at its best dating back to the 16th Century.
Rent a property in this area, and you can enjoy close proximity to the London Eye, Tate Modern, Shakespeare's Globe and The Shard.
But it's not just about tourist attractions in the borough of Southwark, as lots of pockets have a real community feel.
As well as the long-standing born-and-bred community, Bermondsey for example, is now home to a diverse population of creatives, hipsters and trendy young professionals.
Shad Thames is one of the more expensive areas, thanks to its proximity to the City, which is a short walk away over the iconic Tower Bridge.
For slightly more affordable rents around Southwark and Lambeth, look towards Elephant and Castle, from where it's possible to walk to London Bridge on the River Thames.
According to Zoopla data, current rents average £2,485 a month.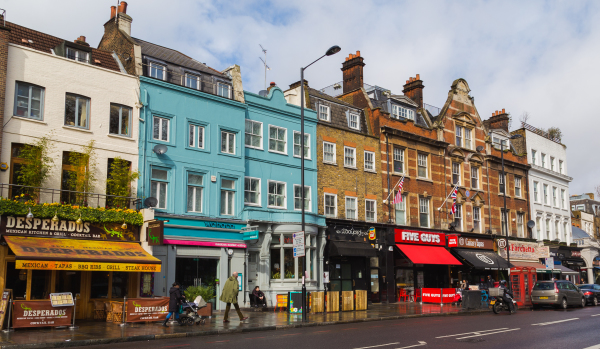 4. Islington
Islington is a fashionable London borough and – if you can afford it – a very popular place to live. It's close to the centre of London but with its home-grown array of amenities and entertainment, you've got all you need on your doorstep.
Located just north of central London, Islington has excellent commuting links being served by the Northern and Victoria Tube lines, the Overground and Great Northern train line. Buses very frequent on a host of routes.
Islington is teeming with young professionals – and has its own clutch of celebrities who either currently live (or have lived) there, including Lily Allen, Helena Bonham-Carter and Kate Winslet.
There's a plethora of restaurants lining Upper Street (pictured above) – including Ottolenghi (flavours from North Africa and the Middle East), Le Mercury (French brasserie) and La Farola (tapas) – as well as loads of bars and late nightlife.
Islington is also home to Sadler's Wells and a handful of theatres.
If you need some space, head to the Regent's Canal: the stretch between Islington and Hoxton is popular with both walkers and cyclists.
According to Zoopla data, current rents average £2,040 a month.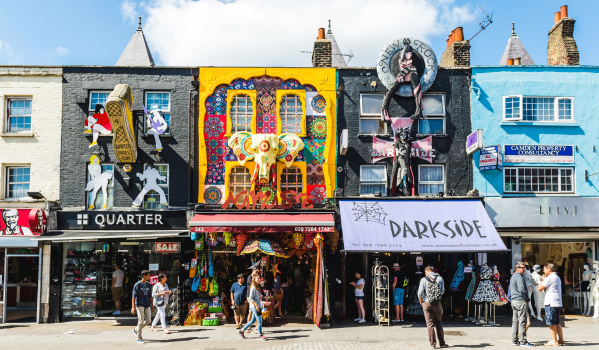 5. Camden
Camden, which just makes it into the top five most popular rental spots in London, is a busy party area and home to a buzzing music scene. It was once Amy Winehouse's stomping ground, and Noel Fielding (of The Mighty Boosh and Great British Bake off) still lives there.
Camden has a distinct sense of 'alternative' about it and is rooted in gothic and punk.
This is evident in its famous market which brims with vintage clothes, vinyl, and handmade jewellery. There's oodles of top foodie haunts, some of the city's most beautiful parks, and a canal.
There's no shortage of watering holes and nightspots, including Koko, the Electric Ballroom and The Underworld. Big music acts can still be seen at the Roundhouse.
Camden Tube is on the Northern line, and you can choose between the Bank branch into central London (which is mostly about 'work') or the Charing Cross branch (which is more about 'play.')
There's also an overground which can get you to east London pretty quickly, as well as loads of useful buses.
If you need to escape the madness, you can walk to the tranquil space of Regents Park in just five minutes, or the serenity of Primrose Hill in about 15 minutes.
According to Zoopla data, current rents average £2,536 a month.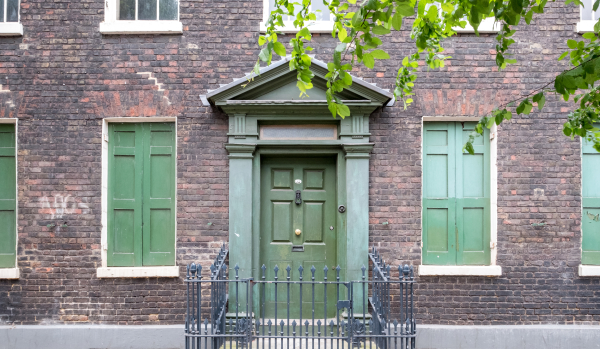 6. Whitechapel and Stepney Green
The old East End used to be a good bet for cheap accommodation. But, as London has expanded, its proximity to both the financial district and cool Shoreditch, has sent prices for renters and buyers rocketing to levels that make lifelong residents' jaws drop.
New developments of flats have sprung up alongside the traditionally working-class terraces and traditional London pubs where 'Jack the Ripper' frequented can be found among the world-renowned curry houses on Brick Lane and its environs.
The famous Whitechapel Gallery puts on cultural films and talks as well as showcasing contemporary art. And you're a walk away from Spitalfields and Columbia Road for eating and shopping.
Live in Stepney Green, and you've got the eclectic mix of St Dunstan and All Saints Church, the oldest church in the East End, on one side of the road – and the popular City Farm on the other.
It's a popular area among students with Queen Mary University located on Mile End road. Many young professionals rent here too.
If you need to step away from the hustle and bustle, head to Victoria Park or Haggerston Park and Museum Gardens.
The area of east London also has good transport links – both Whitechapel and Stepney Green are on the District and Hammersmith & City lines, plus there are a multitude of bus links.
Whitechapel is also on the overground to Canary Wharf – though lots of people opt to live here because they can walk to work in the Wharf or the City.
According to Zoopla data, current rents average £1,784 a month.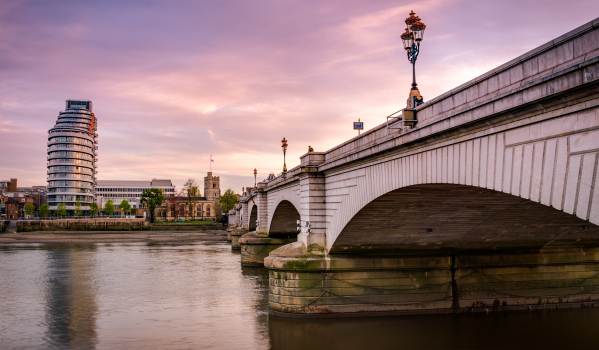 7. Fulham
Fulham, in the borough of Hammersmith and Fulham in West London, has always been expensive. But there are more affordable pockets – such as Lillie Road and the North End Road.
Original home of the 'sloane', the area is safe and comfortable, attracting young professionals and singletons happy to share a rented property.
There are plenty of independent shops, cafés and restaurants along New Kings Road and Fulham Road, while Fulham Broadway has a small shopping centre with a multiplex cinema, and no shortage of bars and restaurants.
For green space, head to Eel Brook Common, Parsons Green or Bishops Park (home to Fulham Palace) – or out on to the Thames path, popular with dog-walkers, runners and cyclists.
Fulham Football Club's Craven Cottage is located right on the river.
Fulham is not the easiest in terms of public transport. It's served by the District Line Tube but you can spend a lot of time at Earls Court waiting for the required Wimbledon branch Tube, so it could be worth walking or taking a bus from there instead.
That said, there are two overground stations: West Brompton and Imperial Wharf with good connections to Clapham Junction and Shepherd's Bush. There's also a lot of buses with decent routes into central London.
In addition, Fulham is close to Heathrow which is a blessing for frequent travellers but less appealing if you're sensitive to noise, as some Fulham homes are right under the flight path.
According to Zoopla data, current rents average £2,364 a month.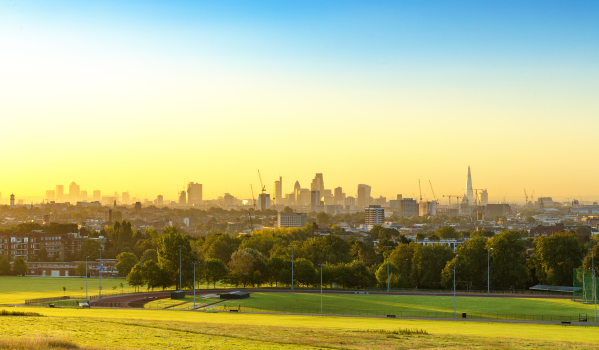 8. North & East Hampstead
Hampstead, which takes eighth place on Zoopla's list, is one of the most beautiful and well-heeled areas in north London, with upmarket restaurants and cafés, independent boutiques and gorgeous, large period houses.
Franchise brands and overcrowded chains are noticeably absent from this very 'British' neighbourhood.
Hampstead Heath is right on your doorstep – an oasis of calm, with spectacular views of the city (pictured above). And within the grounds of Hampstead Heath is historic Kenwood House, a 17th century stately home.
Hampstead is famous for its intellectuals. Past and present residents include George Orwell, T.S. Eliot, Ian Fleming, Benedict Cumberbatch and Stephen Fry.
There's more than 50 English Heritage blue plaques in the area and historic houses include Sigmund Freud's former home and the regency home of poet, John Keats.
Transport connections are good, and you can get into London in less than 10 minutes on the Northern Line from Hampstead Tube station. The area is also well connected from Hampstead Heath on the overground.
It's good for drivers too with easy access to the M1.
According to Zoopla data, current rents average £2,694 a month.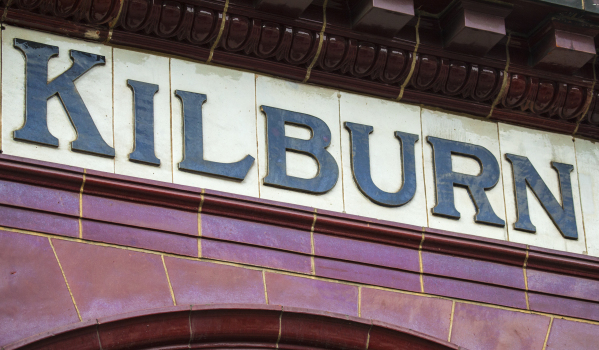 9. Kilburn and West Hampstead
Kilburn, coming in at number nine, is one of the more affordable pockets of north-west London.
But, while its highroad might still play host to pawnbrokers and cash converters, it's also undergoing regeneration with plans to build new homes, shops, and health facilities.
There is a bustling high street with the usual supermarkets and discount stores, as well as eateries with Afghan restaurant Ariana II, a popular haunt. There's also the Art Deco former Gaumont State Cinema – now used as a church.
Kilburn Grange Park is located just off Kilburn High Road and has some good facilities for children – and for sporty types. And, while you won't pay anything like the prices, Hampstead Heath is not far away.
Kilburn is four miles north-west of central London, and offers great transport links including Kilburn Park Tube station (picture above), as well as several overground stations including Kilburn High Road.
Neighbouring West Hampstead offers coffee shops, cocktail bars, gig venues – as well as a farmers' market and upmarket butchers: The Hampstead Butcher and Providore.
West Hampstead's Railway Pub once held gigs by Jimi Hendrix and The Rolling Stones.
According to Zoopla data, current rents average £1,793 a month.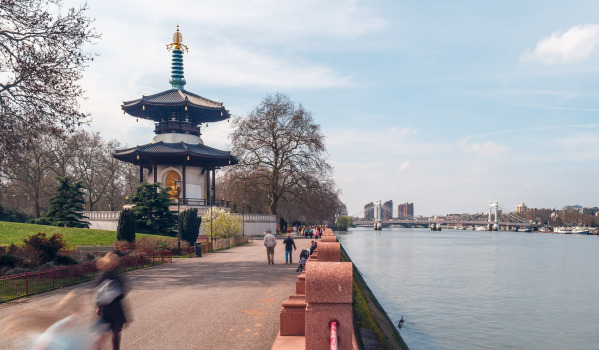 10. Battersea
Battersea, which has been a hotspot for Build to Rent homes in the last few years, squeezed its way onto Zoopla's rental popularity list in 10th place.
Located in the borough of Wandsworth on the south-west side of the city, Battersea is undergoing a lot of regeneration with luxury flats being built in the iconic Battersea Power Station. However, expect rents there to be high.
There's also now a lot of new-build accommodation in and around Nine Elms, the largest regeneration zone, but there's also plenty of older properties to rent in Battersea, too.
Northcote Road is a great place to eat, drink and shop – though the further you walk along it, the more family orientated it becomes.
Battersea Square has really come into its own, and now offers a fantastic place for al fresco brunch or lunch.
If you want to walk, play or picnic, Battersea Park (pictured above) has cafés, children's play parks, Go Ape, boating lake, fountains – and even a little zoo.
And just around the corner from the park is the legendary Battersea Dogs and Cats home.
Battersea may not be on the Tube, but has overground stations (Battersea Park and Queenstown Road), and a lot of buses which can take you into the centre of town in under half an hour.
Contrary to popular belief, bustling overground station, Clapham Junction, is located in Battersea, not Clapham, and is the busiest railway station in the UK.
There are also plans to put Battersea on the Tube network by 2020 – linking up with the Northern line at Vauxhall, and providing excellent transport links to the City, central London and the West End.
According to Zoopla data, current rents average £2,230 a month.
You may also be interested in...
Why June 1 is a crucial date for London renters
7 sure-fire ways to bat off competition from other London renters
Where can I afford a two-bedroom flat in London?