Looking for a home to rent in the lead-up to June 1, 2019? Things might be about to take a turn in your favour.
June 1, 2019 marks a crucial change for renters in England.
It's when the Tenant Fees Bill – which has been going through the House of Lords – becomes law. It will mark the start of a new era in which it will be illegal for letting agents and landlords to charge fees to tenants.
Figures from industry body, ARLA Propertymark show that its letting agent members currently charge an average £202 per tenant – and costs are often much greater in London.
The new law will also cap the amount letting agents can be charged for deposits.
Here's an outline of what tenants can expect.
What will tenants pay after June 1?
The only costs tenants can be asked to pay from June 1, are as follows:
The rent: As stated in the tenancy agreement.
A refundable tenancy deposit: This will be capped at five weeks' rent where annual rent is below £50,000. Where annual rent is above £50,000, the cap is set at six weeks' rent.
A refundable holding deposit: Sometimes required to reserve a property, this will be capped at one week's rent. It can be retained for a maximum of 14 days before entering into an agreement.
Bills: Any cost associated with the running of the home, ranging from broadband and council tax to energy.
Changes to the contract mid-tenancy: If requested by the tenant, these will be capped at £50.
Late rent fee: Interest can be charged at no more than 3% above the Bank of England's base rate for each day the payment remains outstanding, and only after 14 days.
Repairs: These should be charged at a 'reasonable cost' and evidence should be provided for the cost of repairs and replacement, during or at the end of a tenancy agreement.
What fees do tenants pay now?
Fees charged to tenants are currently neither regulated nor uniform, which is why the Government intervened with the Tenant Fees Bill, so what you pay will vary.
But, as a benchmark, tenants signing agreements before June 1, may have been charged the following:
Administration fee of between £300 and £350: For drawing up a contract and other administrative tasks, such as issuing you with a copy of the contract.
Reference checks of between £75 and £100 per tenant: For checking with references that you provide (an employer or former landlord, for example) that you are viable tenant.
Credit checks of between £50 and £100 per tenant: For credit checks conducted through credit reference agencies, such as Equifax or Experian. These check you can afford to pay the rent, and are not in serious debt.
Tenancy renewal fee of between £150 and £180: For renewing your contract at the end of a tenancy agreement if you decide to stay on in the property.
Check-out fee of between £100 and £300: For checking that everything on the outbound inventory is as it should be (ie, there is nothing missing, damaged or broken) and that the property is clean.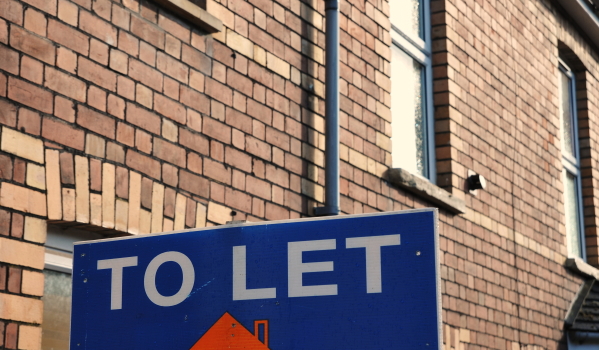 What if I am already in a tenancy agreement?
If you're asked to pay a fee under a tenancy agreement you entered into before June 1, 2019 – such as a check-out or contract renewal fee – you can continue to be charged until May 31, 2020.
After June 1, 2020, the tenant fee ban will apply to all tenancies, new and existing.
What happens if lettings agents don't comply?
If your landlord or agent charges a fee that is banned under the new rules, they will have 28 days to return it. And they could be fined £5,000 for a first offence.
You might also be interested in...