Since June 1 it has become illegal for landlords to charge fees – such as for referencing and credit checks – to tenants. Know where you stand or risk facing a hefty fine.
Landlords have seen a raft of changes introduced in the last few years, from government legislation to mortgage affordability and diminishing tax reliefs.
You can catch up with what it all means with our guide to buy-to-let.
But June 1, 2019 marks another major change for landlords. It's when the Tenant Fees Bill – which has been going through the House of Lords – becomes law and it will mark the start of an era in which it will be illegal for landlords (and letting agents) to charge fees to tenants.
The new law will also cap the amount landlords can charge tenants for deposits.
Here is a list of the only costs you can charge as a landlord after June 1.
What can landlords charge tenants after June 1?
The rent: As stated in the tenancy agreement.
A refundable tenancy deposit: Capped at five weeks' rent, unless annual rent is above £50,000, where it is capped at six weeks' rent.
A refundable holding deposit: Capped at one week's rent. It can be retained for a maximum of 14 days before entering into an agreement with your tenant.
Bills: Any cost associated with the running of your property, ranging from broadband and council tax to energy.
Changes to the contract mid-tenancy: Only if requested by the tenant, and capped at £50.
Late rent fee: Interest can be charged at no more than 3% above the Bank of England's base rate for each day the payment remains outstanding, and only after 14 days.
Repairs: Must be charged at a 'reasonable cost' and you must provide evidence for the cost of repairs and replacement, during or at the end of a tenancy agreement.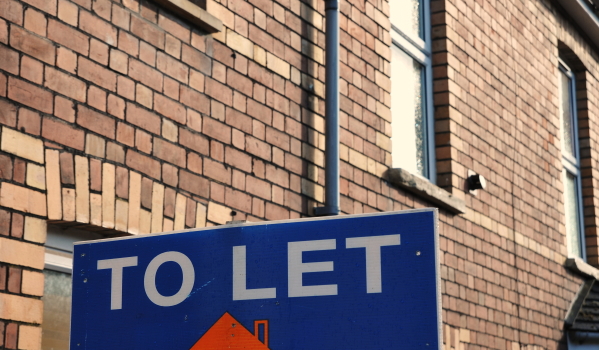 What about existing tenancy agreements?
If your tenant entered into an agreement before June 1, 2019 you can continue to charge relevant fees – a check-out or contract renewal fee, for example – until May 31, 2020.
From June 1, 2020, the tenant fee ban will apply to all tenancies, new and existing.
What happens if landlords don't comply?
If you charge your tenant a fee that is banned under the new rules, you will have 28 days to return it. Fines for a first offence are up to £5,000.
You might also be interested in...
Do you think the tenant letting fee ban is good news? Let us know in the comments, below...