Moving is a huge upheaval. But breaking it down into 'the three Ps' (planning, preparation and packing) should help smooth the process.
Moving is overwhelming, so think of it as broken down into the 'three Ps': planning, preparation and packing.
Planning
As soon as you've got the green light that you are moving, get your planning underway. This will help avoid any last-minute rushing or stress around unforeseen problems as the move gets closer.
Plan for the following now:
Costs: This means everything from mortgage fees and stamp duty, to removals and storage. Be realistic when it comes to your budget and factor in a financial buffer.
Removals: Get a number of different quotes and check availability.
Personal admin: Inform all relevant parties of your impending change of address – that's everyone from the doctors to the DVLA. Royal Mail's redirection service allows to you redirect your post for up to 12 months.
Storage: If you require storage, get it booked in early. This way you can factor in costs as well as the logistics of moving your things there.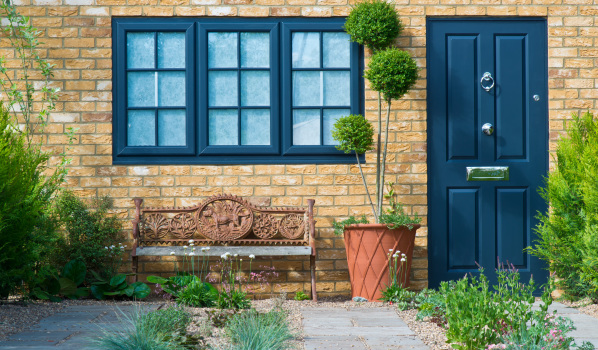 A good way to keep tabs on planning is to devise your own moving checklist, listing tasks to be carried out in the weeks leading up to the move. For example:
Six weeks until the move:
Inform your landlord of your moving date, if renting
Get removals quotes and book your company
Book storage, if required
Order new furniture, if required
Three weeks until the move:
Organise parking for you/your removals company at both homes
Book time off at work
Buy boxes and moving equipment
Plan childcare
One week until the move:
Have your post redirected and inform relevant parties of your new address
Organise key collection
Start packing up non-essential items
Preparation
With planning underway, it's time to turn to preparation. Think about the following:
De-cluttering and minimising: Moving house is an ideal time to get rid of anything you haven't used in a while. The less you have to take with you, the better.
Boxes: How many and what sizes do you need? You can buy boxes online or from a local storage company.
Tape: High-quality brown box tape will be your best friend. Don't spare on it.
Bubble wrap: Without it, there's a 100% chance things will get broken.
Measuring: Measure your furniture to assess how it can be moved and if it's likely to fit into your new house. Do the feet and arms of the sofa come off for example? If you're buying new furniture, bear in mind it can take weeks to arrive.
Personal admin: Organise time off work.
Care for children and pets: Get this in the diary in plenty of time.
Parking: Find out if there are any restrictions at your new place. You may have to buy a permit in advance or even contact the local council to reserve a bay outside your property.
The weather: Check as soon as you are able and prepare for it.
Packing
With your decluttering already done and with the right equipment to hand, you should find packing much easier. If you have a garage or out-buildings, start with those and leave the boxes there.
In the house, take a room at a time, starting with the ones you use the least. The spare room or study, for example.
1. Non-essentials
Start by packing non-essential items first. This means the things you haven't used in the last few months.
For example:
Blenders, mixers or juicers
Dinner party crockery
Vases
Books and photographs
Out-of-season clothes and shoes
As you put your items into their boxes, write them down on a list. Once a box is packed and taped shut, stick the full inventory to the top.
2. Mid-essentials
As moving day gets closer, turn your attention to the next raft of your belongings – the mid-essentials. These ones you might miss but it will be worth the sacrifice to be more organised when moving day arrives.
Items might include:
Pots and pans
Plants
Wall clocks
Children's toys
Cushions, bed sheets and blankets
Again, remember to label each box with a clear inventory.
3. Real-essentials
The day before the move, it's time to assemble your 'real essentials' box, which you will need to keep with you in your car and have easy access to.
Items might include:
Toiletries (anything you would take on a weekend break)
Medicine and tablets
All moving-related paperwork
Phone chargers
Spare cash
Kettle/cups/tea bags and cold drinks
Snacks
Be sure not to let your removals company pack your essentials box in their van.
Unpacking
Once you're in, your bed should be assembled first and made up with clean sheets. Time evaporates when you are unpacking and this way, you collapse for the night as soon as you've had enough.
It's pretty self-explanatory, but unpacking is packing in reverse – so unpack essential items first in the rooms you use most, such as the kitchen.
Remember, unpacking takes time. You won't finish everything in a day.
You'll also need to take meter readings (take a snap with your phone) and think about getting the locks changed as soon as you can.
Have you got any moving tips of your own? Tell us by posting a comment below...