By

property news team

April 27, 2017
Like it or not, moving home means addressing your broadband. But should you take your current deal with you or switch to a new one?
"Are you under contract with your current broadband provider?"
Signing up to a broadband deal usually means entering a 12-month contract, although some last for 18 or even 24 months.
To break a contract early, there's usually a cancellation fee, which amounts to the total cost of any remaining monthly payments. In other words, it costs you the same to exit early as it does to stay for the duration of the contract.
Even where a provider imposes no minimum contract, some still charge a fixed fee if you leave within the first 12 months.
Watch out for additional fees for equipment too – such as modem and leads – although some providers will waive the fee if you return it within a given timeframe.
How fast can you go?
Find your new home's broadband speed
If you are not under contract with your broadband provider, it's very likely you'll be able to find a better deal elsewhere. You can check what's available at uSwitch.com.
Would a slow broadband connection put you off moving to an area?

— Zoopla (@Zoopla) April 22, 2017
You may be able to break your contract penalty-free if...
...your provider has hiked prices mid-contract: According to rules laid down in 2014 by regulator Ofcom, if your provider didn't reserve the right to hike prices mid-contract (check the small print), you can leave without a penalty. However, you must act within 30 days of being notified of the increase.
...you're unhappy with the service: If you've experienced problems with your broadband service such as connection outages or slow speeds, you may have grounds to exit your contract early.

Make sure you log the date and description of every incident, and bear in mind the complaints procedure can take 8 weeks.
...you're still in the cooling-off period: If you signed your contract in the last 14 days, you can usually terminate it for free.
"Does your current provider cover the area you're moving to?"
Most broadband providers allow you to move your broadband connection to another property mid-contract with no cancellation fee, although you'll have to give at least 30 days' notice.
However, there might be a small administration fee to pay and it might mean entering into a fresh 12-month contract.
Even if your current provider doesn't service your new area and you have no choice but to switch, you may still be landed with a cancellation fee.
Find out which broadband providers cover your area by type in your new postcode here.
"Which packages and speed can your provider offer?"
It may be that your existing provider does service your new area, but with speeds and packages that won't suit your needs.
And this is a big deal. According to a recent Zoopla poll (above), 86% of you wouldn't move to an area with slow broadband.
"Do you want to bundle products together at your new home?"
If you current deal is broadband-only, but you'd like to tack on TV and telephone at your new place, shop around and see what bundles other providers offer.
Again, if you're still under contract, don't forget to factor in the cancellation fee.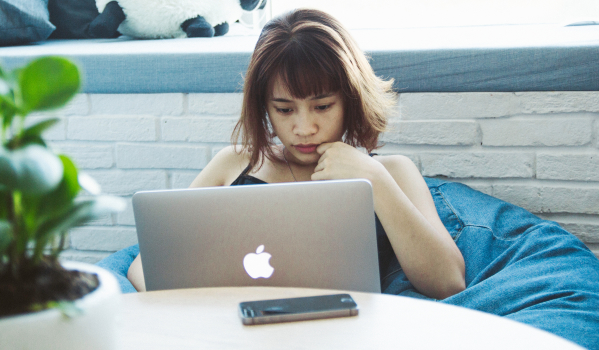 When to stick...
You're happy with your broadband deal
It covers the area you'll be living in
The package and speed is offered at your new home are satisfactory
You're still under contract and want to avoid cancellation fees.
When to switch...
You're unhappy with your broadband deal
It doesn't cover the new area you will be living in
The package and speed at your new home won't be good enough
Everything is fine but you're not under contract and want a cheaper deal elsewhere
How fast can you go?
Find your new home's broadband speed
Slow broadband? Try these 7 top tips...
Make sure your WiFi is password-protected, and make it a strong one
Close any open applications you don't need
Update your software
Check you're not busting your download limit
Avoid turning your wireless router on and off unnecessarily
Install your router at the centre of your home and high up
Make sure your router is up-to-date, or get a new one.
You might also be interested in...