By

property news team

July 16, 2019
The home-buying process can feel like a minefield for first-time buyers – especially the legal bit. Here are the important dos and don'ts to help you find your way.
Dos
1. Do look for a mortgage deal with free legal work
Many lenders now offer mortgage deals with a free valuation and free basic legal work. As these fees can add up, do your sums to work out whether it's worth paying a slightly higher interest rate with no fee. If you are struggling to work out which offers the best deal for you, a mortgage broker or adviser will be able to help.
2. Do factor in both rate and fees when working out the cost of your mortgage deal
While it's easy to get sucked in by lower headline interest rates, ensure that you know the total cost of any mortgage deal you are considering – and that means rate plus fees. Before signing on the dotted line, it's also worth checking whether your lender has a good record when it comes to customer service. Compare rates, fees and customer service across thousands of different mortgages with Zoopla's partner uSwitch.
3. Do demand a full fee breakdown from your conveyancer
Once you've instructed a solicitor, you have a right to see the full breakdown of costs including VAT. While it will only be an estimate at the outset, this will at least give you a ballpark figure to work with.
Make sure you fully understand what your conveyancer will – and won't – do on your behalf and ask as many questions as you need to so that you've got things clear in your head.
4. Do check your credit record
Check your credit report is error-free before applying for a mortgage.
Small irregularities – such as active bank accounts registered to an old address – can impact on your ability to borrow, so make sure you get errors corrected.
Finding out your credit score will allow you to take steps to improve your credit rating, such as getting registered on the electoral roll, paying off debts, and closing down lines of unused credit.
Any bank or building society will want to see this 'financial CV' before agreeing to lend to you, so make sure it's in tip-top condition.
You can obtain a statutory version of your credit report for just £2 from one of the big agencies, such as Equifax or Experian. You can also pay more to get a more detailed breakdown. You can compare services and packages here.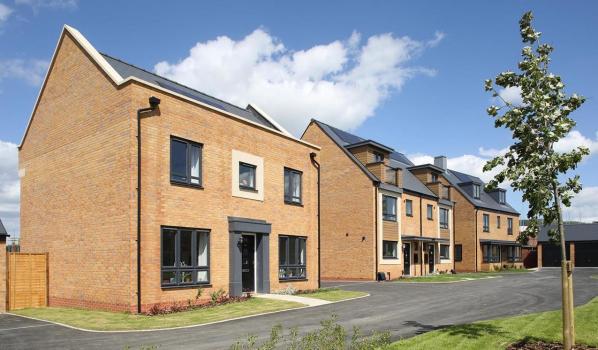 5. Do prepare your paperwork
Put your documentation in place as soon as possible when buying a property. You are going to need bank statements, payslips, utility bills and photo ID. Getting all of these photocopied will save you lots of hassle when it's time to send your paperwork through to your mortgage lender and solicitor.
Don'ts
1. Don't opt for the conveyancer recommended by your estate agent
Conveyancing is key to keeping your property purchase on track, but if you've never instructed a solicitor before you may be at a loss as where to start. Do you own research and consider recommendations from a family member, friend or colleague.
Your estate agent may also recommend a solicitor, but tread carefully because this firm is likely to be a commission-based recommendation. However, there's still no harm in benchmarking their price against quotes elsewhere.
2. Don't skimp on legal services
Make sure you use a reputable and reliable firm that offers a transparent, guaranteed 'fixed fee' service so you won't end up with any nasty surprises. Also, check the firm offers a 'no sale, no fee' service.
3. Don't underestimate the cost of home-buying fees
Be sure to factor in all conveyancing fees when buying a home. The fees fall into two main categories. Firstly, there are the fees you pay your solicitor. These include the fee for the property purchase, the leasehold fee, and the telegraphic transfer fee (bank transfer fee).
The other type of fees are known as 'disbursements' and these are the costs your solicitor needs to pay to third parties on your behalf. These include stamp duty, and searches, such as bankruptcy, anti-money laundering, the search pack, and the Land Registry fee.
Don't fall into the mistake of thinking any of these costs can be added to your mortgage.
And don't forget to budget for VAT (payable at 20%).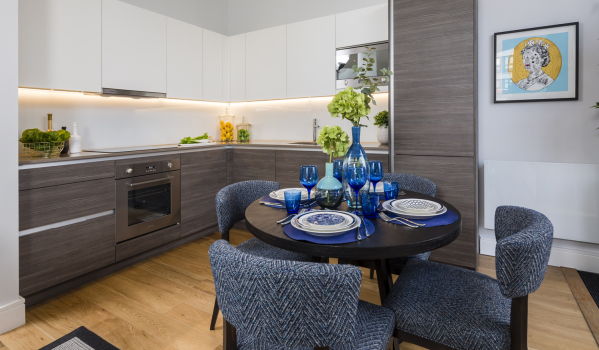 4. Don't assume a valuation is the same as a survey
When buying your first home, you might think an easy way to save money is by opting not to pay for a survey. But don't make the mistake of thinking that a valuation is the same as a survey.
A valuation is just a cursory inspection to satisfy the lender that the flat or house is worth at least the amount it's lending. By contrast, a survey provides an independent account of a property's condition and highlights any repairs or structural problems that you will have to fix. It is commissioned by the buyer, for the buyer's benefit.
You can find out more about the different types of survey here.
5. Don't be afraid of chasing your solicitor
Some conveyancers won't work as quickly as you'd like, so make regular polite-but-firm phone calls and emails to get things moving. Remember that you're the one paying the money – and they are the ones working for you.
Equally, always reply promptly to queries or requests for documentation, and try and reduce the risk of delays in the conveyancing process – such as the local authority searches – by lodging funds for these searches with your solicitor straight away, and requesting they are carried out as early as possible.
You might also be interested in: