By

property news team

August 20, 2018
Buying your first home but in the dark about recent stamp duty changes? Here's what you need to know.
Moving house is a costly business and one cost which can hit your wallet especially hard is stamp duty.
Stamp duty is a lump-sum tax payable when you buy a freehold or leasehold property.
You have to pay this tax no matter whether you're buying the home outright or taking out a mortgage and the rate you'll pay varies based on the price of the property.
However, under changes to the stamp duty rules introduced in last year's Budget (November 2017), most first time buyers in England and Northern Ireland don't have to pay this tax.
What exactly are the changes?
Since the move to scrap stamp duty for first time buyers, you now pay zero stamp duty on the first £300,000 of any home costing up to £500,000.
Poor awareness of the changes to stamp duty for first time buyers
While this is great news for those looking to take the first step, new research shows there is a lot of uncertainty about the impact of the changes to stamp duty for first time buyers.
According to L&C mortgages, almost a third (31%) don't know if the stamp duty abolition will benefit them when they buy their first home.
Further findings show that a fifth (22%) have not changed their minds on the price of the house they want to buy because they do not know the impact the new rules will have on their potential property.
This lack of understanding may mean some first timers will underestimate what they can afford.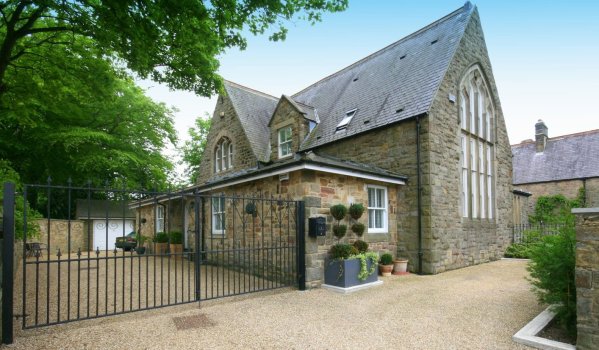 How do the changes work in practice?
As a first timer, you won't pay a penny in stamp duty on the first £300,000 of any property that costs up to £500,000.
You then pay only 5% on any proportion between £300,000 and £500,000.
This means, for example, that if you buy a property worth £500,000, you will pay nothing below £300,000, and will then pay 5% on the remaining £200,000. Overall, you pay a total of £10,000.
What does this mean for aspiring homeowners?
The changes to stamp duty may mean you can get on to the property ladder a little more quickly than planned – and that your budget might be bigger than you expected.
Are there scenarios where I won't benefit as a first time buyer?
If you purchase a first flat or house costing more than £500,000, you won't benefit from the changes, and will fall under the standard system.


If you are a first time buyer jointly purchasing a property with a non-first time buyer, you won't qualify. You both need to be first time buyers.


The rules are different in Scotland. You'll pay Land and Buildings Transaction Tax which works slightly differently.
What are the standard rates of stamp duty?

The more you pay for a property, the higher percentage of stamp duty you pay too. However, in recent years, the way the tax is charged has changed.
Stamp duty used to be charged on a 'slab' system where you paid a single rate based on the entire property price. But in December 2014, new rules were introduced, and stamp duty is now charged on a 'tiered' system.
This means you only pay the higher rates on the slice above any threshold.
Rates of stamp duty
The current starting threshold for stamp duty is £125,001. Below that, you pay nothing.
The rate of stamp duty then goes up incrementally, starting at 2% and rising to 12% for homes costing £1,500,001 or more.
For all other buyers – aside from first time buyers – the following rates of stamp duty apply to your main residence. (See below for rates of duty on an additional property).
| | |
| --- | --- |
| Property price | stamp duty |
| £0 - £125,000 | 0% |
| £125,001 - £250,000 | 2% |
| £250,001 - £925,000 | 5% |
| £925,001 - £1,500,000 | 10% |
| £1,500,001 and over | 12% |
When does stamp duty have to be paid?
You pay stamp duty on the day you complete. This is the day when you get the keys and can move into your new home. You pay stamp duty to your solicitor who will transfer it to HMRC within 30 days.
What about stamp duty on second homes?
Since April 2016, all additional homes – such as buy-to-let properties and holiday homes – have been subject to an extra stamp duty charge. This amounts to 3% of the property purchase price.
The add-on tax kicks in on properties costing more than £40,000. Unlike stamp duty on a residential property, stamp duty on an additional home still effectively works as a slab tax. This means the 3% surcharge applies to the entire purchase price of the property.
How does this work in practice?
For example, if you are purchasing a second home costing £300,000, just the extra 3% stamp duty would equate to £9,000 (3% of the entire price).
This is in addition to the £5,000 regular stamp duty bill on a home of this value, meaning a total of £14,000.
You can find out more about additional stamp duty here: Q&A: The 3% stamp duty on second homes
What's next?
There are rumours that Chancellor Philip Hammond will announce a further stamp duty hike for property investors and second homebuyers in the Autumn Statement later this year.
While the Government's aim is to ease the housing crisis, there are fears that a further hike risks ostracising landlords and damaging the rental market.
You might also be interested in...